Mortal Kombat 1 Announcement Confirms The Leaks Were True
After a few weeks of intense hype-building on the part of NetherRealm boss Ed Boon, the latest "Mortal Kombat" game has finally been announced. As expected following last week's leak, the official title of the new entry is "Mortal Kombat 1" — side-stepping the 12th numbered entry — and it appears to be taking the series back to its gory roots in unexpected ways.
Advertisement
The new trailer certainly gives fans a lot to chew on, showcasing a number of familiar faces and catching players up on what they've been up to since the cataclysmic events of "Mortal Kombat 11." Liu Kang is now the Fire God, Raiden is living life as an ordinary farmer, and even Scorpion and Sub-Zero appear to be on better terms. All is as it should be, and yet the battle continues. 
The description on the trailer reads, "Discover a reborn Mortal Kombat Universe created by Fire God Liu Kang. Mortal Kombat 1 ushers in a new era of the iconic franchise with a new fighting system, game modes, and Fatalities!"
Yes, that's right: Even though this game is called "Mortal Kombat 1," it is not the remake that fans expected. Instead, this new game appears to pick up the story where the previous game left off.
Advertisement
Mortal Kombat 1 is the start of a new era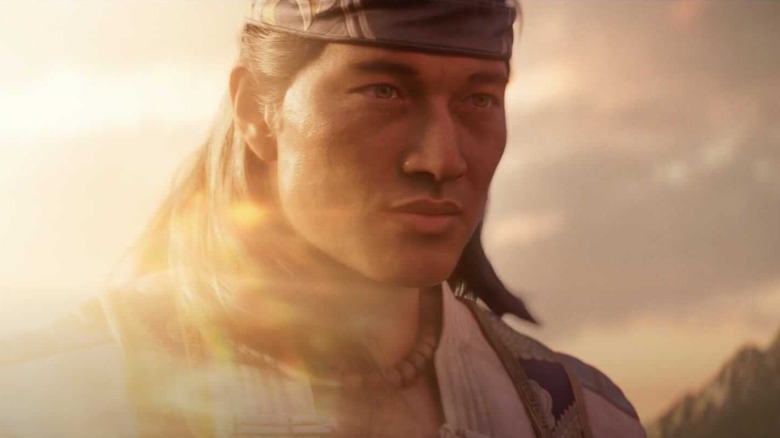 Warner Bros. Games
The new trailer shows that some things haven't changed, of course. Despite Liu Kang's attempt to give the multiverse a fresh start, things are still going to get hella violent, and Shang Tsung is still lurking around as a playable character for folks who put in their preorders early enough. And as it turns out, audiences are pretty stoked about that — aside from a couple of concerns.
Advertisement
Fan reactions to the trailer have been largely positive, with gamers complimenting the tone and the fact that the story will continue. Some are already creating a wish list of characters they want to see in the new game, while others are blown away by the graphics and visual presentation. Some are just making jokes about Liu Kang's new universe:
need them to add kano to mortal kombat 1 but i'm not sure if the new universe they've created has an australia in it

— Joe Dillon M.B.E. (@joffocakes) May 18, 2023
Some viewers have reservations about the level of violence in the game, though, particularly when it comes to the extremely squishy Fatality glimpsed at the end of the trailer. Others are annoyed by the decision to title it "Mortal Kombat 1," as well as the lack of any actual gameplay in the cinematic trailer.
Advertisement
nothing you can take from this at all about gameplay, but hey preorder it tomorrow. Also the FAQ on their site says assists but no tag. Mortal Kombat 1 (2023) not to be confused with Mortal Kombat 1 (1992) or Mortal Kombat (1992) not to be confused with Mortal Kombat (2011). -$70 https://t.co/GQZIAOBJ35

— ttacoguyy (@ttacoguyy) May 18, 2023
Despite these reservations, however, the majority of the response to the trailer has been one of excitement. Best of all, fans won't have to wait too long before challenging this bold new universe. "Mortal Kombat 1" will test your might on September 19.