Ed Boon Almost Named One Of The Older MK Games 'Immortal Kombat'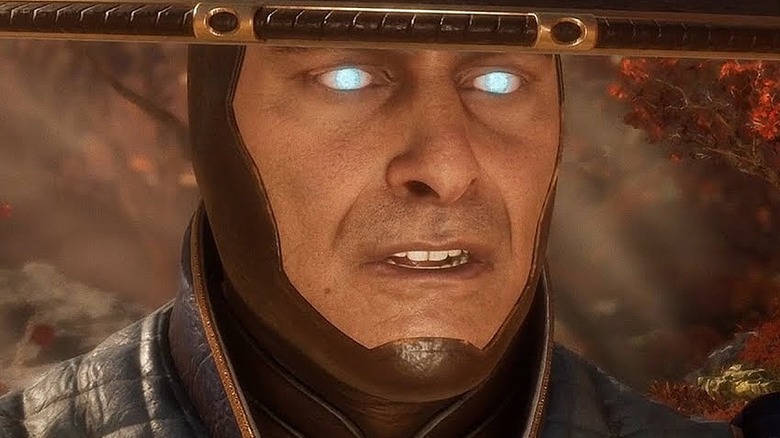 Warner Bros. Games
The "Mortal Kombat" games have seen a few near-misses over the years, times when plans changed during the course of a title's development and were not disclosed until years after the fact. Guest characters have been dropped, crossovers have been canceled, and games have been retitled before they were ever officially announced to the public. For instance, as revealed by "MK" co-creator Ed Boon, we actually almost got an installment of the series by the name of "Immortal Kombat." 
That's a pretty evocative name for a sequel, especially considering the plethora of gods, zombies, and other immortals populating the "Mortal Kombat" universe. Fans' minds no doubt begin to reel at the possibilities when hearing this title. The strangest thing about Ed Boon's reveal, though, is that it actually sprang from a joke about a similarly-named action movie from the early 1990s, of all things. Read on to learn how close the series came to sharing a title with a movie starring "Rowdy" Roddy Piper.
Immortal Combat vs. Immortal Kombat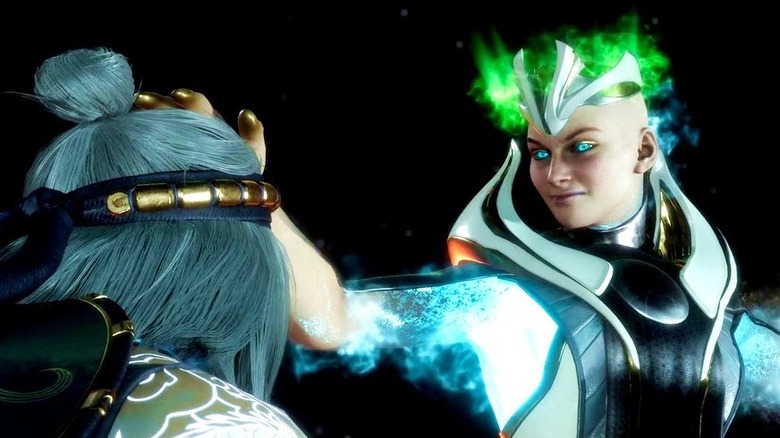 Warner Bros. Games
On Twitter, video game journalist Jeff Gertsmann shared the covert art for 1994's "Immortal Combat," a flick starring Sonny Chiba and Roddy Piper that came out just a couple of years after the first "MK" took arcades by storm. Gertsmann quipped that a future "Mortal Kombat" installment should either share a name with this movie or call the titular tournament "Dragon Attack" (the original, rejected title for the first "MK" game).
The next Mortal Kombat should be set in an alternate universe where they decided to call it Dragon Attack instead. Or Mortal Combat. Or Immortal Combat. pic.twitter.com/eEF948P5mf

— Jeff Gerstmann (@jeffgerstmann) May 11, 2023
Ed Boon shared the post and remarked, "Kidding aside, at one point I considered naming one of our older MK games 'Immortal Kombat.'" He later added, "That's actually a true story," but did not expand on this reveal.
Would "Immortal Kombat" have been the title of a full-on reboot of some kind? Or a rejected subtitle to one of the games we got? Maybe Boon will eventually shed more light on his original plans for "Immortal Kombat." For now, though, it's always fun to think about what could have been.