Insomniac Just Crushed Fans' Hopes And Dreams For Spider-Man 2 Co-Op Play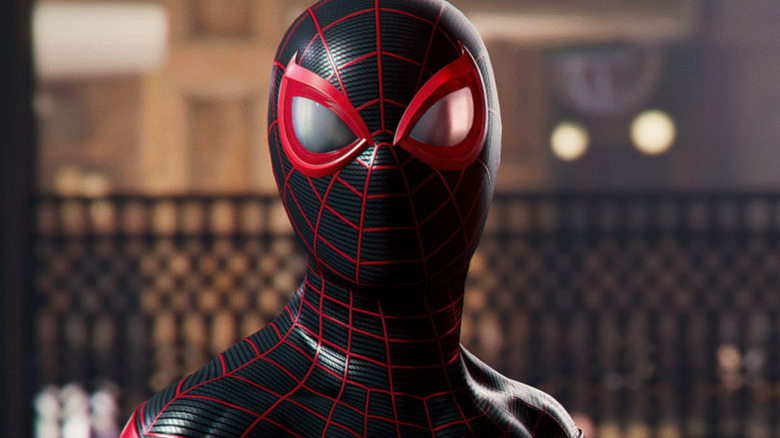 Sony Interactive Entertainment
Fans have been waiting for new tidbits regarding "Marvel's Spider-Man 2" for quite some time, but the latest news has been seen as a major disappointment. The promotional hype for the highly anticipated sequel has been starting to build recently, thanks to the release of a Free Comic Book Day prelude and a few accidental comments from actors involved in the project. Not only did Venom voice actor Tony Todd reveal the game's Fall 2023 release window, but Miles Morales actor Nadji Jeter may have mistakenly gotten fans' hopes up for a feature that's apparently not in the game at all: co-op play.
Fans have known for a while that Miles would have a starring role in the new game, particularly after headlining 2021's "Marvel's Spider-Man: Miles Morales" and getting a spotlight in the upcoming sequel's teaser trailer. Since Miles and Peter are working together so splendidly in the preview, some fans have assumed that the new game will allow for co-op play in which two gamers control one of the two Spider-Men. These dreams were strengthened when video from a 2022 convention suddenly surfaced and was shared by fans in recent months.
At last September's SacAnime convention in Roseville, California, Jeter responded to a question about co-op play by saying that he believed it would be in the game, but that it hadn't been officially announced by Insomniac. Unfortunately for fans who have been looking forward to wrecking supervillains with their buddies, it turns out that Nadji Jeter was incorrect.
Insomniac reveals the truth about Spider-Man 2 co-op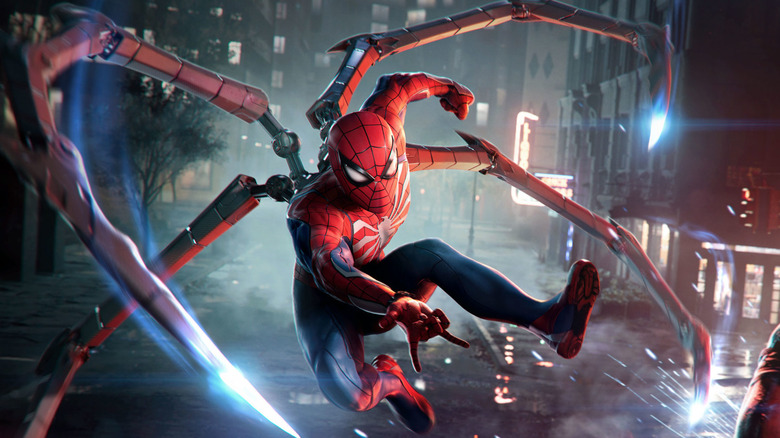 Sony Interactive Entertainment
On May 22, the official Insomniac Games Twitter account responded to a fans' query about co-op play by confirming that the mode is not present in the sequel. Instead, "Marvel's Spider-Man 2" is "an epic single-player adventure," much like the preceding two games.
Nope! It is an epic single-player adventure!

— Insomniac Games (@insomniacgames) May 22, 2023
While this is almost certainly not a blow to the overall quality of the upcoming game — after all, both "Marvel's Spider-Man" and "Miles Morales" received rave reviews as single-player titles — it has been seen as a bummer for a number of fans. Some have argued that they really wanted to see Peter and Miles working together in a whole new way, while others have suggested that Insomniac might want to release a co-op mode in future DLC.
With the game's release window fast approaching, it's highly unlikely that Insomniac Games would change course on co-op at this point. Maybe next time, True Believers!