Geoff Keighley Doesn't Mince Words About The Death Of E3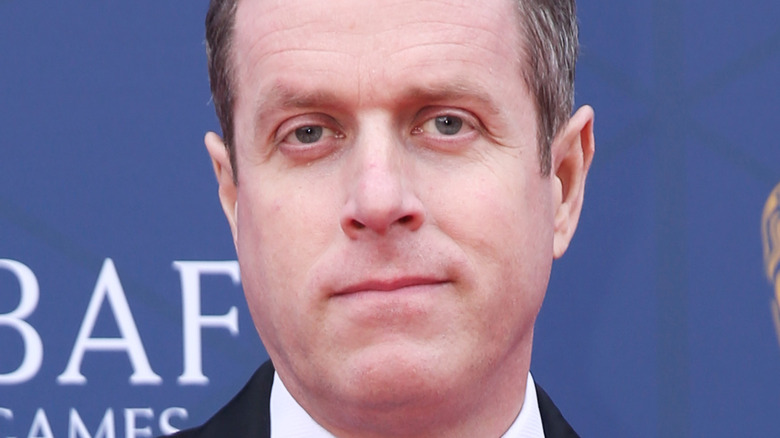 David M. Benett/Getty Images
E3 is officially canceled for 2023, and the gaming community is currently adapting to the change. Major companies like Nintendo and Microsoft had already made the decision to skip E3 and host their own events before the official end came, and the Entertainment Software Association, which runs E3, has hinted that it will continue to support the event and find a way to restore E3 to its former glory in the future. In the meantime, fans, pundits, and industry insiders are all debating just what brought about the death of E3.
Advertisement
The annual event did have a shady side that had driven some gamers away over the years, and the COVID-19 pandemic forced its cancellation in 2020. Similarly, an online-only event in 2021 further diminished its popularity and influence in the industry. Some, however, have been speculating that it was competition from Summer Game Fest that did E3 in.
The founder of Summer Game Fest, Geoff Keighley, isn't convinced by this explanation though. In a recent interview with VGC, Keighley argued that his event had nothing to do with the failure of E3 and was very forthright about what he thought the true cause was.
Keighley argues E3 was killed by a failure to evolove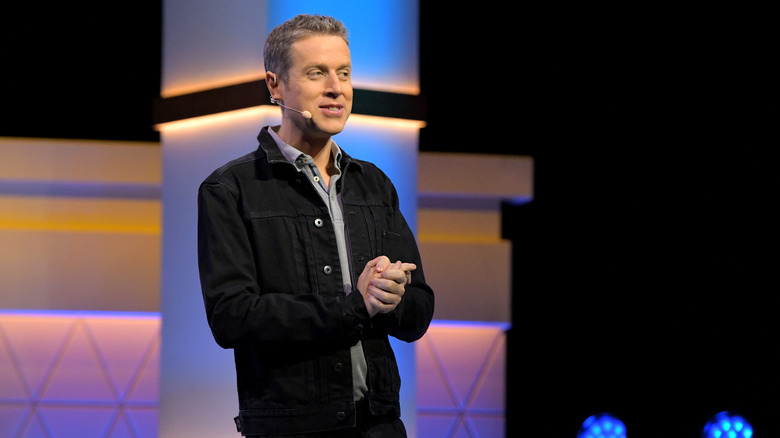 Charley Gallay/Getty Images
Speaking with VGC, Keighley expressed plenty of love for E3 and recalled fond memories of the event — but also made clear that its death was self-inflicted. "I think E3 sort of killed itself in a way," he explained, arguing that E3 had been struggling to grow and maintain its popularity and support over the years. While he acknowledged that these perceived flaws prompted him to leave E3 and start his own event, he also claimed that he didn't consider Summer Game Fest as paralleling or directly competing with E3 either.
Advertisement
Instead, Keighley emphasized that he established and envisioned Summer Game Fest as a digital event with E3 continuing, with the exception of 2021, to be an in-person gathering. Both, according to Keighley, could have had a place in the industry without needing to split the audience. Instead, E3 failed to build momentum after starting up again in 2021 and died as a result.
This sentiment is in line with earlier statements Keighley made to the Washington Post when he first left E3. He said then, as he does now, that E3 was in trouble and that he was worried about the direction it was taking. The recent cancellation appears to support his previous predictions and his current stance. While fans will likely hope that E3 will return in the future, Keighley seems much less hopeful.
Advertisement