Persona 5 Tactica - Everything You Need To Know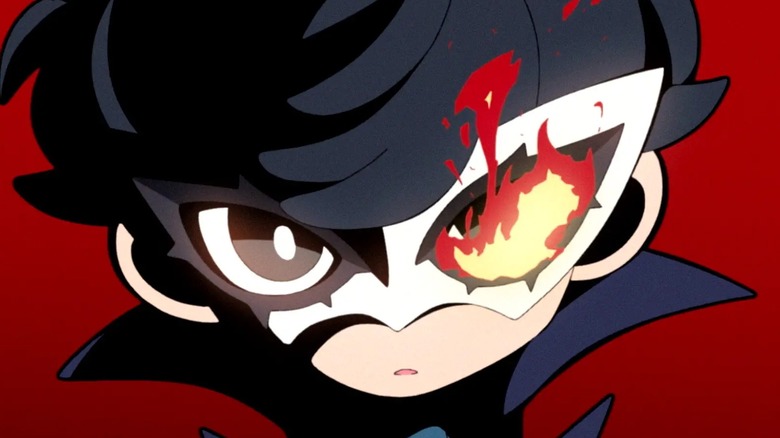 Atlus
Over half a decade has passed since "Persona 5" was released and rocked the gaming industry, swiftly establishing itself as one of the best RPGs ever made. Fans continue to question when "Persona 6" will finally arrive, or even be announced, though publisher Atlus has supplied a steady stream of diversions during the long wait. "Persona 5 Royal" added a fresh coat of paint to the base game, along with a new character and plot thread in 2020. Developer P-Studio has also brought the lovable cast to other genres in the rhythm-based "Persona 5: Dancing in Starlight" and the action RPG "Persona 5 Strikers."
Advertisement
Atlus and P-Studio seem content to continue the spinoff trend. The latest offering in this lineup, "Persona 5 Tactica" will take a strategy approach as it sends the Phantom Thieves on a never-before-seen adventure. While much of what it has to provide will feel familiar to long-time players, "Tactica" explores these tried and true themes from a unique angle, giving fans plenty to look forward to as they continue to wait for "Persona 6" news.
When will Persona 5 Tactica be released?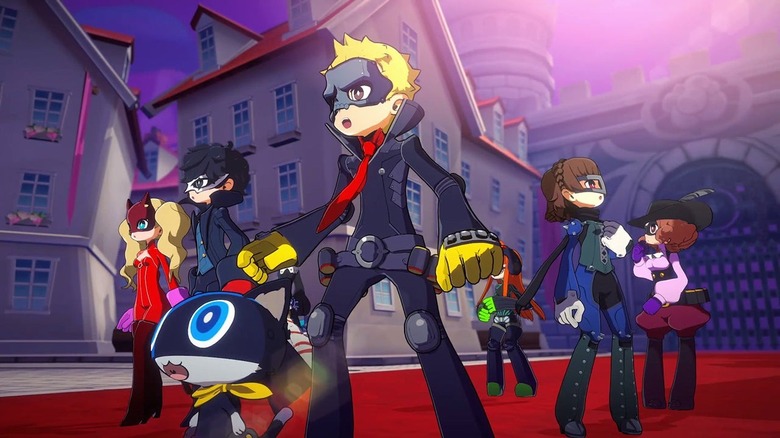 Atlus
Atlus revealed the existence of "Persona 5 Tactica" in a segment during the June 2023 Xbox Games Showcase. The announcement also included the title's release date: November 17, 2023. Though the showcase left out some platforms, it will be available on PlayStation 5, PlayStation 4, and Nintendo Switch in addition to Xbox Series X|S, Xbox One, and PC. It's also slated to come to Xbox Game Pass on launch day.
Advertisement
Atlus has yet to open pre-orders or share the price tag attached to "Persona 5 Tactica." According to the publisher, buyers will have the option to pick up a DLC episode titled "Repaint Your Heart" as part of the Digital Deluxe Edition or as a separate purchase. It's also offering a "first-come-first-served purchase [benefit]" that grants access to the Personas "Orpheus / Bandit God" and "Izanagi / Bandit God." There seems to be a cap on how many people can unlock this bonus, so fans may want to get their orders in early.
Is there a trailer for Persona 5 Tactica?
Atlus shared an announcement trailer as part of the "Persona 5 Tactica" reveal during the Xbox Games Showcase. The sequence opens with a scene showing the core "Persona 5" crew gathered around the TV at Café Leblanc. The TV broadcast suddenly cuts out and the building shakes, indicating that something strange has happened outside.
Advertisement
The scene transitions and the group realizes that they've been drawn into a Palace, complete with waves of finely dressed enemies wielding guns. Viewers get a taste of the rockin' new soundtrack as the action unfolds, along with a glimpse of the title's gameplay. The Thieves soon encounter a new ally who serves as part of a group known as the Rebel Corps. The segment shows off some new villains and environments before concluding as the Rebel Corps and Phantom Thieves team up to take on a shared threat.
What does the Persona 5 Tactica gameplay look like?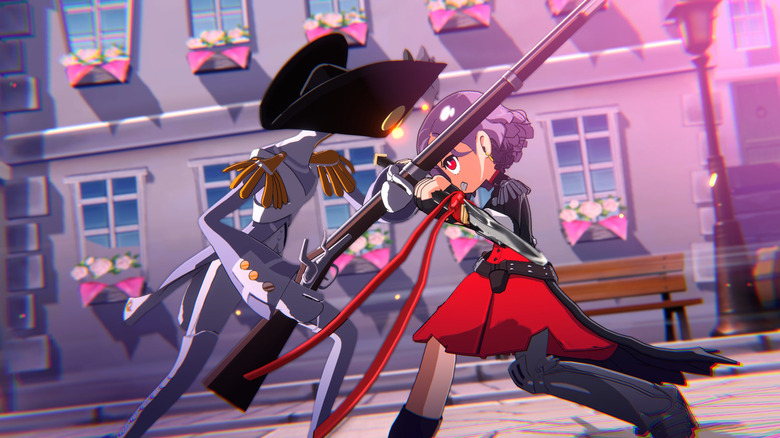 Atlus
"Persona 5 Tactica" will be the first "Persona" entry to utilize a tactical gameplay format, complete with tile-based movement and a top-down perspective during combat encounters. Much like in the past, the player can put together a three-person party drawn from the Phantom Thieves. They can also select the new character, Rebel Corps leader Elle, who wields a firearm and spear augmented by a red flag or ribbon.
Advertisement
The title encourages players to use the environment to their advantage, such as hiding behind objects or terrain to attack from a distance. Battle placement and thoughtful team management will be the keys to victory. "Persona 5 Tactica" also offers its own take on the All-Out Attack. After knocking an enemy down, the three party members can come together for a Triple Treat which dishes out large amounts of damage.