NBA 2K24 Paid Heartbreaking Tribute To Kobe Bryant (But It Wasn't Perfect)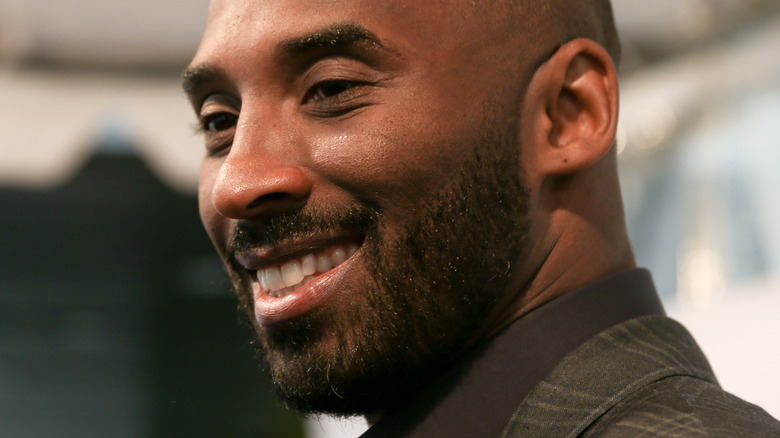 Debby Wong/Shutterstock
Basketball fans were heartbroken in January 2020, when former NBA superstar Kobe Bryant was killed in a tragic helicopter accident, along with his daughter and seven other passengers. Almost immediately, tributes to the beloved "Black Mamba" began to flood in from grieving fans, as well as from video game developer Visual Concepts and publisher 2K, the companies behind the long-running "NBA 2K" series. Bryant previously graced a special edition cover of "NBA 2K21," and the company will continue this legacy by dedicating its next annual release in Bryant's memory. Unfortunately, this announcement didn't quite go off without a hitch.
On July 6, the company unveiled the cover art for two editions of "NBA 2K24," both of which feature Kobe as the cover athlete. Both versions of the game are also named after the late athlete, as fans will be able to choose between the "Kobe Bryant Edition" and the "Black Mamba Edition" when preorders kick off this week. Both of these special editions will come packed with bonus boosts and virtual cash to spend in the game's store, while a standard edition of the game will also be made available,  In a statement provided to ESPN, Visual Concepts president Greg Thomas remarked, "As we celebrate 25 years of 'NBA 2K' with Kobe Bryant, we commemorate his legacy and the generational impact he has had on the game of basketball."
Though most fans seem to be excited about this tribute from 2K and Visual Concepts, a number of users on social media expressed confusion when 2K's initial tweet announcing the game was suddenly deleted and then replaced. As it turns out, an unfortunate artwork gaffe may actually have been the reason behind 2K's retracted tweet.
Why did 2K delete its first 'Kobe Bryant Edition' tweet?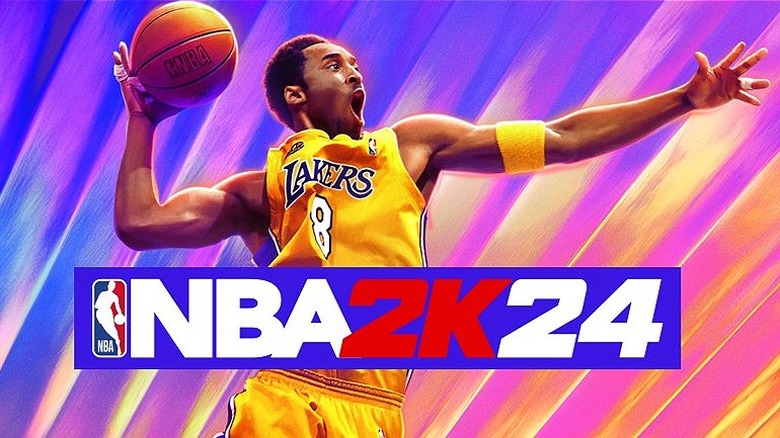 2K Sports
As spotted by Twitter user @JABridgeforth, the deleted post showcased a version of the "Black Mamba Edition" cover that contained a small error: Just over the top of Bryant's head, his outstretched fingers from the "Kobe Bryant Edition" cover can be seen.
Just putting this here for those that are wondering why they deleted the other tweet. They had to fix one of the covers. pic.twitter.com/RVlAo6ewYf

— JA (@JABridgeforth) July 6, 2023
In other words, it appears as though the photo on the "Black Mamba Edition" was simply pasted on top of the preexisting "Kobe Bryant Edition" artwork. It's unclear how this oversight might have occurred, but it didn't take long for responses to begin pouring in. Replies to @JABridgeforth's tweet have been flabbergasted, with many questioning whether or not this cover art was a rush job. 
Others took this as an opportunity to dunk on 2K and Visual Concepts (no pun intended), rehashing customer issues with the last few entries in the franchise. One user quipped, "they copy/pasted the new cover like they copy/paste gameplay and lootboxes every year." At this time, it remains to be seen if "NBA 2K24" will make extensive use of lootboxes like its predecessors have, but it's a good bet that the controversial element will return in some form. 
This would not be the only issue that Kobe Bryant fans found with the new cover art, either. Others had questions about the athlete's accessories and the point in history being represented in these images.   
Kobe's shoes also raised some questions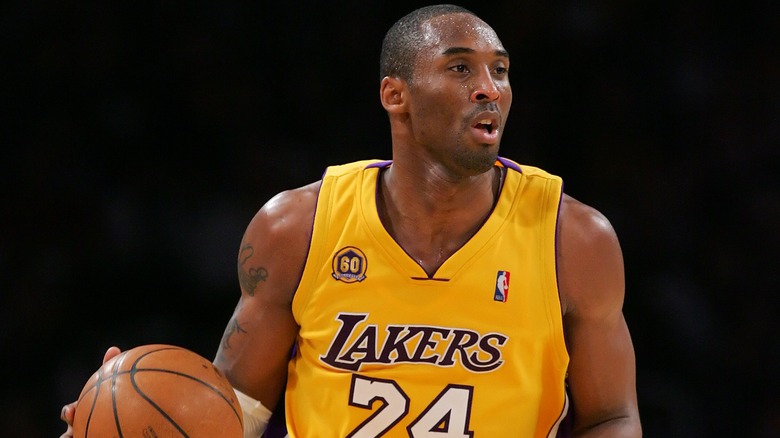 Lisa Blumenfeld/Getty Images
The "Kobe Bryant Edition" of "NBA 2K24" goes a long way toward capturing Bryant's high energy on the court, with the publisher choosing an image of the player soaring through the air with a determined look on his face. Unfortunately, not everyone is looking at Kobe Bryant's face or pose in this cover. 
As pointed out by Pat Benson of FanNation Kicks, Kobe Bryant appears to be wearing the wrong shoes in this cover art, creating potential anachronisms that may not have been intentional on 2K's part. "Look closer, and you will see the jersey patch for either the 2000 or 2001 NBA Finals," writes Benson. "Then look down at Bryant's feet, and you will see Nike shoes. Of course, Bryant did not sign with Nike until 2003." There are a few different explanations for this. For one, the "NBKA 2K" games allow players to customize their characters, and this could be illustrative of that. However, as Benson suggests, it's more likely that this image of Bryant could be the result of a continuing licensing deal with Nike.
Despite this small controversies and confusion over the cover art, the general tone among fans of the series and Bryant seems to be one of excitement and optimism. Players are already happily discussing the upcoming title's introduction of cross-platform play, which has long been requested and is seen as a major leap forward for the series.