Kingdom Eighties Review: Lightning In A Small Bottle
A PC code for "Kingdom Eighties" was provided to SVG for this review. The game is available now on PC, and will launch at a later date for PS5, Xbox Series X|S, and Nintendo Switch.
In a gaming landscape filled with triple-A games that will require all your best skills, attention, and millisecond-sensitive reflexes, it is quite satisfying to lay back a bit and relax with some base-building, strategic choices, and a sprinkle of puzzle-solving. These three things are what summarize the experience in the latest Raw Fury release set in the "Kingdom" universe, "Kingdom Eighties."
Advertisement
While not being revolutionary in the genre or even in the franchise, "Kingdom Eighties" serves as a great introduction to those not accustomed to the rules and lore of the "Kingdom" games with its stylish aesthetic, intuitive controls, and cohesive story.
Having said that, will this expansion standalone hybrid of a game grab your attention enough so that you will give it a try, or even two? Will you be overwhelmed by 80s nostalgia thanks to the music and graphics? And will this title immerse you enough into its franchise so you will become the next "Kingdom" fanatic? Plainly put: It may have great potential to do all three.
Back to the past, and future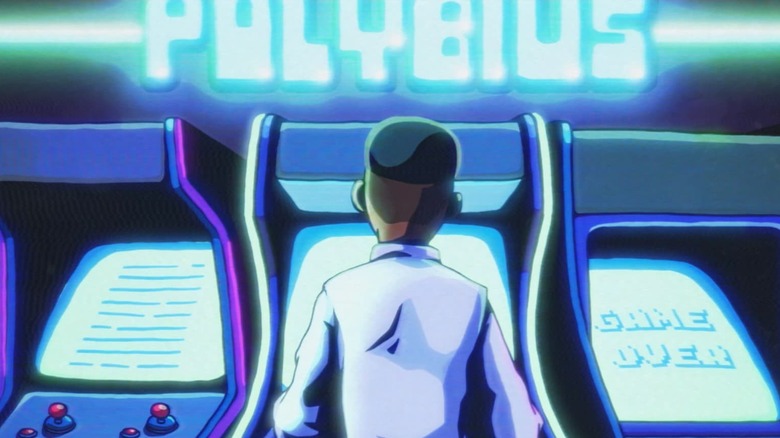 Fury Studios
The graphic style and design of "Kingdom Eighties" is arguably its biggest attribute. While we have seen countless pixel art games — some mediocre, some complete masterpieces — it's hard to deny that a pixel art aesthetic combined with a story set during the 80s is a match made in heaven. Well, Raw Fury surely knows exactly what they were doing, since "Kingdom Eighties" looks incredible.
Advertisement
Not only do you feel like you're playing a classic game while also enjoying the prowess of today's technology, but the in-game cutscenes make you remember the years of manually rewinding VHS tapes, image noise included. Those were the good times and we didn't know it.
While many may consider this setting as an overused trope thanks to many pieces of entertainment that milk the 80s nostalgia, "Kingdom Eighties" still manages to take it and create a compelling story-driven game that will keep your memories and feelings at bay.
Up to this point, the "Kingdom" series has always been set in medieval times, with horses, arches, and the occasional hippogriff, so taking a more recent albeit vintage turn in the franchise was a bold decision to make. And, frankly, it was the right call. After all, this is a standalone game that is significantly shorter than its predecessors, so taking risks in the setting and graphic style was perhaps the best choice Raw Fury could take.
Advertisement
How things play out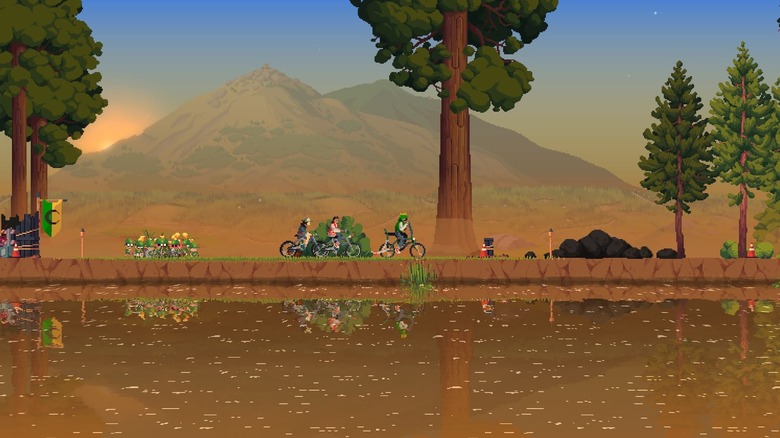 Fury Studios
"Kingdom Eighties" offers a combination of great controls and unique gameplay mechanics that allow you to suspend your disbelief and immerse yourself in the game.
Gameplay is pretty simple: Expand your base until you reach your goal, unlock characters and vehicles, and fight off enemies that will attempt to destroy your dreams of survival. At the same time, use Builders to construct and upgrade your defenses and Archers to shoot the enemy in their non-faces. All of this is supported by an economic system of coin generation and collecting. Your army? A bunch of estranged kids that will be your muscle and brains fighting against evil known as the Greed, which is a conglomerate of interdimensional evil creatures. 
Advertisement
The key to enjoying this game is to take it on its own merit. There have been several additions to the way you confront the challenges you may encounter, but several other "Kingdom" elements have disappeared altogether, speaking to the co-op mode from previous games like "Kingdom Two Crowns." The game is a great experience, but it is limited both in scale and length, averaging around five hours. While not dealing a huge hit towards the overall enjoyable experience, it does feel like it's a bit watered-down at times. That said, factoring out previous "Kingdom" titles, this game is a great casual base-building strategy game.
The struggle of fighting Greed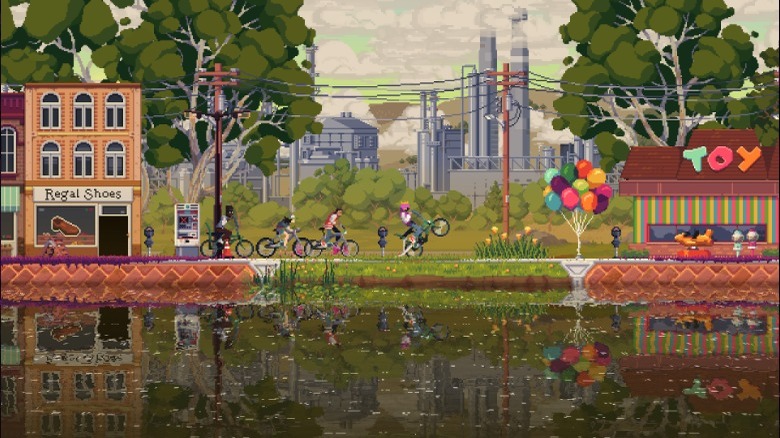 Fury Studios
In the game, the Greed becomes a supernatural antagonist of sorts that divides families up, destroys cities entirely, and will bring forth the end of the world at all costs. To have kids and teenagers be the face and heroes of this story tells the classic story of underdogs overcoming impossible odds, and also proves that all 80s-inspired media will make use of vintage young character archetypes and even the occasional clichés. Come on — the nerd, the tech-savvy, the quarterback, and the hoodie-wearing protagonist? We got ourselves an 80s flick over here!
Advertisement
And while it may sound incredible at first sight, a little more character development would be welcomed — maybe even some spoken dialogue during cutscenes to add to the game's cinematic appeal.
This brings us to the point of the game's difficulty. This is an easy one. Really. Not only because you will be adequately instructed and exposed to the main mechanics of the game, but also due to the fact that there is no real challenge.
You have the specific abilities for each of the main characters that bring exciting things to the game. But there just isn't really any balance in terms of the relative difficulty of the Greed.
Coins are also not an issue whatsoever. Yes, you might have empty pockets every now and then, but a brief bike ride across your base will make you a millionaire with the amount of coins you can find. And no matter what you choose to upgrade first, there is no real penalty or consequence so long as your base is well-balanced.
Advertisement
At the end of the day...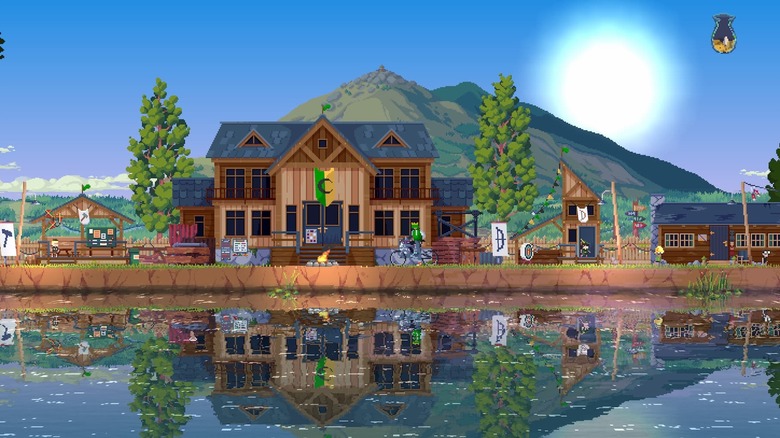 Fury Studios
While "Kingdom Eighties" will not be a revolution in the gaming industry or even within its own franchise, it is a really good experience for players that have not had the opportunity to play any of the "Kingdom" games before. If you wish for a perfect introduction to the series, this is perhaps the best choice overall. If you want a great 80s-inspired adventure, then this might be your cup of tea. And if you just want to take a little time off from the stress of the day (or other rage-quitting-inducing titles), "Kingdom Eighties" might just as well be the perfect therapy.
Advertisement
Just don't approach this game with big expectations, especially if you are looking for a challenging and lengthy experience. Not all games need to be challenging and unforgiving, and that is why, even though it may be a little lacking in its content and length, "Kingdom Eighties" is a solid game to pick up and give a try.