Video Game Legends We Lost In 2018
Life is full of change and loss, and the video game industry is no different. For most of us, the pastime of modern gaming is the stuff of recreation: a chance to escape reality's woes by exploring virtual worlds, navigating interactive narratives, or simply challenging our skill. And as we tend to get swept up in release cycles and trophy hunting, it's all too easy to forget about the people responsible for that gameplay: those developers, producers, and personalities whose behind-the-scenes hustle has not only defined our personal gaming experiences, but has helped shape the industry as we know it today.
Advertisement
From artists to executives (and everything in between), we're taking a look at some of the video game industry legends we've lost in 2018. You might not recognize all of the names on this list, but you'll most certainly recognize their work. The world of video games is both predicated upon and motivated by innovation. Let's take a moment to honor a few of these innovators, their lives, and their legacies.
Ted Dabney (Atari co-founder)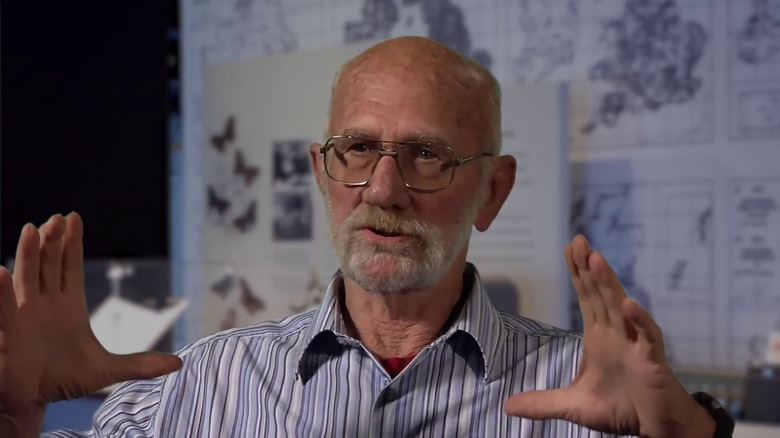 When it comes to video game icons, Atari occupies a special place in the annals of history. Atari was created in 1972 and became a self-proclaimed "pioneer in arcade games, home video game consoles, and home computers." The company — known for such classics as Pong, Asteroids, and Missile Command — was founded by electrical engineers Nolan Bushnell and Ted Dabney. Samuel Frederick "Ted" Dabney Jr. was diagnosed with esophageal cancer in late 2017, and passed away on May 26, 2018.
Advertisement
Ted Dabney of San Francisco, California started off as a trade draftsman who served in the United States Marine Corps, where he began taking courses on electronics. After short stints working in technology at Bank of America, Hewlett-Packard, and Ampex, Dabney partnered with Nolan Bushnell to start a company called Syzygy, where he developed the first ever arcade video game, Computer Space. Syzygy went on to become Atari, Inc. before releasing the massively successful Pong, and the rest is (as they say) history.
Nolan Bushnell took to Twitter to eulogize his longtime friend and collaborator: "Ted was my partner, co-founder, fellow dreamer and friend. I'll always cherish the time we spent together. RIP." Atari, Inc. authors Marty Goldberg and Curt Vendel paid their own tributes on Facebook: "We're at a loss ... Thought he still had a bit more time. You always wish someone like him did."
Advertisement
Bob Wakelin (Cover illustrator)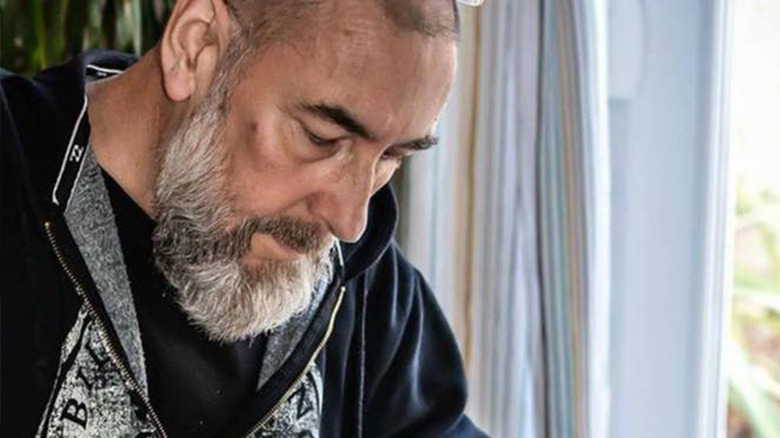 There isn't a retro gamer among us who doesn't have a favorite classic cover. The early days of video game marketing leaned heavily on the skill of illustrators and visual artists to capture the imaginations (and cash) of potential players. With titles like Ninja Gaiden and Operation Wolf to his credit, Bob Wakelin will be remembered as one of the most prolific, most iconic video game cover artists of the 1980s and '90s. Wakelin passed away on January 20, 2018 after battling a rare bone marrow disease known as aplastic anaemia.
Advertisement
Prior to an 11-year freelance stint with Ocean Software, Robert "Bob" Wakelin enjoyed a short career performing strings, vocals, and percussion in the British post-punk/new wave band Modern Eon. He would go on to create almost a hundred pieces of artwork for both Ocean and Imagine games, beginning with Royal Birkdale Championship Golf for the ZX Spectrum in 1983. Wakelin's final Ocean-commissioned work was 1994's Central Intelligence for DOS and Windows. Additional highlights include Contra, Rush'n Attack, Highlander, MagMax, and Rastan, among others. Ninja Gaiden, released in 1989 by Tecmo for a wide array of platforms from arcade to the Atari ST, is perhaps his most appreciated work, along with Batman: The Caped Crusader in 1988 from Ocean and Special FX Software.
Advertisement
Shoji Mizuno (Bomberman designer)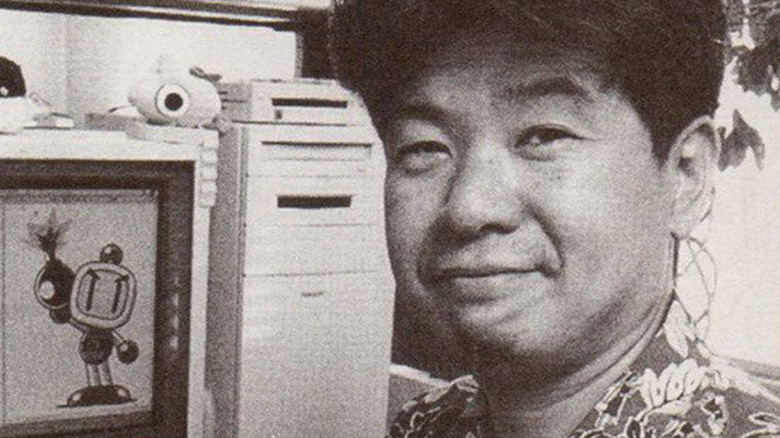 Shoji Mizuno was a veteran member of the Hudson Soft creative team and will always be known as the developer and character designer of Bomberman, the eponymous hero of Hudson Soft's commercially successful action-puzzle game. According to a blog post from former Hudson Soft executive Takahashi Meijin, Mizuno artist passed away in June of 2018 from unknown reasons at the age of 58.
Advertisement
Mizuno is also well known for his extensive work as original character designer on the Beyblade animated series. But his comprehensive time on Bomberman — from his days as character designer on the original, to his role as movie director on Bomberman World in 1998 — is the real legacy he leaves behind. Bomberman was first published in 1983, and since then he's appeared in almost a hundred different games across 39 platforms. Bomberman's simple design is familiar to audiences now, but Mizuno described his innovations to interviewers in the New Bomberman Complete Encyclopedia: "Before I joined, his design had more human-like proportions. I changed it to something a little more flexible."
Stu Galley (Infocom designer)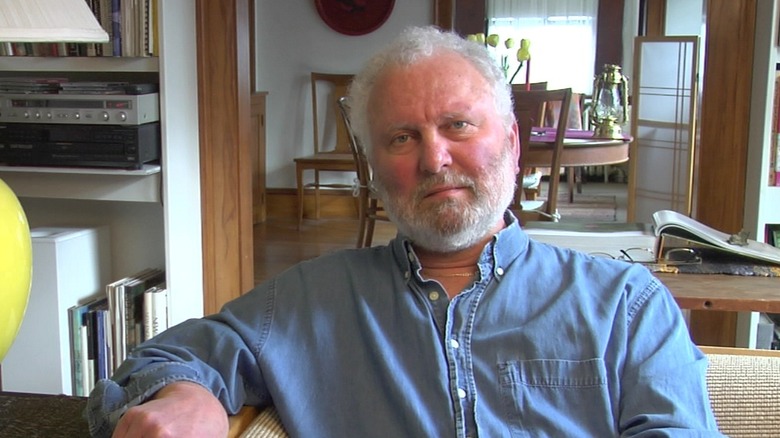 Stuart "Stu" Galley was a creative game designer and interactive fiction author who helped pave the way for modern interactive storytelling. A longtime resident of Arlington, Massachusetts, Galley graduated from the California Institute of Technology in 1966 with a bachelor's degree in physics before pursuing advanced software engineering degrees at MIT. He later joined the software company Infocom with several fellow MIT LCS staff members and students, where he began writing early interactive fiction classics like The Witness.
Advertisement
Galley would go on to collaborate with fiction writer Jim Lawrence on titles like Seastalker and Moonmist. Infocom dissolved in 1989, and Galley subsequently started working for Thinking Machines Corporation as a sales system analyst before returning to MIT as a systems engineer in 1994. After a lifetime of storytelling, Galley died unexpectedly of cancer on August 2, 2018 at the age of 73.
When asked by Zzap! magazine in a 1986 interview as to whether or not he enjoyed his job, Galley replied, "Yes, yes I do. It's funny, it's almost like a dream fulfilled but up until a few years ago, I had no idea that this was what my dream was because I had no examples to go by."
Martin Bucky Cameron (LucasArts artist)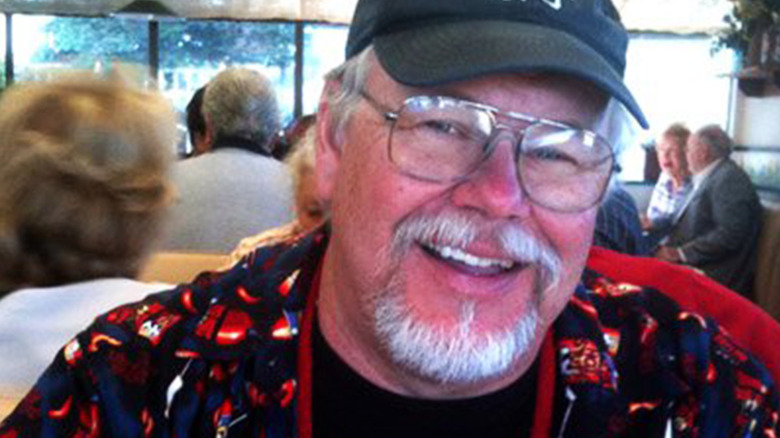 If you take a moment to consider your favorite LucasArts games of the 1980s and '90s, there's a good chance that Martin "Bucky" Cameron played a pivotal role in the visual aesthetics on display. A California native, Cameron was instrumental in many LucasArts titles including The Secret of Monkey Island, Star Wars: X-Wing, Indiana Jones and the Fate of Atlantis, and many more. He worked on cutscene cinematics from Star Wars: TIE Fighter – Defender of the Empire and Phantasmagoria: A Puzzle of Flesh, and even provided cover art for four Star Wars classics in the X-Wing series of games. In addition to his video game industry work, Cameron was known for illustrating stories for Analog magazine, the Major Arcanium Gazette (his steampunk collaboration with Robert E. Vardeman), and various other projects including animation and motion graphics for indie documentaries.
Advertisement
Cameron passed away "peacefully" from congestive heart failure on March 26, 2018 at the age of 61. Monkey Island assistant designer and co-founder of Double Fine Productions Tim Schafer offered his condolences on Twitter: "Sad to hear of the passing of our friend Martin "Bucky" Cameron. One of the Monkey Island originals, the artist and animator behind the Voodoo Lady, Meathook, and many others. A great talent and a kind fellow. We'll miss you, Bucky!"
Jay Moon (manager and producer)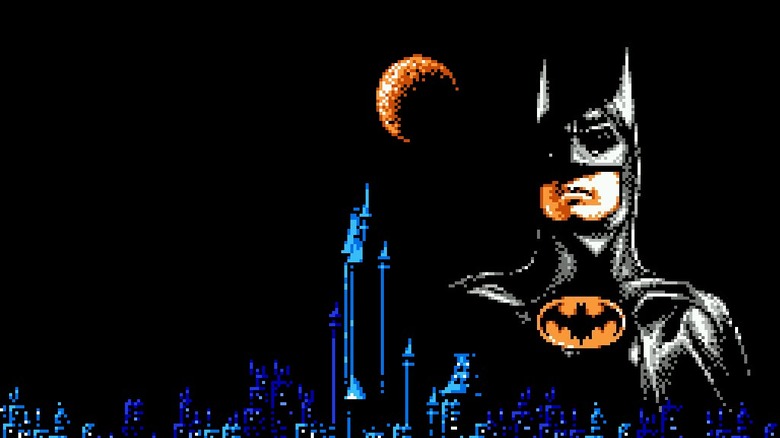 Jay Moon was a man of many hats. From his work as Software Development Manager at Sunsoft of America to his time as Product Development Coordinator of Iguana Entertainment, Moon was instrumental in the development of titles like Sunsoft's superhero offering Batman: The Video Game, plus Aero the Acro-Bat, College Slam and Turok: Dinosaur Hunter. He also helped start the classic publications Electronic Gaming Monthly and GamePro Magazine.
Advertisement
Moon was an old-school insider who understood the creative demands (and constraints) of the business. In Rob Strangman's book Memoirs of a Virtual Caveman, Moon laid to rest a long-standing rumor that Jack Nicholson was the reason for the Batman game's delay: "That is not the way I recalled how it happened. Jack Nicholson and Michael Keaton were pretty easy to deal with ... The development team for Batman were a talented group of guys, but they had a very difficult time staying within the parameters of the Batman movie license."
Despite his legacies on a list of classic titles, Moon passed away in April of 2018 to relatively little fanfare. Game activist and historian Patrick Scott Patterson was one of the first to share the news on social media, citing Moon as "a major force during the magical 8-bit / 16-bit Golden Age of console video gaming."
Advertisement
Mike Sherlock (Square Enix executive)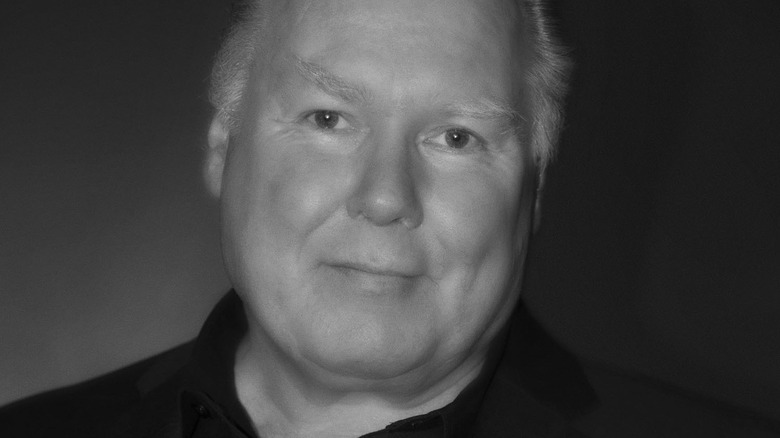 Of the several video game industry deaths in 2018, the passing of Mike Sherlock has come as one of the most surprising to those of us left behind. Before joining Square Enix in 2005, Sherlock served as president of international publishing for Acclaim Entertainment and executive vice president of sales & marketing for Sega Europe. After his stint as senior vice president of marketing at Square Enix Europe, he was named COO before taking on the added responsibilities of Square Enix America COO in July of 2015. Sherlock's death came unexpectedly in early September, and the cause of death is currently unknown.
Advertisement
Square Enix America and Europe CEO Phil Rogers lamented over the loss in an official press release from the company: "Mike was a principled and charismatic leader who led by example. He was extremely proud of the progress and success we have shared over the years. The entire Square Enix family mourns this tragic loss, and our deepest sympathies are with his family and loved ones."
Bernard Bernie DeKoven (designer and educator)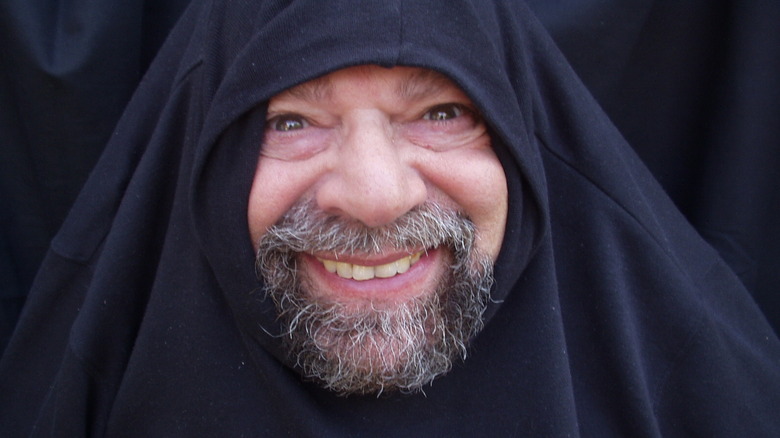 Bernard "Bernie" DeKoven began working in games in the early '70s, when he created an institution called The Games Preserve to teach people about "the relationship between games and play." He went on to establish himself as an author with the publication of his book on game studies, The Well-Played Game, in 1978. The beloved designer, teacher, and theorist earned himself the nickname the "Shaman of Play" and became a leading progressive in the industry of game design.
Advertisement
DeKoven passed away in March of 2018 after struggling with advanced lung cancer. After his diagnosis, DeKoven sought to raise funds needed to install swings in a local park (part of the Indy Parks Foundation initiative); Sinclair Recreation VP Rich Sinclair noted, "We were just really struck by his sincerity and his genuine desire to do something lasting for those who were going to survive him."
After DeKoven's passing, former Naughty Dog designer and USC Games professor Richard Lemarchand eulogized his friend on Twitter, saying: "Bernie was ... an inspiration to all who knew him and his work ... His work with the New Games movement, creating games to unite people, facilitate collaboration, and open up new emotional and intellectual landscapes of play, paved the way for much of what is most exciting in games today."
Advertisement
Hidenori Shibao (writer and director)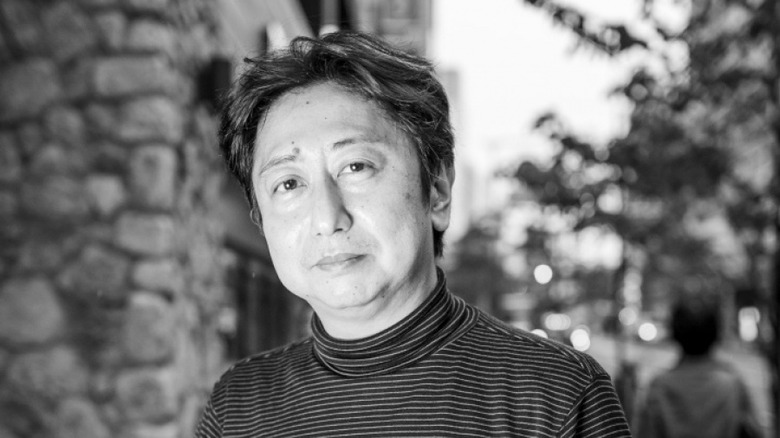 Although his list of credits is relatively short, the legacy of Japanese developer Hidenori Shibao runs long. Known as the writer and director of Paladin's Quest (the turn-based RPG released for SNES in 1983) and its sequel, Shibao is also recognized as the developer of the original concept behind the PlayStation RPG Legend of Legaia. After a storied career as a writer of manga and games, Shibao passed away in the spring of 2018 near the age of 56.
Advertisement
Game historian John Szczepaniak paid tribute to Shibao in a special piece for NintendoLife, and revealed Shibao's nascent views of the aesthetics behind video game narrative. In Shibao's own words: "When people ask what video games are like, particularly role-playing games, I always think the World's Fair is the closest comparison. We never encountered foreigners in our normal life, but at the World's Fair, there they were! And there are all these little pavilions you can visit, and each one is like another country, offering a completely different experience ... Meanwhile in role-playing games you travel the world, visiting a variety of towns, and dungeons, and having adventures. And I think those are very similar experiences. At the expo, you're asking, 'What can I get to eat in here?', and in games you're asking, 'What sort of magic can I get in here?'"
Advertisement
John TotalBiscuit Bain (YouTube critic)
The modern gaming landscape is shaped by critics and consumers alike. Sometimes, these influencers can leave lasting impressions on the communities they curate content for. John Bain, known as TotalBiscuit to his fans and followers, was one such critic who used his commentary (as polarizing as it could sometimes be) to voice a strong, continued support of consumer protections to the industry at large.
Advertisement
Bain was born the summer of 1984 in County Durham, UK. He studied law at De Montfort University before rising to prominence as a World of Warcraft commentator, eventually establishing a his own editorial voice at Cynicalbrit.com, as well as via the video platforms YouTube and Twitch. In 2014, Bain revealed that he'd been diagnosed with cancer and offered words of advice: "It's full blown cancer. Starting chemo soon, then surgery. Doctors optimistic. Don't make my mistake. Get checked." Following periods of health and remission, Bain passed away on May 24, 2018.
Bain's wife Genna broke the news to his followers on Twitter before adding her own sentiments: "Please forgive my lack of response to every message at this time. I'm more overwhelmed with grief than I could possibly express." Twitch offered their own condolences to fans, stating that "John Bain's opinionated game critiques and sense of humor led to him becoming one of the most prominent voices in the gaming industry. The emote bearing his face represents the indelible mark that he has left on Twitch."
Advertisement
Micael Priest (Artist & Illustrator)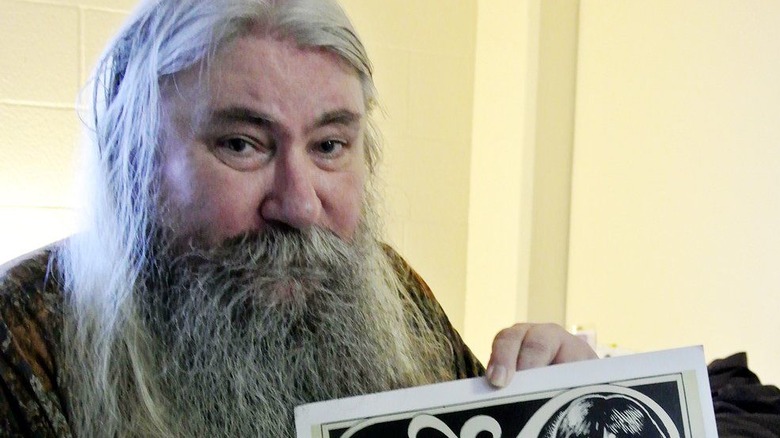 Micael Priest has been hailed as the "the godfather of poster art," but you might recognize him as one of the most prolific illustrators of Britannia, the setting of Richard Garriott's Ultima series of RPGs. The esteemed creator provided art for over ten releases from Origin Systems during the 1990s, and — after passing away at the age of 66 from multiple health issues — has left a lasting impression on the artists he's left behind.
Advertisement
As a youngster, the California native was awarded a scholarship to the Disney art school — an opportunity he had to dismiss when his family relocated to Texas. Years later, however, Armadillo World Headquarters owner Eddie Wilson commissioned Priest to start creating posters for the Austin venue, and the rest is history. Priest would go on to posterize such prolific acts as Frank Zappa, the Ramones, Willie Nelson, and the Pointer Sisters to name a few. Cartoonist Kerry Awn described Priest as "a walking, talking, real-life cowboy hippie cartoon character artist," elaborating that "ink ran through his veins." Priest's award-winning style has been described as "bold and distinctive."
From Ultima VII: The Black Gate to Ultima Online: Renaissance, Priest became one of the go-to portrait artists for Garriott's massive fantasy landscape, despite being colorblind. Regarding his trademark style, the artist told the Austin Chronicle in 2006: "I have always been enamored of Disneyesque, which was actually a brush style where you used the varying thickness of line to imply weight, depth, or shadow."
Advertisement
Ben Daglish (Composer)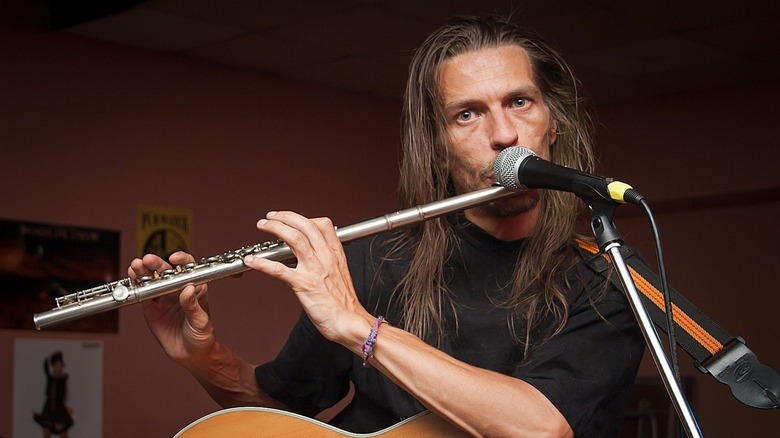 Video game music has come a long way since the early days of home computers and coin-op classics. And with hundreds of credits on consoles like the Commodore 64, the Amstrad CPC, and the Sinclair ZX Spectrum, English composer and computer programmer Ben Daglish was one of the industry's celebrated forerunners. He passed away mid-October following a three-year battle with lung cancer.
Advertisement
His wife Sarah told fans, friends, and family via Facebook: "We know that it will come as a shock to many of you as it has to us. We are all at home feeling loved and supported, and our thoughts are with all of you who knew, loved, got irritated by, and were lucky enough to have a little bit of his magic in your lives."
Daglish started composing music for computer games after what he called "an abortive stint at Essex University studying maths (but a hell of a social life)." His exhaustive list of credits include hits like the multi-platform puzzle game Deflektor, The Last Ninja for the Commodore 64 (in collaboration with Anthony Lees), and Gauntlet for the C64 along with Gauntlet II for both the C64 and the ZX Spectrum. His work was prolific and respected. Ben Mosley, an audio engineering colleague from Leeds Beckett University, told his followers on Twitter: "I had the privilege to work with Ben Daglish on a few occasions and the even greater privilege of being able to call him a friend. He will be hugely missed."
Advertisement
Mario Segale (namesake of Nintendo's mascot)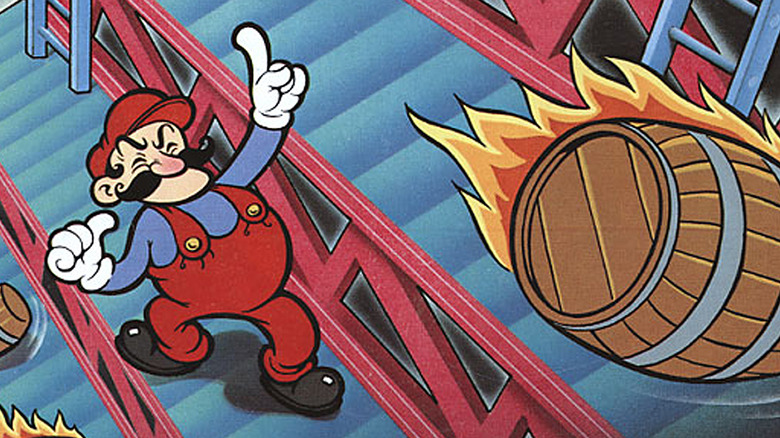 It's safe to say that the majority of video game fans identify Nintendo by their lovable, mustachioed mascot, Mario; but you might be surprised to learn that the Mushroom Kingdom's mightiest hero actually got his name from a reserved real estate developer rather than a plucky plumber. The story goes that when the Japanese publisher was prepping Donkey Kong for launch in the United States during the early 1980s, "NOA President Minoru Arakawa noticed physical similarities between Donkey Kong's short, dark-haired protagonist [Jumpman] and the landlord [of Nintendo's US headquarters]." That landlord was a man named Mario Segale, a well-to-do real estate developer from Tukwila, Washington, born to first generation Italian immigrant farmers. "So the crew at NOA nicknamed the character Mario, and it stuck."
Advertisement
Segale, the real-life namesake of Nintendo's iconic character, passed away Oct. 27 of unknown causes. Gaming historian Benji Edwards helped spread the news to the community at large on Twitter following an obit from the Auburn Reporter. Sagale's official obituary from the Seattle Times describes his reluctance to promote the historic association: "While he was the inspiration for the name of Nintendo's 'Super Mario' from when they were tenants in his business park in the 1970s, he always ducked the notoriety and wanted to be known instead for what he accomplished in his life. Indeed, for generations of his family to come, and for the people who had a chance to know him well, his impact will remain ever present."
Advertisement
Carolyn Enlow (Sierra On-Line's first female coder)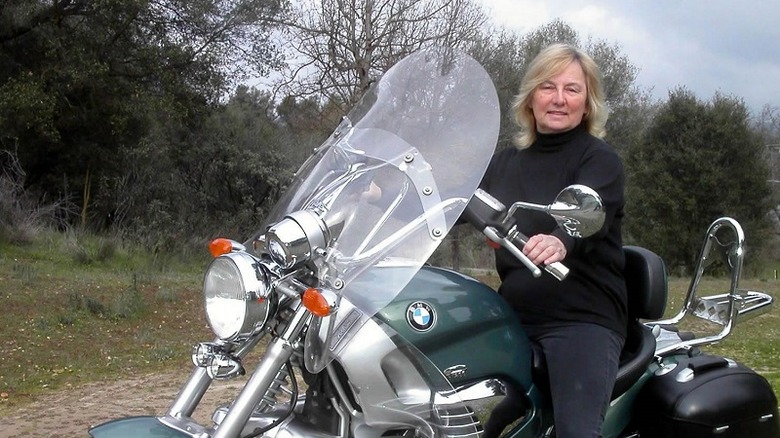 Carolyn Enlow, aka Carolyn Box, was by all accounts the first female coder to be associated with legendary developer Sierra On-Line. She passed away peacefully in her sleep on Nov. 15 at age 77. According to media scholar Laine Nooney, Enlow was around 40 years old when she learned to program during an "intensive" 9-month computer course at the Westlands College trade school in Fresno, California. Known to readers of Steven Levy's Hackers: Heroes of the Computer Revolution as "Carolyn Box," Enlow joined the ranks of Sierra On-Line with contributions on titles like Learning With Leaper, among others.
Advertisement
Just a few weeks before she passed away, Enlow contributed her story, in her own words, to a local Yosemite news outlet, the aptly named Sierra News Online: "I just took to programming. If they told us to write one program, I'd write three. A month before the class ended, Sierra On-Line, the computer video game company, moved up here and we basically just walked into their offices asking for a job and they hired us. We helped make educational games for kids. When the owner of the company, Ken, called my computer instructor as a reference, the instructor told him I was a genius. I'm not a genius; programming was just my forté."
In addition to her natural coding skills, Enlow was a world record-holding gold panner and, as such, was proudly featured in the 1979 Guinness Book of World Records.
Advertisement
Stan Lee (Co-Creator of Spider-Man, The X-Men & more)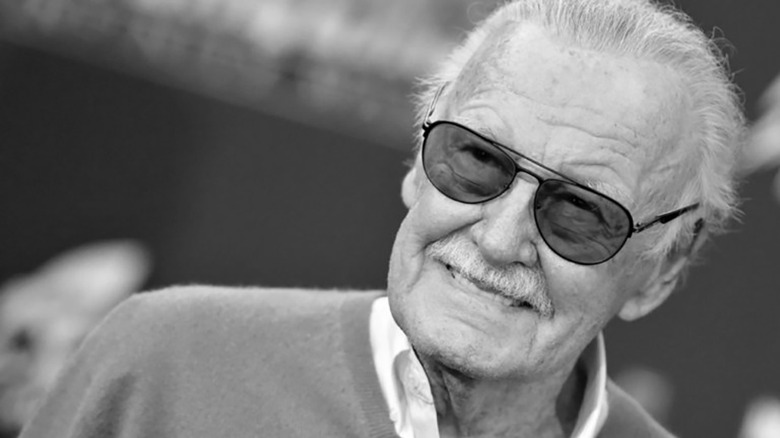 Although he wasn't directly involved with the development or publishing of video games, Stan "The Man" Lee — co-creator of such monumentally influential Marvel Comics superheroes as Spider-Man and the X-Men — has had an enormous impact on the industry. Whether you consider the countless adaptations of his endearing comic book characters, or his amusing and often heartwarming cameos, Stan Lee was unobtrusively a huge part of the games we know and love. Following an inspired career full of incredible collaborations and a staggering body of work, Lee passed away in November at the age of 95.
Advertisement
The first video game featuring one of Stan Lee's immortal creations was Spider-Man from Parker Brothers in 1982 for the Atari 2600. Discussing the adaptation, the game's lone programmer, Laura Nikolich, told Polygon: "We all worked hard. We were solving problems that hadn't been solved before. It was fun." And even though his creations take center stage, Lee has his own history of signature cameos in video games, beginning in 2000 with his narration for the Character Viewer in Neversoft's Spider-Man. It's only fitting that his final cameo would hail from another release about New York's favorite friendly wall-crawler. A certain diner scene in Marvel's Spider-Man from Insomniac Games on PS4 displays the tender, nostalgic side of Stan Lee that has inspired so many dreamers for so many generations, and offers a bittersweet goodbye to The Man himself. 'Nuff said.
Advertisement