All The New Features In Today's Xbox One Patch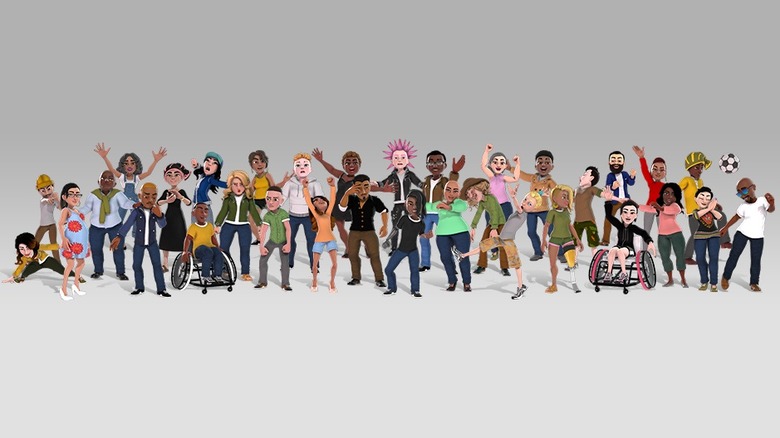 The October Xbox One update has finally arrived, adding a brand new avatar system, support for Dolby Vision HDR, and integration with Amazon's Alexa voice assistant.
Avatars have been a part of Xbox Live since the days of the Xbox 360. With the launch of the Xbox One, Microsoft brought those same avatars over with a few new perks, enabling players to keep the avatars they'd previously created on their 360. Unfortunately, Microsoft missed on a few things. The older avatar system wasn't very inclusive, meaning those with disabilities didn't feel accurately represented by the characters they created. And the avatar app, to be blunt, didn't run all that well. With the release of the new avatar platform in this update, Microsoft hopes to address both of those concerns.
Advertisement
October's update also includes support for Dolby Vision, a proprietary HDR standard used by a number of TVs on the market. Previously, Microsoft's Xbox One S and Xbox One X consoles only supported HDR using the HDR10 standard, which meant Xbox One owners looking to play games or movies in HDR had a more limited number of televisions to choose from. Now that Dolby Vision is on board, Xbox One S or X owners can safely choose just about any TV with HDR support and feel confident it'll work with their console.
And finally, the Xbox One is getting support for a brand new voice assistant — one that will, hopefully, work a lot better than Cortana. Alexa integration now works with any Xbox One console, enabling users to create Alexa Skills that can be activated with an Echo, Echo Dot, or any other Alexa-enabled device. A few Xbox One functions that Alexa can control include powering the system on and off, launching games, and taking screenshots.
Advertisement
The October Xbox One update is available for download today via your Xbox One console.