Destiny 2's Forsaken Will Soon Include Older DLCs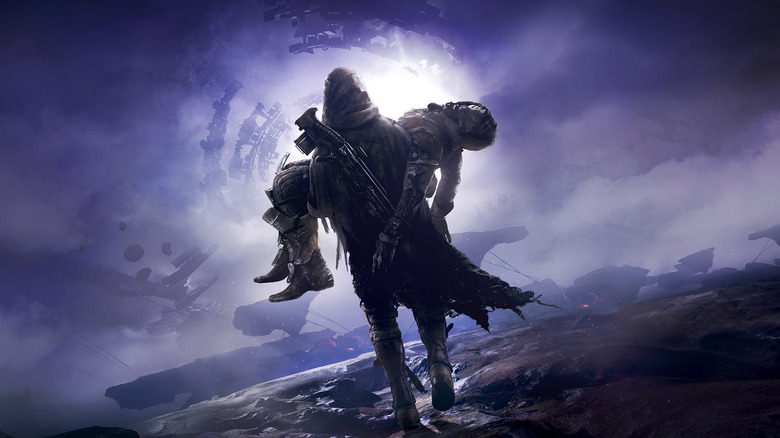 Destiny 2: Forsaken has received rave reviews thus far, but players coming back to the game have been confused by the expansion's price tag and requirements. Fortunately, Bungie is clearing things up beginning next week.
Advertisement
Starting on Oct. 16, the standalone Forsaken expansion pack will also include the two previous Destiny 2 DLCs, Curse of Osiris and Warmind. Players looking to jump into Forsaken previously needed to purchase those other DLCs in order to play, meaning that players who dropped off after the vanilla Destiny 2 release needed to buy both the year one expansion pass and Forsaken to get caught up.
The year one expansion rang up at $20. The Forsaken expansion is $40. And strangely, Bungie was selling a complete edition of Destiny 2: Forsaken that included the base game, the year one DLCs, and Forsaken for $60.
Essentially, those who had already purchased the Destiny 2 base game were left with two options: make two separate transactions for the year-one pass and Forsaken (totaling $60), or buy the base game again as part of the complete collection (totaling $60).
Advertisement
Now that Curse of Osiris and Warmind are included with Forsaken, those early Destiny 2 players can now save twenty bucks.
Players who purchased Forsaken prior to this change won't be left in the lurch. Bungie is awarding those early buyers with a gift package that includes an exclusive emblem, an exclusive shader, two exotic emotes, and a bunch of in-game consumables.
It's a good time for Bungie to try and draw more players into the Destiny 2 world. Many feel the game is right where it should be in terms of content and depth, with many players still hard at work on end-game milestones. And there's plenty of new content in the pipeline, as well. The game's Halloween event, Festival of the Lost, also debuts next week on Oct. 16, and another DLC titled Black Armory is set to arrive sometime in early December.