Marble It Up! Ultra Review: Keep Rollin', Rollin', Rollin', Rollin'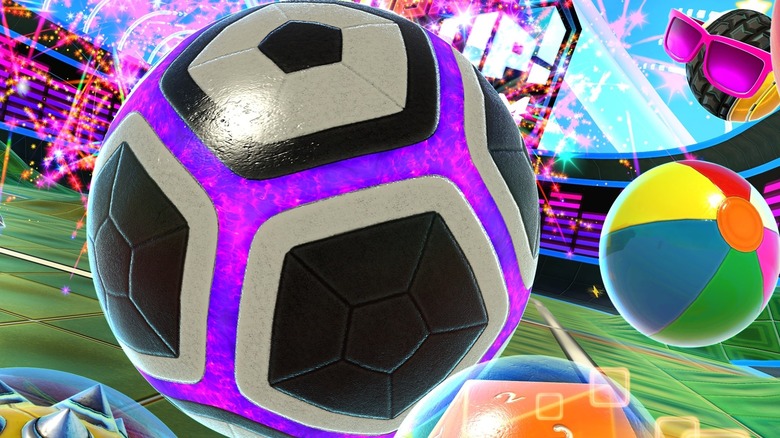 Marble It Up, LLC
A PS5 code was provided to SVG for this review. "Marble It Up! Ultra" will be available on August 17 for PS4, PS5, Xbox One, Xbox Series X|S, Nintendo Switch, and PC.
The world of marble/ball platformers is niche — and one that is more commonly found on mobile platforms. But for those who have tasted the joys of guiding a shiny orb through intricate mazes, the charm is undeniable. The latest installment, "Marble It Up! Ultra," from the creators "Marble It Up!" and "Marble Blast," brings arcade nostalgia with a touch of innovative freshness.
Advertisement
It's the kind of game that could easily feel right at home on your mobile, yet it manages to still stand tall on consoles. That said, it's probably best experienced on Nintendo Switch. 
With an addictive single-player campaign and multiplayer modes that offer up plenty of options that offer up replayability, "Marble It Up! Ultra" is a great reason to get friends and family together for some marble-based fun.
Not your grandpa's game of marbles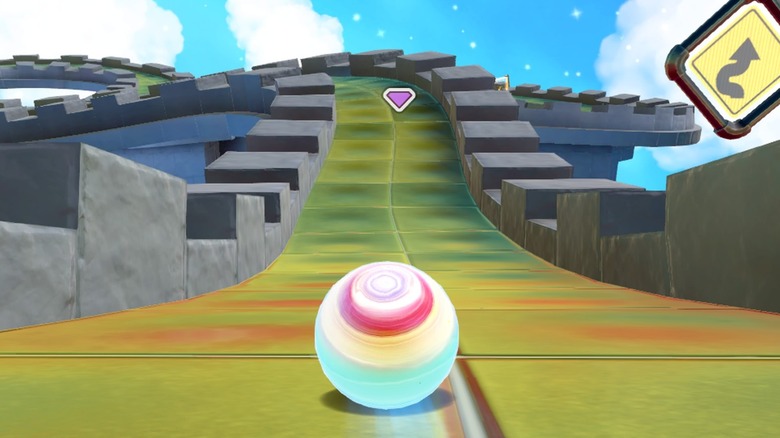 Marble It Up, LLC
"Marble It Up! Ultra" presents you with over 100 levels that sprawl across six primary chapters and four bonus ones. Each level is a delightful hybrid of putt-putt golf combined with platforming puzzles, including bouncy floors, treacherous gaps, shifting gravity, and power-ups that sometimes leave you scratching your head before delivering an "A-ha!" moment in terms of its intended use. It's an enticing challenge for gamers of all skill levels, which is one of its strengths.
Advertisement
Then there's the sheer joy of making each marble your own. Hidden treasure boxes are strewn across levels, each one holding unique customization options. Some of these boxes are easy to find and simple to reach, while others may require you to ignore the level's timer as you search every nook and cranny in the level. With the range of trails, hats, and marbles, you can indeed make your orb representation quite personal — the cheeseburger-themed marble being a hilarious must-own. You can also unlock cosmetics with the medals you get after successful level runs; the faster you finish, the better the medal.
Multiplayer mayhem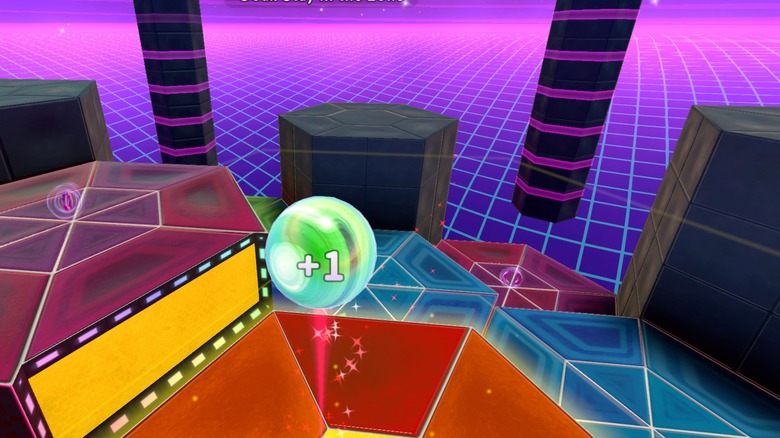 Marble It Up, LLC
While the solo campaign might be the initial draw, the multiplayer suite is where "Marble It Up! Ultra" will truly shines. SVG gave it a whirl during the pre-release window. Unfortunately, playing during pre-launch meant the absence of other players, and we were left on our own to experience the potential fun it promised with actual competitors.
Advertisement
Team and Solo Gem Hunt have you collecting the largest number of gems to become the winner. Sumo Mode tasks you with maintaining control of a certain area for the longest amount of time. It's easy to get knocked out, though, creating a feeling of chaos and desperation.
Zombies Mode turns the playful marble realm into a game of survival. It's the standard fare you'd expect: once you're touched by a zombie, you turn into one as well.
Finally, if you've ever played "Rocket League," then you'll feel right at home in the game's Soccer Mode. Think of it as a more leisurely "Rocket League," but with marbles. The dynamics change significantly when you're a marble trying to score a goal (with a larger marble), rather than a rocket-fueled car and soccer ball. It's a delightful, lower-octane change of pace, and this mode might just be the favorite for many.
Advertisement
A success in family-friendly gameplay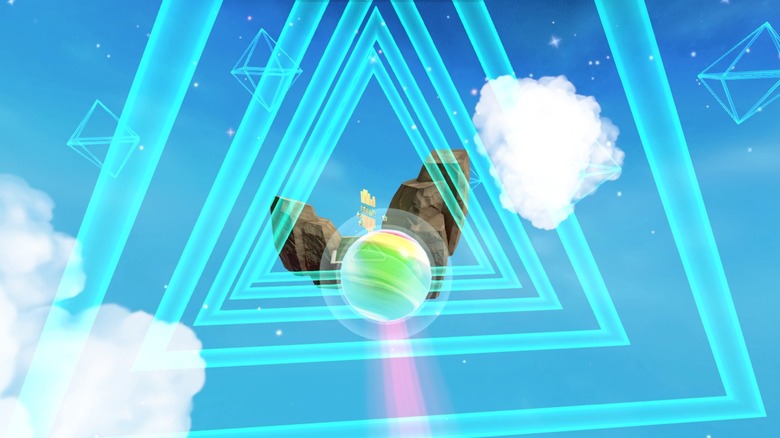 Marble It Up, LLC
The physics in "Marble It Up! Ultra" are, for the most part, good. There are, however, some head-scratching moments, such as when you land in a way that makes you move slowly. The levels also don't feel like they have enough variety, with many feeling similar to one another — and the bonus levels really don't stand out from the rest of the game.
Advertisement
These issues do little to detract from an otherwise enjoyable experience, however. At its core, "Marble It Up! Ultra" is a fun, family-friendly platformer that's sure to please fans of the genre.
On that note, "Marble It Up! Ultra" can be applauded for its inclusivity. Younger players, especially, will find the rolling mechanism a breeze. The intuitive camera controls ensure that even the most inexperienced players don't feel left out during family game nights. Sure, using power-ups while simultaneously timing jumps across gaps might be tricky (and even frustrating) for younger players, but the overall experience remains a fun, wholesome one.
One of the goals for "Marble It Up! Ultra" was a game that's both family-friendly and engaging. And on both fronts, "Marble It Up!" Ultra delivers. The emphasis on non-violence wrapped in compelling gameplay offers a great experience for family game nights or get-togethers.
Advertisement
"Marble It Up! Ultra" is a simple yet delightful addition to any gaming library. While it could use a little more oomph in some areas, it stands as a testament to simple arcade gaming concepts done right.