Destiny 3 Rumors Are Already Hitting The Internet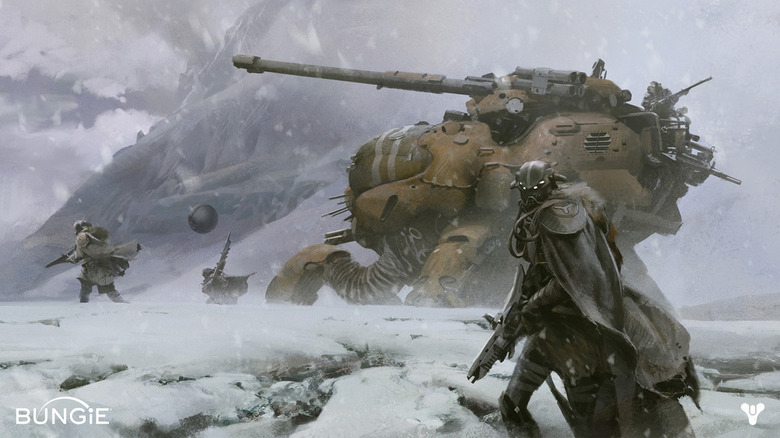 Destiny 2: Forsaken hasn't even been out for two months yet, but rumors are already abound about the next game in the series. According to a reliable Destiny leaker (by way of VideoGamer), Destiny 3 is still some years away. And Destiny 2, the current game in the franchise, will receive a content disbursement next year similar to the Forsaken expansion released in September.
Advertisement
If that holds, we'd get a major Destiny 2 expansion in Fall 2019, followed by three smaller expansions over the next twelve months.
The leaked information comes from a Reddit user named AnontheNine, who has been impressively accurate with leaks in the past.
That's not to say that AnontheNine has no information on Destiny 3. The user claims that development on the game is just starting, with Bungie's Chris Barrett taking the helm as game director. And Europa, a moon of Jupiter, is set to be one of the in-game locations that Guardians will find themselves exploring.
Europa was previously shown in Destiny concept art, but has yet to show up as a destination in the series.
Destiny 2 players need not look too far ahead, though. There's still plenty to do in the game now, and a slew of content coming in 2018 and 2019. The Festival of the Lost event is still ongoing. And three mini-expansions – Black Armory, Joker's Wild, and Penumbra — are due to arrive in Dec. 2018, Spring 2019, and Summer 2019, respectively. Those expansions will introduce a bunch of new gear, in-game activities, and maps for Destiny 2's Crucible and Gambit modes.
Advertisement
But those thirsting for all-new gear right now should look immediately ahead to Oct. 30. It's then that a Festival of the Lost questline begins that many believe will award an exotic weapon called the Thunderlord, ushering in the return of heavy machine guns to the Destiny universe.