Xbox Game Pass Is Coming To PC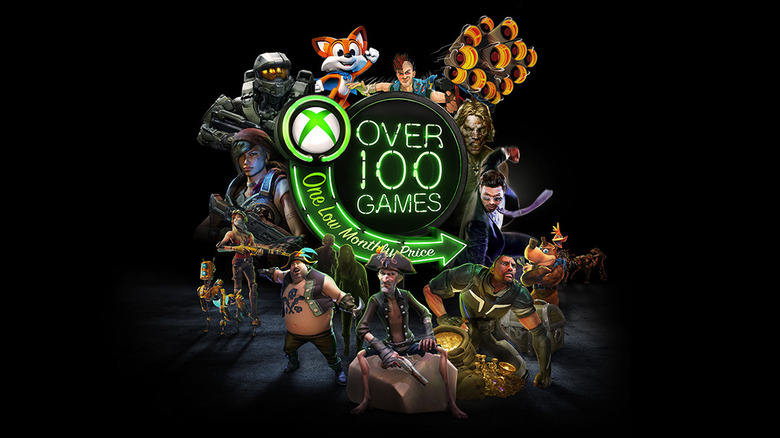 Xbox Game Pass is one of the best reasons to own an Xbox. But soon, console players won't be the only ones enjoying Microsoft's monthly subscription service. According to Ars Technica, Game Pass will be making its way to PC sometime in the future, giving Xbox players on that platform access to a number of downloadable titles for a low monthly fee.
Advertisement
The news was shared by Microsoft CEO Satya Nadella, who mentioned during an earnings call that "bringing Game Pass to even the PC" would be a big part of helping Microsoft strengthen the Xbox brand.
While Game Pass on PC is certainly good news, one has to wonder — how will the service fare on a platform full of subscription services?
Microsoft doesn't have a lot of competition on the Xbox One with Game Pass. EA Access is the closest contender, and that service is limited to titles that EA has published. But on PC, a whole lot of Game-Pass-like services exist. EA happens to run one called Origin Access, which is much more like Game Pass in that a number of third-party titles are included in the subscription. And some services, like Humble Monthly, deliver a bundle of games you can download and keep for a similar price every month.
Advertisement
And of course, PC games are usually far less expensive than they are on Microsoft's closed-off Xbox Store.
While there's no word on when exactly Xbox Game Pass will come to PC, players on that platform can still sign up and access a few select titles. Any games inside Game Pass that are also part of Xbox's Play Anywhere initiative can also be downloaded and played on PC, including Microsoft exclusives like Sea of Thieves, State of Decay 2, and Forza Horizon 4.
Play Anywhere titles include cross-save and, in some cases, cross-platform play.