IShowSpeed Explains How He Nearly Died In Return Stream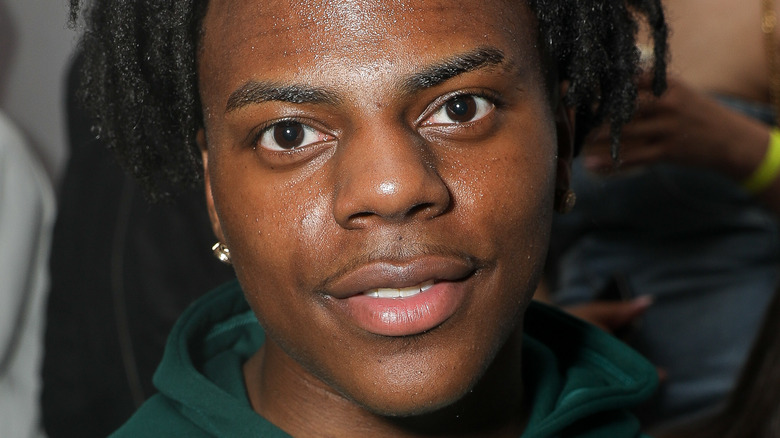 David M. Benett/Getty Images
Fans of IShowSpeed tend to tune into his channel due to his unpredictable nature. Since his meteoric rise in 2021 and 2022, the high-energy streamer has become known for streams that frequently go off the rails, resulting in much more than gameplay and commentary. IShowSpeed has also treated fans to prank phone calls, indoor fireworks, and confrontational skits that have earned controversy and a devoted following. However, the streamer's regular schedule was greatly impacted this summer due to a serious health scare that put him in the hospital for days. Now that IShowSpeed has finally returned, fans have begun to realize how close they came to losing him to an aggressive infection.
Advertisement
In mid-July, IShowSpeed inadvertently scared fans when he uploaded a video of himself suffering from what appeared to be a tremendously painful cluster headache. He remarked at the time that he felt like he was going to die, but promised to keep fans updated. Not long after, his father took to social media to let fans know that the streamer was doing better and would be returning soon. Unfortunately, that ended up not being the case.
"Junior is doing much better [..] I thank you guys for all your concerns"

Speeds Dad shares an Update on Speeds current condition❤️ pic.twitter.com/BY9Gn3uQMP

— IShowSpeed Reports (@IShowReports) July 28, 2023
At the end of the month, a hospital stay cut short IShowSpeed's trip to Japan. In a series of videos posted from Tokyo, Speed revealed he had a serious sinus infection that caused his right eye to swell shut and created intense pain. He was able to maintain his usual sense of humor in some of these videos, which helped ease fans' worries somewhat. However, things apparently got even worse than IShowSpeed let on.
Advertisement
IShowSpeed shares with fans in return stream
IShowSpeed was all smiles — and dressed a bit like Luffy from "One Piece" — as he popped online for his return stream on August 15, but he had some heavy stuff to talk about. Despite having shared multiple videos of his hospital stay and subsequent recovery, he assured viewers that there's so much they didn't know. In fact, he explained up top that he wasn't fully healed up, but he was happy to be back. After shouting several times that he is indeed alive and streaming again, he began to explain just how awful things really got during his sickness and one-month absence from streaming.
Advertisement
According to IShowSpeed, the pain became so unbearable that he contemplated taking his own life at one point. "I was this close to jumping off of a f***ing Japanese building, bro," he said. "And I'm not trolling, bro ... It was that freaking bad, bro." He didn't linger on this point for long, but it clearly shocked fans in the chat, many of whom didn't realize just how bad things had gotten for the streamer.
He also confirmed what many fans had already suspected: That the cluster headaches were connected to the severe sinus infection. Luckily for fans and IShowSpeed himself, the doctors were able to treat his symptoms and nurse him back to health, though he indicated a few times that he still has a little way to go before he's at 100 percent.
Advertisement
If you or someone you know is struggling or in crisis, help is available. Call or text 988 or chat 988lifeline.org