Take-Two Settles Suit Over Red Dead Redemption 2 Leak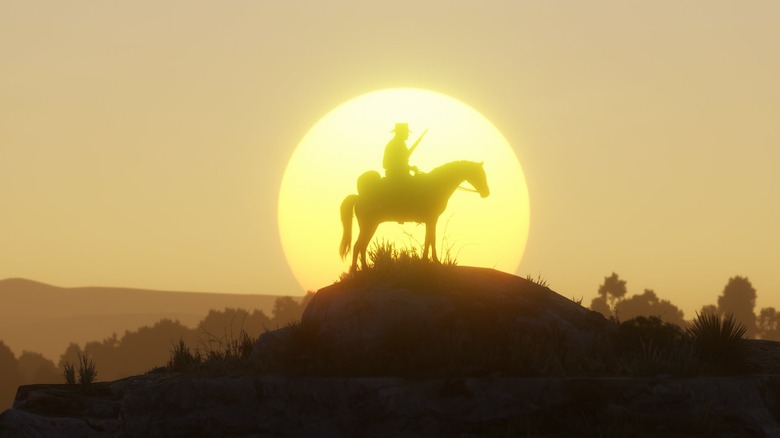 A European news outlet has settled with Take-Two, the parent company of Rockstar Games, over a leak involving Red Dead Redemption 2 that the website published in early February.
According to GamesIndustry.biz, TI Media — which owns the website TrustedReviews – has agreed to pay Take-Two around $1.3 million in order to settle the matter. In addition, TrustedReviews has removed the piece containing the leaked information from its website, replacing it with an apology.
Take-Two will donate funds from the suit to three charities. GamesIndustry.biz reports that those charities are: "the American Indian College fund, the American Prairie Reserve, and the First Nations Development Institute."
The leaks themselves, which propagated all around the internet following the publication of the TrustedReviews piece, had to do with Red Dead Redemption 2's online mode, which is set to arrive sometime this month. GameRant, one of the other websites that picked up on the TrustedReviews report, noted that a battle-royale-style mode was mentioned as part of that reporting, as were several other competitive multiplayer game types.
The information appeared to be gleaned originally from a confidential document that somehow made its way out into the wild.
Take-Two offered the following statement following news of the settlement: "Take-Two takes security seriously and will take legal action against people or publications who leak confident information."
Take-Two's legal action is undoubtedly meant to serve as a deterrent toward the publication of future leaks. But it's hard to imagine that the leaked information did any harm to Red Dead Redemption 2's launch. The game enjoyed the biggest opening weekend of entertainment product in history, and also broke pre-order and opening day sales records on the PlayStation Store.
Rockstar Games has yet to announce when Red Dead Online will launch. But in the meantime, you can read all about the references you might have missed in Red Dead 2, and the best parts of the game you may not have discovered yet.