Destiny 2 Is Free On Battle.net Until Nov. 18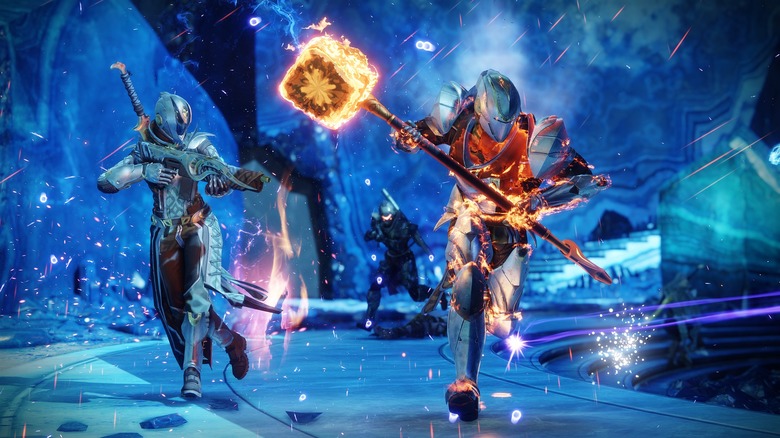 One of BlizzCon's big announcements came before the show even started, courtesy of Destiny 2: Forsaken director Steve Cotton. Right now through Nov. 18, gamers on Battle.net can download the base game of Destiny 2 absolutely free.
All players have to do to take advantage of the special offer is visit the Destiny website and click the "Claim Gift" button.
It's worth noting that this download does not include the Forsaken expansion, which costs an additional $40. But still, this isn't a bad deal. Vanilla Destiny 2 has improved by leaps and bounds thanks to changes to many of the game's systems. And there are plenty of free seasonal events that don't require DLCs or expansions of any kind.
If nothing else, a free copy of Destiny 2 will give you a taste of what the game has to offer, and help you decide whether or not you'd like to purchase the expansions and progress into the current end-game activities.
While this was pretty big news for BlizzCon, this actually isn't the first time that Destiny 2 has been offered for free. Bungie tried to entice hesitant players into jumping back on board by making the game part of the PlayStation Plus lineup in September. And the game has been given some pretty big discounts in the past. It was notably part of this past June's Humble Bundle, where players could pick it up for a cool $12.
Those interested in picking up Destiny 2 from Battle.net can head out right now and get it done. But the game won't be free forever. The deal only lasts until Nov. 18, after which the game will presumably return to its normal retail price — with the Forsaken expansion bundled — of $60.
Destiny 2 first launched on Sept. 6, 2017, with the Forsaken expansion arriving more recently on Sept. 4, 2018. Destiny 2's free Halloween event, Festival of the Lost, is still ongoing (and is open to all players) until Nov. 6.