PUBG And PES 2019 Get A Free Weekend On Xbox Live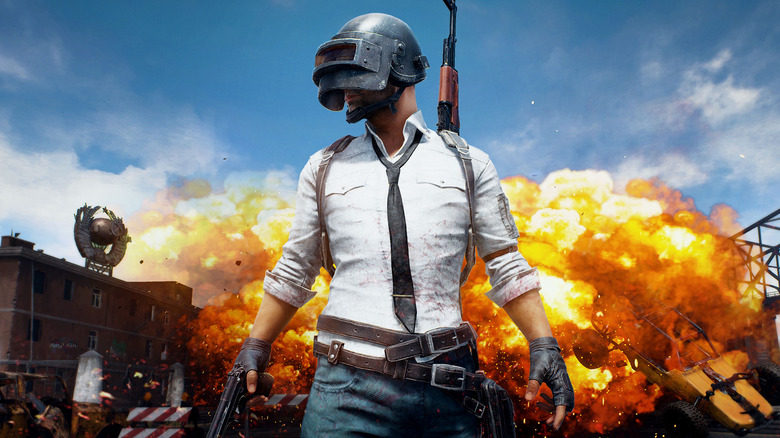 PlayerUnknown's Battlegrounds may very well hit the PlayStation 4 soon, but Microsoft isn't letting people forget that it's still an Xbox One console exclusive. Starting tomorrow, Xbox Live members can download both PUBG and Pro Evolution Soccer 2019 for free as part of a Free Play Days for All weekend.
The offer extends to everyone with an Xbox Live account, regardless of whether or not you subscribe to Xbox Live Gold. That means those who don't pay for the Xbox One's online service can still take part in the free weekend, which not only includes free trials of PUBG and PES 2019, but free access to multiplayer, as well.
You likely know the story with PUBG. It made the battle royale genre popular, clearing the path for Fortnite: Battle Royale to consume our lives and everything around us. The game has lost some of its luster with the growing popularity of Fortnite, but it still has a very dedicated fan base that swears by its less arcadey, more tactical approach to battle royale.
And Pro Evolution Soccer 2019 is the latest entry in the long-running PES series published by Konami. It's a soccer — or football — sim that, believe it or not, runs on the same Fox Engine tech used in Metal Gear Solid 5. And it's a pretty stellar game. Video game soccer fans are quite lucky in that regard –  there are two very good franchises representing the sport in Pro Evolution Soccer and EA's FIFA. You'll get a more true-to-life experience in FIFA, given the game's various licensing deals. But both titles have a lot going for them. It all comes down to a matter of taste.
The Free Play Days for All event is set to kick off tomorrow, Nov. 8, and run through Sunday, Nov. 11. But according to Microsoft, there's a chance you may be able to head to the store on your Xbox One and download both games now.