Red Dead Online Beta To Launch By End Of Month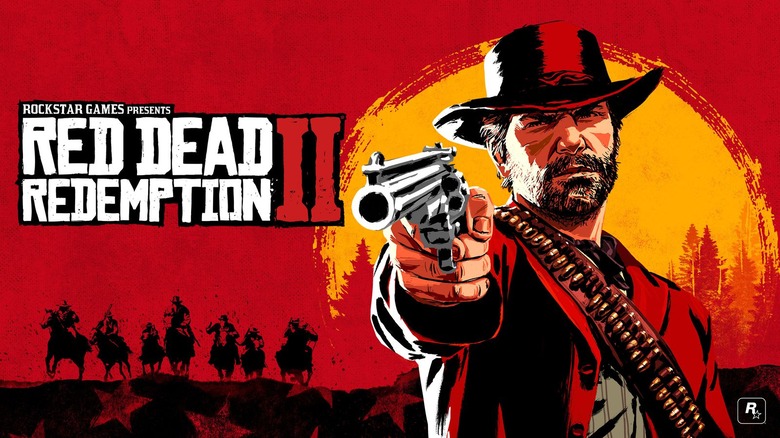 It's been known for some time that Red Dead Redemption 2's online mode, Red Dead Online, would launch sometime in November. However, thanks to some reporting from IGN about Take-Two Interactive's recent earnings call, we have a bit of clarity. Red Dead Online is set to release in beta form sometime toward the end of this month, holding to the window the company targeted prior to Red Dead 2's launch.
Advertisement
According to Strauss Zelnick, the CEO of Take-Two, Rockstar Games itself will "have more to say about it" in the days or weeks ahead.
Rockstar Games has called Red Dead Online an "evolution of the classic multiplayer experience in the original Red Dead Redemption," which likely means we could see the studio use some of what it's learned from its more recent foray into online multiplayer with Grand Theft Auto 5. Red Dead Online will include ways to play both competitively and cooperatively, and can be experienced either as a solo player or with others.
And those who've already purchased Red Dead Redemption 2 need not worthy about shelling out more cash. The mode is free to those who own the game, though if Red Dead Online is anything like GTA Online, you can almost certainly expect to see a bevy of microtransactions.
Advertisement
Red Dead Redemption 2 has been breaking records left and right since its launch last month. The game slotted itself in as the second biggest entertainment launch of all time, coming in behind Grand Theft Auto 5. And GamesIndustry.biz reported yesterday that Red Dead 2 actually shipped more copies in eight days than the first Red Dead Redemption did in eight years.
There's no shortage of things to do in Red Dead Redemption 2, so while you're waiting for the Red Dead Online beta to launch later this month, take some time to go check out the best parts of the game you might've missed. And you won't want to miss these Easter eggs, either.
Red Dead Redemption 2 is available now on PlayStation 4 and Xbox One.