Crackdown 3 Gets Official Release Date: Feb. 15, 2019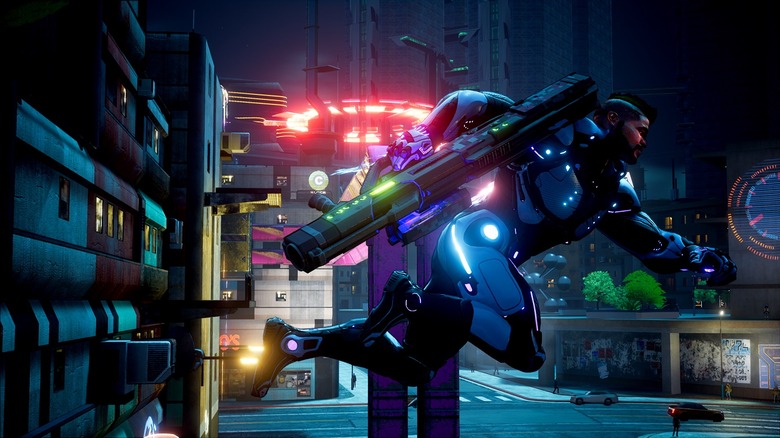 The oft-delayed Crackdown 3 now has a solid release date, which Microsoft announced at its X018 fan event in Mexico City. Gamers can look forward to jumping in — and destroying everything in sight — on Feb. 15, 2019.
We last saw Crackdown 3 at E3 2018, where Microsoft revealed that the game would be arriving in February 2019.
The date reveal came after a trailer which featured real-life Terry Crews coming face-to-face with Commander Jackson, the character he plays in the game. A chat about the game followed the trailer, and showed off some multiplayer gameplay from Crackdown 3 as well as a look at one of the new maps in the game: Blackout.
Crackdown 3 will launch directly into Xbox Game Pass, as all of Microsoft's first-party titles now do. And fans of the series got an extra treat, at well. Starting today and running until Nov. 30, the original Crackdown will be available as a free download from the Xbox Store. Crackdown is playable on Xbox One via that console's backward compatibility program.
It's been a long, winding road for Crackdown 3, which was one of the first games announced for the Xbox One, which launched in the holiday season of 2013. The game has experienced delay after delay, leading some to wonder if the game would suffer the same fate as another overly delayed title, Scalebound. That game was canceled at the beginning of last year.
Crackdown 3, though, is very much coming out. And the game is wisely releasing ahead of some pretty big February games. Both Anthem and Metro Exodus are set to arrive on Feb. 22. And several other titles, such as Trials Rising and Left Alive, are also planned for February releases. Microsoft is apparently confident that a week-long buffer will be enough to keep Crackdown 3 from getting lost in the shuffle.
We'll find out come February if Microsoft is right.