Arleen Sorkin, Batman: Arkham's Original Harley Quinn, Has Died At 67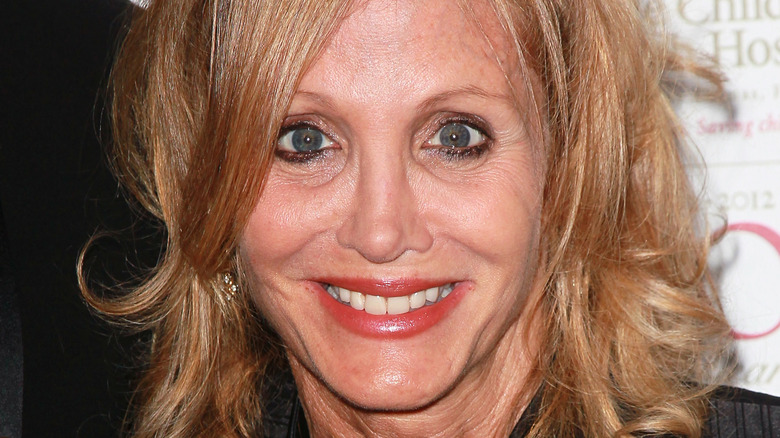 David Livingston/Getty Images
Actress Arleen Sorkin, best known for her role as Calliope Jones in the soap opera "Days of Our Lives" and for originating the part of Harley Quinn in "Batman: The Animated Series," has passed away at 67. The news was first widely shared on social media by voice actor Neil Kaplan, who wrote, "It broke my heart to hear... the original voice of Harley Quinn, [Arleen] Sorkin has passed away."
Advertisement
Not only did Sorkin provide the original voice for the character, but Harley Quinn was quite literally modeled after her. Paul Dini, a producer and head writer for "Batman: The Animated Series," initially based the character's personality on his old college friend, who he'd coincidentally seen dressed as a clown in an episode of "Days of Our Lives." These elements coalesced perfectly into a character that was originally only meant to appear once, as a gimmicky sort of sidekick to the Joker. Harley Quinn was such a hit with the fans and the writing staff that she took on a life of her own, eventually transitioning to the comic books, then to even more mediums. Sorkin would go on to voice the character across several animated series and video games.
Advertisement
Sorkin's performance took a goofy gangster moll archetype and lent the character an inner light and pathos, capturing the imagination of a generation of fans. Now, a little less than a year since the death of longtime Batman voice actor Kevin Conroy, fans are saying goodbye to Arleen Sorkin.
When did Arleen Sorkin leave the role of Harley Quinn?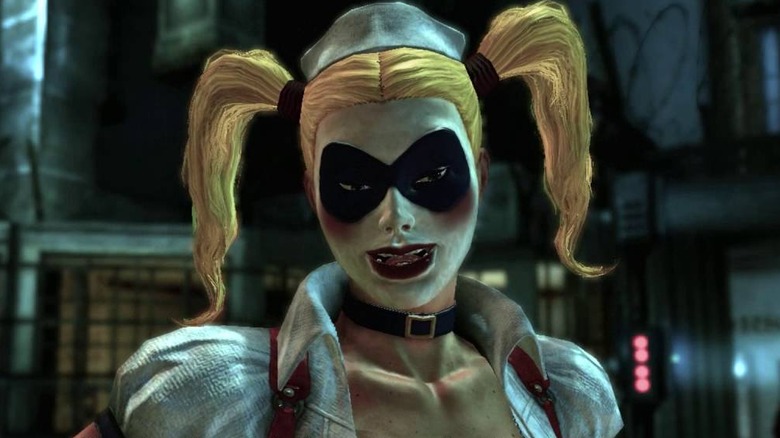 Warner Bros. Games
Following the end of "Batman: The Animated Series," Arleen Sorkin reprised the role of Harley in other projects such as "Gotham Girls," "Batman Beyond: Return of the Joker," as well as the critically acclaimed "Batman: Arkham Asylum." 
Advertisement
Arleen Sorkin's final credited acting performance was also her last turn as Harley Quinn. She bid adieu to the character in 2011's "DC Universe Online," appearing briefly in the game's apocalyptic opening cinematic and in a few of the MMORPG's introductory missions. As with many of the voice actors in the game, she has since been replaced as new content updates have rolled out over the past decade-plus.
Following an acting career spanning over three decades, Arleen Sorkin retired, leaving the hammer of Harley Quinn for future performers to take up. Over the last decade, Harley has been voiced by Tara Strong, Hynden Walch, and Kaley Cuoco, among many others, while Margot Robbie and Lady Gaga have embodied the character in live action. According to The Hollywood Reporter, Sorkin's health prevented her from returning to acting in recent years.
Advertisement
Fans and colleagues say goodbye to Arleen Sorkin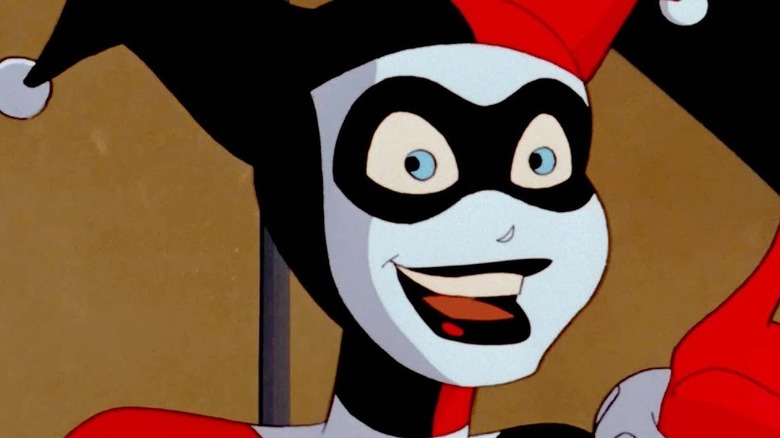 Warner Bros. Animation
Since the news broke of Arleen Sorkin's passing, many fans have shown their love for the original Clown Princess of Crime. Some have taken to sharing their favorite clips from "Batman: The Animated Series," with some wishing Sorkin had been able to portray Harley one last time. 
Advertisement
Arleen Sorkin gave so many amazing performances as Harley Quinn through the years, but I think her best will always be "Harley's Holiday." Her and Kevin Conroy are so great in this final scene. It gets me every time.

RIP pic.twitter.com/ZqPDiRMY8y

— The Ryan Hipp™ 🏳️‍🌈 (@RyanHippFTW) August 26, 2023
Others are choosing to focus on all of the joy Harley Quinn brought them as kids and into their adult lives. Some even shared stories of their own interactions with Sorkin, including one Twitter user who explained that the voice actress had encouraged them to follow their own acting dreams.
I based my college biography exam on her. It helped me get the highest grade in my class at my graduation.

She sent me a voice message last year to 'keep up the voice acting, don't give up.'

No words right now. I'm just heartbroken. RIP Arleen Sorkin😭💔 pic.twitter.com/BIz7aCujLI

— Amber🐶 (@amberleahhx) August 26, 2023
Advertisement
Tara Strong and Mark Hamill are among the many of Sorkin's colleagues who have paid tribute to her on social media. "Without this gorgeous, talented goddess, #HarleyQuinn would have never existed," wrote Strong. "She was the inspiration & the heart & soul of this iconic character." Hamill, the Joker to the original Harley, also expressed his condolences for Sorkin's family.
Devastated to learn we've lost the brilliant Arleen Sorkin. Not just a wonderful talent, but a truly wonderful person. I'm grateful not only to have worked with her, but to have been her friend. 🙏 Sending my heartfelt condolences to her family & loved ones. 💔 pic.twitter.com/g1Mb3BWoKn

— Mark Hamill (@MarkHamill) August 27, 2023