You'll Save Big On An Xbox One Or PS4 This Black Friday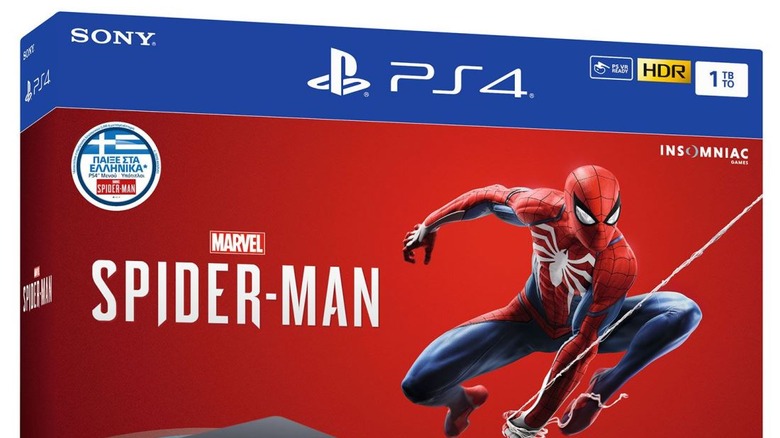 Thanksgiving is fast-approaching, and you know what means. No, not just turkey and football. Deals! More specifically, deals on both the Xbox One S and the PlayStation 4 Slim, which are getting big discounts for Black Friday.
Advertisement
According to DualShockers, you'll be able to nab an Xbox One S for the crazy-low price of $199.99. That's a hundred bucks off of the console's current price tag, and on top of that, some stores will also hook you up with a free digital copy of Gears of War 4. And, all through the holiday season, the Xbox Game Pass service will start at an introductory price of $1 for your first month.
An Xbox One S, a free game, and access to over 100 games for just north of $200? That's not bad at all.
If you're already covered on the Xbox One side of things and want to jump in and play all those great PlayStation 4 exclusives, there are deals for that console, too. DualShockers reports that Target is where you'll find some of the best PlayStation 4 deals, including a big discount on the PS4 Slim, which lands right at the same price point as the discounted Xbox One S: $199.99. But that's not all you get. The PS4 Slim is part of the Spider-Man bundle, which includes a free copy of the critically acclaimed Spider-Man by Insomniac Games.
Advertisement
You likely heard about how great Spider-Man is from just about everyone who played it. This Black Friday, you'll get a chance to pick up a PS4 Slim on the cheap along with the game and see for yourself.
There are a bunch of other discounts both on the Microsoft Store for Xbox One games and accessories, and at Target for games and accessories across platforms. And there'll undoubtedly be more deals popping up as we inch closer to Black Friday. So keep your eyes peeled and stay tuned.