Jacksepticeye And MrBeast's YouTube Drama Explained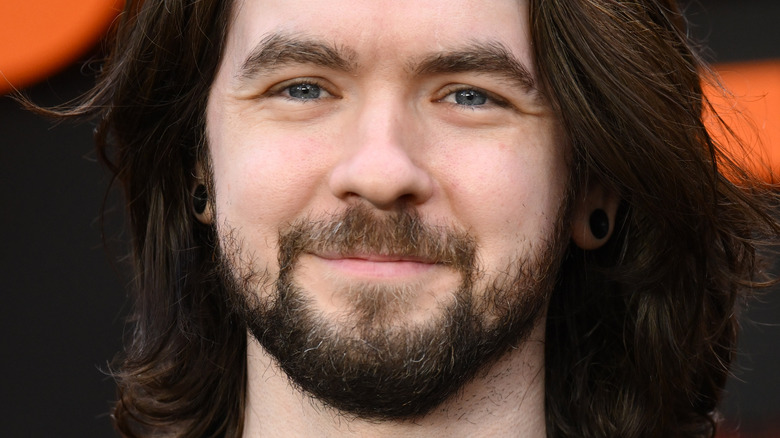 Karwai Tang/Getty Images
MrBeast and Jacksepticeye spent their holiday weekend in a bit of a blow-up on social media, and fans who missed the initial barbs are no doubt curious as to why. After all, these are two content creators who are inarguably at the top of the YouTuber game, even though their careers have taken the pair on wildly different paths. Both have made many, many videos focusing on gaming, but Jacksepticeye has definitely produced more content in the "let's play" realm than MrBeast, particularly in the last few years. Meanwhile, MrBeast is best known for producing increasingly elaborate giveaways and stunt videos. In recent weeks, MrBeast has done videos in which he's pit athletes from different countries against each other, dropped a Lamborghini into a giant industrial shredder, and gone on a $250,000 vacation. Jacksepticeye's no stranger to high concept videos, however, and a recent collaboration with TommyInnit resulted in a meme-able moment that sparked a brief feud with MrBeast. 
Advertisement
TommyInnit invited fellow YouTubers and "Minecraft" aficionados Jacksepticeye, Jack Manifold, and Tubbo to join him for a series of lie detector tests. As the vlog's description notes, things "went off the rails" with a quickness. The questions ranged from wholesome softballs to awkward truths. Tommy admitted to loving his girlfriend and liking his fans, but things quickly got a bit more difficult as the YouTubers grilled one another about their careers. Tommy's test revealed that he thinks he's a better YouTuber than his buddies, while Tubbo said that he thought TommyInnit was the most handsome person in the room. Things got real serious for Jacksepticeye when he was asked if he liked MrBeast. The YouTuber almost immediately answered in the negative, kicking off a stressful weekend for himself and the aforementioned MrBeast.
Advertisement
Why did Jacksepticeye say MrBeast ruined YouTube?
When pressed about why he doesn't like MrBeast, Jacksepticeye explained that he felt MrBeast's channel pushed YouTube into a negative direction, where the gig became more about viewership and recognition than about just enjoying the process. He argued, "If [MrBeast] had fun doing those videos, they'd be longer." Jacksepticeye did make clear, however, that MrBeast is not the worst YouTuber out there, his reasoning being that there are still a number of predators on the platform who are much worse people. 
Advertisement
The crew in the lie detector test video clearly got a kick out of Jacksepticeye's answers, but it's clear from the energy in the room that they also expected a bit of backlash. They did not have to wait long, either. A clip of Jacksepticeye's lie detector test quickly went viral on Twitter, where it attracted the attention of none other than MrBeast. 
MrBeast has since deleted his original response, but not before it was screen-grabbed and shared all over Twitter: "Sooo, I 'ruined YouTube' because I didn't buy a mansion and sports cars and instead reinvested my [money] into making content/focused on doing good and inspiring kids to help people?" he asked. In the lengthy comment, MrBeast also argued that he would never have spent so much of his time as a creator if he didn't enjoy making content, and that he didn't understand Jacksepticeye's remark about the videos being longer if they were fun. Ultimately, MrBeast said, "This clip is insanely disrespectful ... obviously there is so much I could say about his content but I'll just take the punches and be the bigger man."
Advertisement
MrBeast goes OFF on JackSepticEye after he said MrBeast ruined YouTube.

"This clip is insanely disrespectful" pic.twitter.com/1AXHmEGHq6

— DramaAlert (@DramaAlert) September 3, 2023
The aftermath of MrBeast vs Jacksepticeye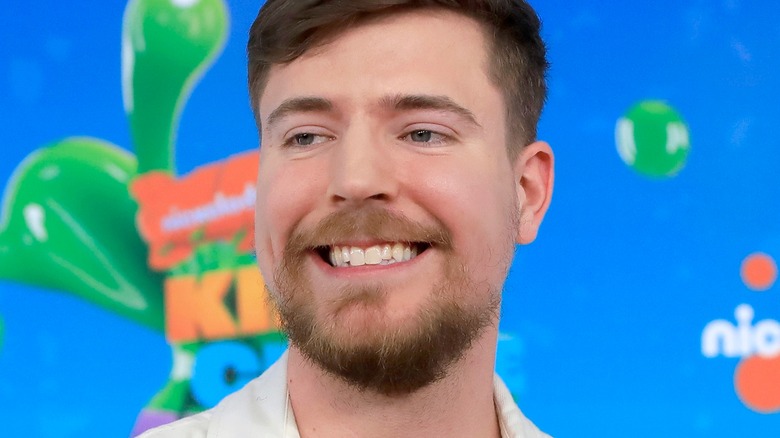 Kathy Hutchins/Shutterstock
MrBeast's response was met with both applause and skepticism from fans online, with many people arguing that Jacksepticeye is allowed to have an opinion on MrBeast's work, even if it's not the most positive one. Some thought that in responding to the video at all, he wasn't living up to his promise of ignoring the issue and being "the bigger man" in the situation. Others felt that MrBeast didn't help his situation much when he said he didn't spend his money on extravagant things for himself.
Advertisement
so i'm confused

the whole thing between jacksepticeye and mrbeast was that sean said mrbeast ruined youtube

and jimmy fired back that he's doing the videos for fun and teaching kids how to do good deeds/be good people and that he didn't buy fancy cars and a mansion but like pic.twitter.com/q5RXQPMKaA

— Ghoulie B || VOID BUNNY PNGTUBER (@GhoulieB) September 3, 2023
Others took to defending MrBeast's side, feeling that Jacksepticeye's comments were unfair and uncalled for. A number of fans pointed out that MrBeast has done a great deal of charitable work, and that not every one of his projects is a massive stunt like the "Squid Game" video. This only served to frustrate more people, who argued that MrBeast's charity work doesn't negate all of Jacksepticeye's critiques. 
Advertisement
The most annoying thing about Mr. Beast is that you can't even have a benign criticism of him without people coming down on you. You can't even be like "I find his content annoying so I don't watch." People react like you've committed actual blasphemy. https://t.co/0zUTecvKIC

— Quinton Reviews🎬 (@Q_Review) September 3, 2023
Ultimately, the two YouTubers were able to squash their differences behind the scenes. After deleting his original angry response, MrBeast revealed on Twitter that he had a chance to discuss the matter privately with Jacksepticeye, and everything is okay. It's unclear who reached out first, but according to MrBeast, "We messaged, we're Gucci now."
For his own part, it looks like Jacksepticeye is just enjoying his time on YouTube more than ever. Over the weekend, he tweeted that he's still so glad to be playing video games for his fans after nearly 11 years.