Nintendo Switch 2 Might Have Already Been Played At Gamescom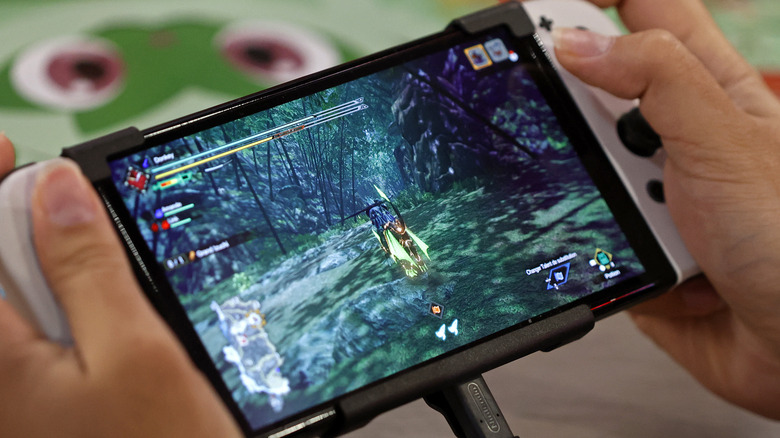 Chesnot/Getty Images
The Nintendo Switch is reaching that age in a console's life span when fans are exceedingly curious about what's next. After all, the system has been on the market since 2017, meaning it has enjoyed greater longevity than its immediate predecessor, the infamous Wii U. Rumors have been circulating for quite some time that Nintendo intends to replace the Switch with a more powerful device, but the gaming giant has yet to reveal any specific details to the public. However, multiple sources in the gaming industry are now backing up the recent claims that video game developers have already had the opportunity to go hands-on with Nintendo's next big console.
Advertisement
Back in July, it was reported that dev kits for Nintendo's Switch successor had started to go out to developers, allowing them to work on producing games for the unannounced console. Those same reports suggested that the console could arrive as early as 2024. Now, unnamed sources are claiming to have played the so-called "Switch 2" behind closed doors, and during one of the biggest industry events of the year: Gamescom. If these reports are to be believed, Nintendo could be pretty far along in development on its most powerful console yet.
Nintendo Switch 2 demo reportedly shown off during Gamescom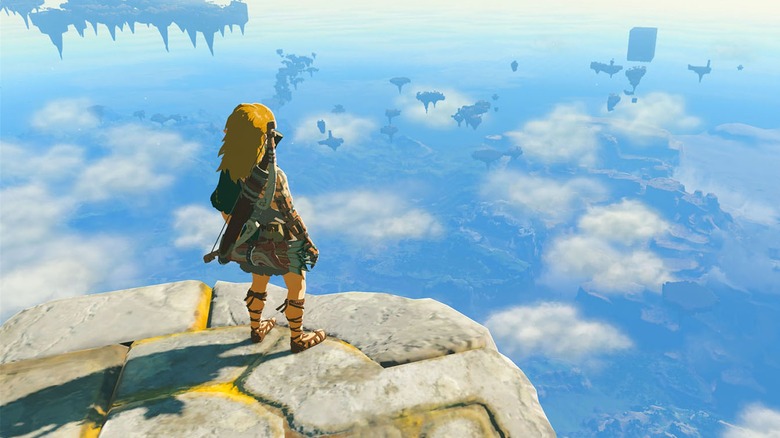 Nintendo
According to Eurogamer's sources, Nintendo did not use a brand new game to show off the new console's specs. Instead, the team at Gamescom allegedly allowed players to check out a few older releases as a tech demo. Eurogamer's sources played a more advanced version of "The Legend of Zelda: Tears of the Kingdom," while additional sources in touch with VGC reported playing 2021's incredible Unreal 5 demo, "The Matrix Awakens." The aforementioned "Tears of the Kingdom" port demonstrated the new console's capabilities by boasting better picture quality and higher framerate than the version currently available for purchase. Considering the fact that some of the very few complaints leveled at "Tears of the Kingdom" have centered around its visuals, this feels like an exciting sign that Nintendo is listening.
Advertisement
VGC reports that the demo utilized NVIDIA's Deep Learning Super Sampling (DLSS) tech, which simultaneously allows for upscaled visuals and increased performance, without putting unnecessary strain on the hardware. Games such as "Control" and "Hitman 3" have previously used DLSS to great effect, so gamers can theoretically look forward to new Nintendo games with advanced ray tracing and smooth graphics. 
Nintendo has not yet weighed in on the veracity of these reports, and fans really shouldn't hold their breath for a confirmation. Nintendo typically likes to keep things like this top secret for as long as possible. However, if these tech demos truly are taking place behind closed doors, it's only a matter of time before the company starts up a marketing blitz for the next generation of Nintendo consoles.
Advertisement