Nintendo's Switch Successor May Already Be In Developers' Hands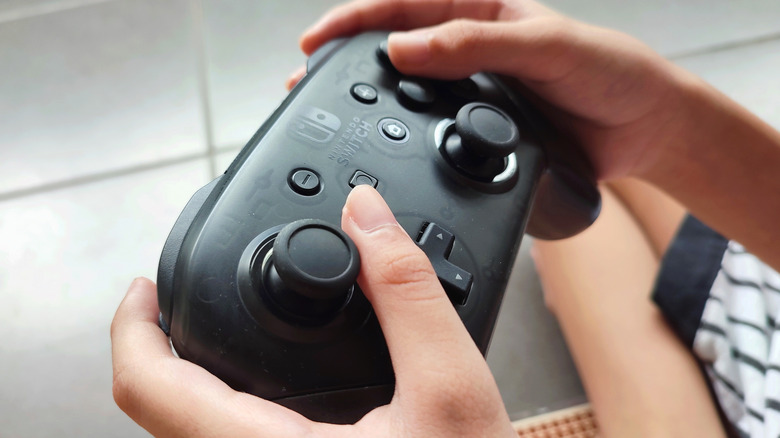 Redneav/Shutterstock
The Nintendo Switch may still feel like a new piece of tech, but the hybrid gaming console and portable device has actually been on the market for over six years at this point. In console generation terms, the Switch is getting up there in age, and fans have been anxiously awaiting any news of a successor for a while now. Nintendo managed to keep fans satisfied with the relatively newer release of the Nintendo Switch OLED model, which features a much nicer screen and a few other bells and whistles, but it's not quite the same thing as a whole new system.
Due to the Switch's continued popularity and Nintendo's own comments about still being fully invested in the Switch ecosystem, fans have begun to doubt the gaming giant will ever release a Switch 2. And while the possibility of a sequel console is still uncertain, it does appear that Nintendo is getting ready to unleash a new platform of some kind on the world.
According to sources close to Video Games Chronicle, game development kits for Nintendo's next console have already started to go out to studios. Dev kits are used for exactly what you might think: they give developers the tools necessary to make products for new consoles. When dealing with new hardware or software, game development studios have to be sure of what they're working with before the next piece of kit arrives in stores.
Although exact details are still scarce, VGC's sources are hinting at a new Nintendo console that won't be too alien to fans of the Nintendo Switch. Not only that, but the unnamed console might be arriving sooner than anyone could have expected.
Nintendo's next console could arrive in 2024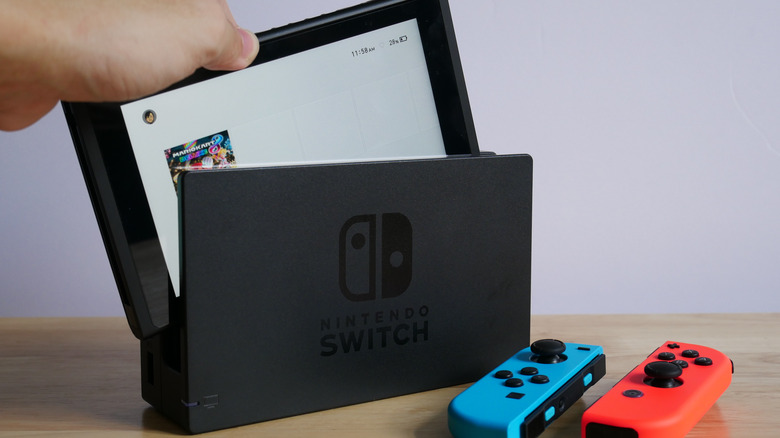 Wachiwit/Getty Images
VGC's sources report that Nintendo's Switch follow-up will be capable of portable play and will feature an LCD screen, much like the Switch. Fans of the OLED's mighty display will no doubt be bummed to hear this, but the move will likely allow Nintendo to not only save money on production costs, but also charge a competitive price point for the system. Lastly, sources say that the new console will still utilize cartridge games, meaning Nintendo is still not joining its competitors in putting out disc-based software. Hopefully for fans of the current Nintendo console, this last point means that Switch games will be playable on the new system, much like Game Boy games were compatible with the Game Boy Advance.
Perhaps most exciting of all, gaming industry consultant Dr. Serkan Toto explained to VGC, "I would generally say that looking at Nintendo's financials, it seems clear that it's time for a new piece of hardware in 2024." Other industry experts have concurred with this projection, but fans will simply have to wait until Nintendo puts out an official announcement.