Red Dead Online's Beta Starts This Week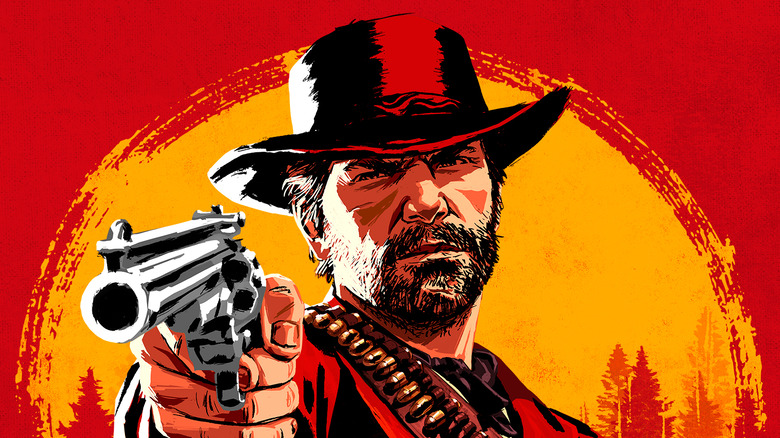 Take-Two Interactive promised we'd hear more about Red Dead Online following its earnings call earlier this month. Now, according to Kotaku, the time has come. Rockstar has officially announced the dates for Red Dead Redemption 2's online mode, Red Dead Online. But you might want to grab a pen. They're a bit confusing.
Advertisement
Rather than go all in on a single beta release date, or roll things out randomly to the general Red Dead Redemption 2 audience, Rockstar has instead chosen to grant beta access depending on a few different factors. If you purchased the Ultimate Edition of Red Dead Redemption 2, your Red Dead Online beta access kicks off tomorrow, Nov. 27. If you went for the cheaper version of the game but played it on launch day, you'll be able to check out Red Dead Online on Wednesday, Nov. 28. Those who jumped into Red Dead 2 not necessarily on launch day, but anytime during launch weekend, will gain entry to the beta on Thursday, Nov. 29. And lastly, all other owners of Red Dead 2 can join the beta on Friday, Nov. 30.
Advertisement
It's unclear exactly how long Red Dead Online will exist in "beta" form, though Kotaku is stating that Rockstar expects it will be a "beta that will eventually morph into a full release." So you can likely anticipate running into bugs at the get-go, and it wouldn't be unreasonable to expect regular changes as Rockstar figures out what works and what doesn't prior to releasing Red Dead Online version 1.0.
Change what, exactly? That's a great question. Not much is known about what the Red Dead Online experience will entail. The Verge got some hot scoops on some aspects, though, and it appears players can look forward to creating their own gangs, completing missions, and battling enemies. Which sounds exactly like Red Dead Redemption 2, just online.
More news is bound to surface as the Red Dead Online beta kicks off tomorrow, so stay tuned.