Deal Alert: BioShock: The Collection Is $15 On Xbox One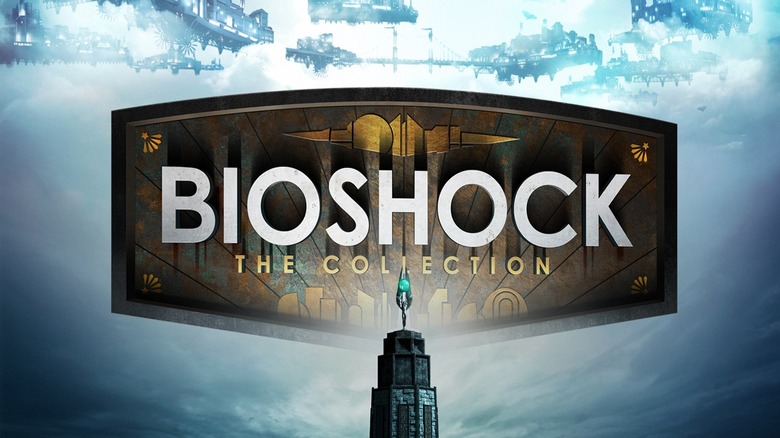 In you're in the market for good deals on Xbox One games, today's your lucky day. BioShock: The Collection, which packs all three critically acclaimed BioShock games onto one disc, is currently selling for $15 on the Xbox Store.
How good a deal is this, exactly? The game has typically retailed for $60 since its release back in September 2016. It has gone on sale a few times — usually around E3 or Black Friday — but its digital sale price has never gone lower than $20. The $15 price point it's currently sitting at in the Xbox Store is the lowest BioShock: The Collection has ever sold for.
And based on some leaks snuffed out by some other gaming sites (and reported here), you might want to grab BioShock: The Collection while it's still cheap. Take-Two has apparently gone through the trouble of having each game in the series rated individually, which seems to suggest that they'll all be released as separate remasters sometime in the future.
While it's highly unlikely that Take-Two would attach an astronomical price tag to each game, there's one thing you can count on — you won't be able to buy them for $5 each. That is, unless you pick up The Collection right now.
All three BioShock games are critical darlings. The original BioShock, which released on Aug. 21, 2007, currently has a Metacritic score of 96. BioShock 2, released on Feb. 9, 2010, sits at an 88 on Metacritic. And BioShock Infinite, which ended the trilogy on March 25, 2013, has a score of 94 on Metacritic. All three games are some of the best from the last generation, and unless you have a PC, they're not going to look any better on console than they will in this package.
BioShock: The Collection will remain on sale at its $15 price point until next Tuesday, Dec. 4.