Path Of Exile For PS4 Gets Delayed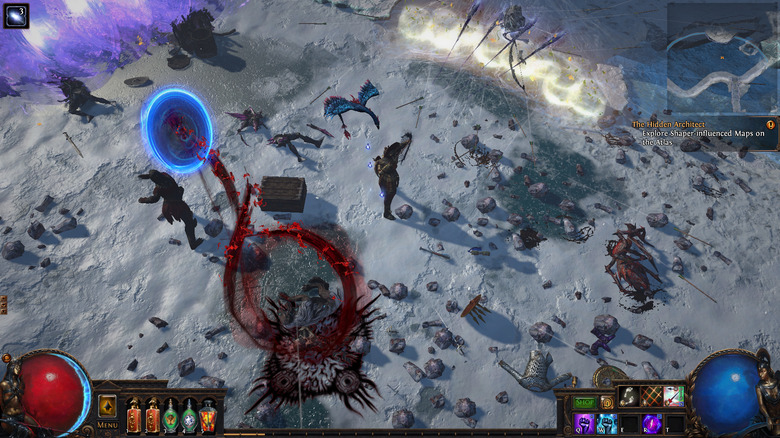 Bad news for PlayStation 4 players who were really looking forward to the release of Path of Exile in December. According to the game's official website, developer Grinding Gear Games is delaying Path of Exile's PS4 release until early February.
Advertisement
"We underestimated the amount of work it would take to finish the certification process during the busy Christmas period," the company said in its statement. "While we hope to have everything ready by January, we feel a lot more comfortable promising early February as a target release window."
So it sounds like Path of Exile could still arrive ahead of that new February target, but Grinding Gear Games doesn't want to get ahead of itself and make that promise. At the least, though, the game will get some additional polish.
"This will also give us time to work on game performance/frame rate, which we feel could be improved before release," the company added.
Path of Exile was originally set to arrive on the PlayStation 4 in December, along with the game's 3.5.0 expansion, which releases everywhere else on Dec. 7.
Advertisement
For those who aren't familiar with Path of Exile, it's a dungeon-crawler RPG that many consider to be Diablo-like. We've actually listed it here as one of the best free PC games you can play right now, and that offer undoubtedly extends to the Xbox One, the other platform the game currently resides on. It's unfortunate that PlayStation 4 owners will have to wait a bit longer to get the game, but it'll certainly be one of the best free-to-play games on that system when it arrives there, too.
And besides — you're not getting a Diablo 4 anytime soon. A few months isn't a big deal when you consider that Blizzard's follow-up to Diablo 3 is likely years away.
Path of Exile originally released on PC back in October 2013. An Xbox One port followed the next year in August 2017.