Shadow Of The Tomb Raider Gets A Much-Needed Free Trial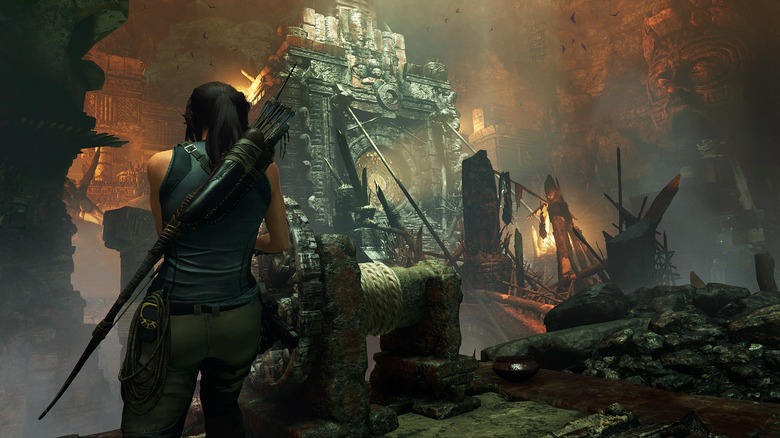 Interested in the latest Tomb Raider game but don't want commit with your cash? Good news: Shadow of the Tomb Raider now has a free trial available on Xbox One, PlayStation 4, and PC. And even better news: your progress carries over should you purchase the full game later.
Advertisement
The rebooted Tomb Raider series, it seems, can't catch a break. 2015's Rise of the Tomb Raider launched on the same day as mega-seller Fallout 4, which did it no favors. And Shadow of the Tomb Raider was already having its lunch eaten by Spider-Man before either game was released. It's rather unfortunate, as the reboot series is pretty great. And Shadow of the Tomb Raider in particular might be the best of the bunch. In fact, it's nominated in the "Best Action/Adventure Game" category at tonight's Game Awards, though it faces some pretty heavy hitters in Assassin's Creed: Odyssey, God of War, Spider-Man, and Red Dead Redemption 2.
Now that there's a trial, Shadow of the Tomb Raider might have a chance to rope some additional players in. The trial itself includes the first few levels of the game, though it's not explicitly stated how far those will take you. As we stated earlier, your progress will carry over should you get hooked and decide to splurge on the full release, so that's a nice touch. And if you happen to have an Xbox One, Shadow of the Tomb Raider is discounted as part of Microsoft's Game Awards sale, coming in at a very reasonable $30.
Advertisement
And there's really no better time to jump into the game. Shadow is in the second month of its season pass, which will add additional challenge tombs and story missions every month until the middle of next year. If you enjoy platforming and puzzle solving, the tombs in the reboot Tomb Raider series are a whole lot of fun. The whole game is, really. Do yourself a favor and at least check out the trial.
Shadow of the Tomb Raider released on Sept. 14, 2018.