Obsidian's New RPG, The Outer Worlds, Drops In 2019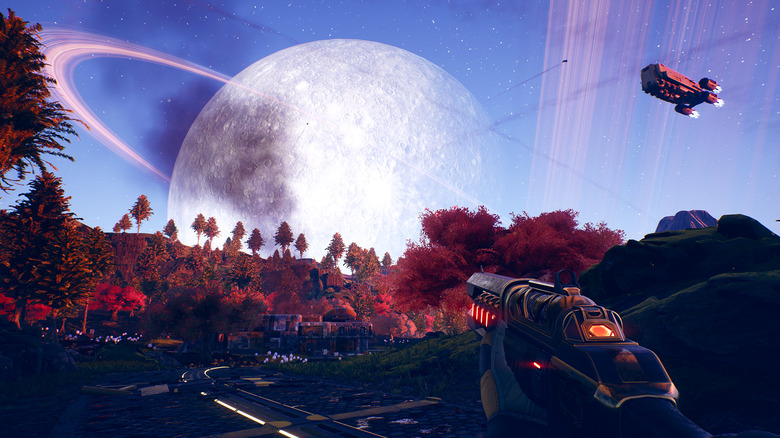 Tonight at the Game Awards, we got to learn about the latest project coming from the recently acquired Obsidian Entertainment. The studio is releasing a new sci-fi RPG called The Outer Worlds, and it's set to arrive sometime in 2019.
The trailer for the game definitely gave off Fallout vibes, which shouldn't be all that surprising. Obsidian Entertainment worked on the much-loved Fallout: New Vegas, and there might have been a few Fallout mentions in the trailer. Obsidian is definitely talking up the narrative aspects of the game, too, and it seems that there'll be just as much choice in what you do as those Bethesda RPGs and that one Fallout game that Obsidian worked on. What was that called again?
According to The Outer Worlds' Steam page, your actions in the game will matter. "You can be flawed, in a good way: New to The Outer Worlds is the idea of flaws," the description reads. "A compelling hero is made by the flaws they carry with them. While playing The Outer Worlds, the game tracks your experience to find what you aren't particularly good at."
And The Outer Worlds wouldn't be able to draw Fallout comparisons fully if the game didn't take place from the first-person perspective and have shooting mechanics. It does both, though it remains to be seen if The Outer Worlds will utilize a VATS-like system or go forward as a more traditional shooter with some RPG elements.
Now here's a very interesting fact about The Outer Worlds. Yes, Obsidian Entertainment is now owned by Microsoft. But The Outer Worlds is actually being published by Private Division, a publishing arm of Take-Two. So The Outer Worlds will not be an Xbox-exclusive title, and the trailer let the world know as much. If The Outer Worlds looks like something you'll want to play, you'll be able to pick it up on Xbox One, PlayStation 4, and Steam.
We'll let you know when we have more details on The Outer Worlds, such as a solid release date or a price point.