Nintendo Isn't Making Any More NES And SNES Classics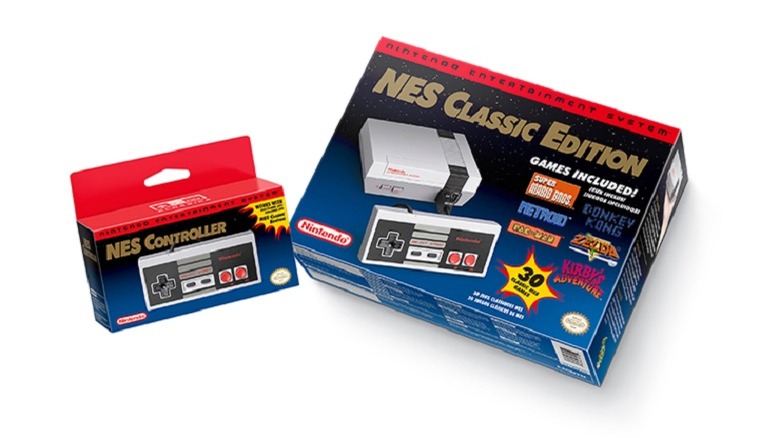 Here's some rather sad news coming from Nintendo of America. According to Reggie Fils-Aime, the company's president, both the NES Classic and SNES Classic will no longer be produced once supplies run out this holiday. Once the stock is gone, Nintendo is moving on.
"We've also been clear that, at least from an Americas perspective, these products are going to be available through the holiday season and once they sell out, they're gone," Fils-Ame said to The Hollywood Reporter (via Nintendo Life). "The way that consumers will be able to continue participating with our classic content is going to be through Nintendo Switch Online, and we just released three new games from the NES generation onto that platform."
While it is true that Nintendo is now making an assortment of NES games available via Nintendo Switch Online, the same can't be said yet for SNES titles, or games from any other Nintendo platform. And it seems that Nintendo has no desire at this time to make classic editions of those other consoles, either.
This means fans are going to have some tough decisions to make. Once the SNES Classic disappears, for instance, there will be no other legal way to play Star Fox 2. And though Nintendo Switch Online is quickly building up a solid NES library, there are still games from the NES Classic not available through that service, such as Punch-Out!! and Nintendo's red-headed Super Mario stepchild, Super Mario Bros. 2.
How do you continue to access Nintendo's retro hits going forward? You could always nab yourself a Wii U and hit up that system's Virtual Console store while it's still online. You could go the purist route and build up a collection of older systems and games.
Or you could try to secure yourself an NES Classic or SNES Classic before they sell out. Because they're the easiest ways to play the older Nintendo games everyone loves. And, in typical Nintendo fashion, the company is about to make playing them less easy.