Bungie Is Adding A Bunch Of Fixes To Destiny 2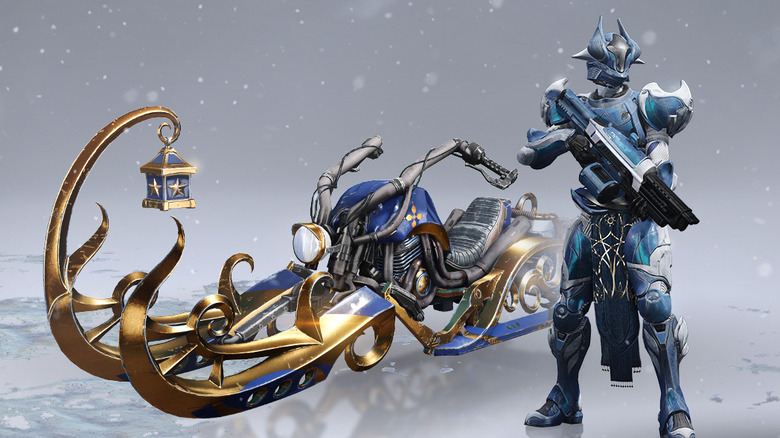 A new patch is coming for Destiny 2 next week — one that will address issues with player progression, missing quest rewards, higher-than-intended weapon damage numbers, and more.
The first major fix in Destiny 2's 2.1.3 patch has to do with the game's power level progression. Destiny 2's latest DLC, Black Armory, differs from past Destiny expansions in that it acts more as an extension of the endgame rather than a continuation of the game's narrative. That's great for players who've already reached power level 600, but for those who are further back, gaining power has been a chore. In 2.1.3, players under 600 will receive higher-level rewards in order to speed up the process of getting them to 600. From there, weapon and armor drops will drop with normal increases in power.
Advertisement
The patch also fixes a glitch with the corrupted ahamkara eggs in Destiny 2. Shooting all of the eggs in the Dreaming City should award the Harbinger's Echo sparrow. However, those who shot some of the eggs on other characters found that they were not given the sparrow. Bungie is claiming that the issue will be resolved by the patch, but the studio isn't offering any details as to how.
Finally, the last major fix in 2.1.3 has to do with the "Last Wish" raid's most sought-after weapon, One Thousand Voices. The weapon was apparently causing far more damage on PC than it should have for players running Destiny 2 at higher frame rates. According to Bungie, "functionality will match between all platforms" following the patch, meaning that One Thousand Voices on PC will be getting a substantial nerf. Console users with the weapon shouldn't notice any changes.
Advertisement
We're a few days into Destiny 2's Dawning event, which offers players a fun new sparrow to upgrade and runs until Jan. 1, 2019. That leaves you plenty of time to bake goods for all of your favorite vendors across the universe and obtain the game's new Avalanche heavy machine gun. And Mayhem Crucible is back as well, and will stick around for two weeks until Iron Banner arrives on Christmas Day, Dec. 25.
You can likely expect Destiny 2's next patch, 2.1.3, next Tuesday.