Sony Responds To Star Wars: KOTOR Remake Cancelation Rumors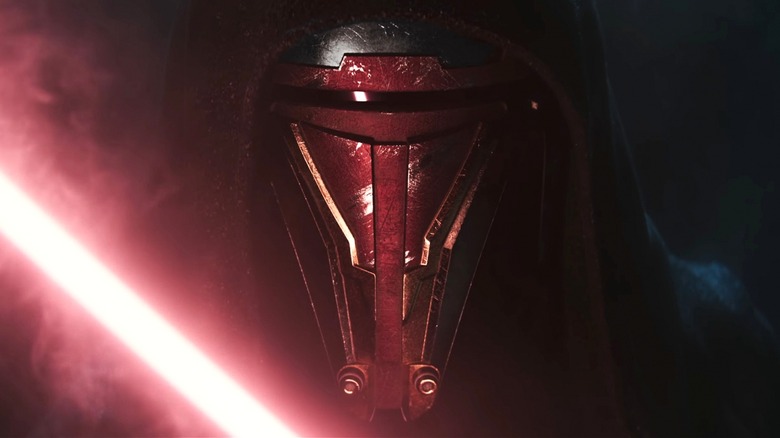 Lucasfilm Games
"Star Wars: Knights of the Old Republic" is frequently pointed to as being one the best "Star Wars" video games of all time. Originally released in 2003, the RPG still has a huge fanbase to this day, thanks to its in-depth morality system and complex storyline which allows players to choose the Light or Dark Side in a tale set 4,000 years before "A New Hope." Fans were ecstatic when a full-fledged remake of "KOTOR" was announced back in 2021, but now, those same fans are afraid that the planned revival may have been quietly shelved.
Advertisement
Since the remake's announcement, the companies involved in its development have been in a near-constant state of flux. In 2022, Bloomberg reported that the remake had been internally delayed due to disagreements between Sony, LucasFilm, and remake developer Aspyr. These quality control issues were allegedly so great that the project was handed over to Saber Interactive, essentially pausing the project until it could get back on track. Now, Sony has seemingly erased nearly every trace of the remake's original announcement trailer. As "Star Wars" fans dig deeper into these delistings, an unfortunate story seems to be taking shape. The only hope at this point is a new statement from Sony, which seems to raise more questions than answers.
Advertisement
Fans are concerned by disappearing ads for KOTOR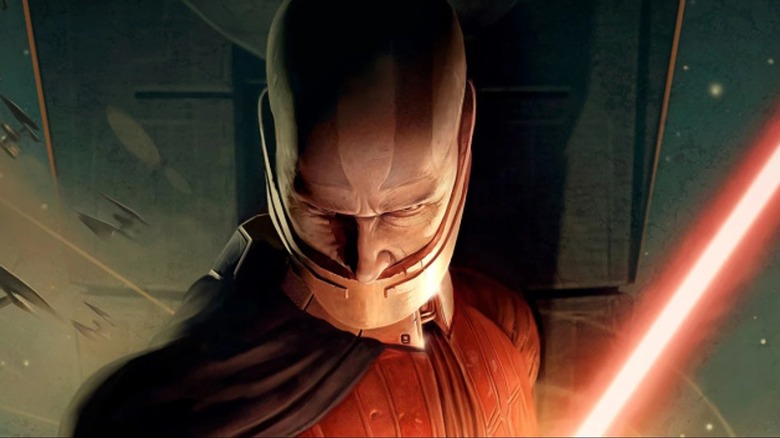 Electronic Arts
Over the last few days, gamers on X (formerly Twitter) and Reddit have been comparing their findings, and it seems that the "Knights of the Old Republic" announcement trailer and nearly every tweet referencing said trailer have been deleted or otherwise hidden by Sony.
Advertisement
The prevailing theory seems to be that the "Knights of the Old Republic" remake has become an unfortunate casualty of corporate changes. Over the last few months, Embracer Group — the parent company behind Aspyr and Saber Interactive — have enacted a large number of layoffs as part of a company-wide restructure. Gamers are fairly certain that "KOTOR" has fallen by the wayside as a result, if not outright canceled.
However, things may not be as dire as they seem. After IGN reached out to Sony for a statement, the company said that the trailer was removed because "we delist assets with licensed music when the licenses expire." It's unclear if this means Sony no longer has the rights to use the "Star Wars" theme in advertising, but it's hard for fans to imagine how this could be, considering the company's continued partnership with LucasFilm. Despite this statement, fans remain concerned by the delisting and await further announcements.
Advertisement