Things Are Looking Dire For The Star Wars: KOTOR Remake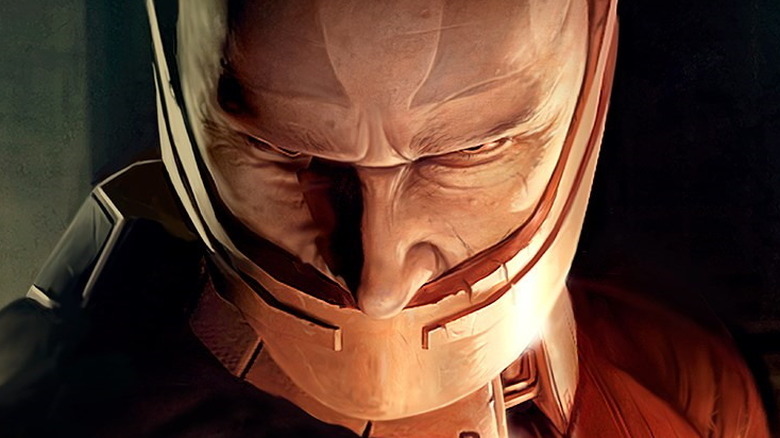 LucasArts, Aspyr, Disney, Lucasfilm
There are few franchises out there as celebrated and beloved as "Star Wars." This is in large part due to its far-reaching influence on the sci-fi genre, as well as the many different kinds of entertainment mediums that it has been represented in. Among the best examples of the latter is "Star Wars: Knights of the Old Republic," a Bioware-developed RPG released in 2003. The critically acclaimed title featres a created Jedi character who battles with Darth Malak, a Sith Lord waging war on the Galactic Republic. 
Even close to two decades later, the original "KOTOR" is widely considered one of the best "Star Wars" video games of all time, prompting LucasFilm Games and Sony Interactive Entertainment to greenlight a remake in 2021. News of a remake for "Star Wars: Knights of the Old Republic" was met with near-universal excitement, with "Star Wars" fans and gamers alike eager to play a more modern version of the beloved classic. Unfortunately, while the game was originally slated to launch sometime in 2022, recent news regarding the development seems quite bleak.
KOTOR remake reportedly delayed indefinitely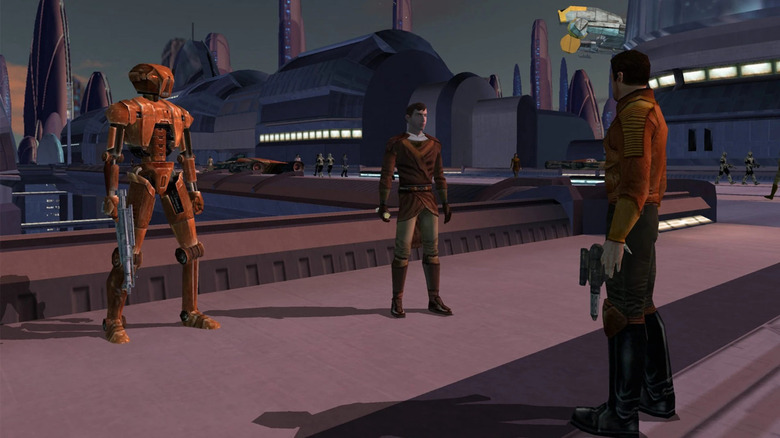 LucasArts, Aspyr, Disney, Lucasfilm
Unlike the original "KOTOR" titles, the "Star Wars: Knights of the Old Republic" remake isn't being developed by BioWare. Instead, LucasFilm Games has sourced the project to developer Aspyr, which previously handled the re-releases of other "Star Wars" titles such as "Jedi Knight 2: Jedi Outcast" and "Jedi Knight: Jedi Academy." Aspyr is working on "Star Wars: Knights of the Old Republic" in conjunction with Sony Interactive Entertainment (the remake will be a timed exclusive for the PlayStation 5). Unfortunately, things seem to have gone awry behind the scenes.
As reported by Bloomberg's Jason Schreier, Aspyr fired design director Brad Prince and art director Jason Minor at the start of July, taking the team behind surprise. Schreier's sources claimed that the firings occurred after an early build of the "KOTOR" remake shown to  failed to live up to the company's quality standards. The individuals also mentioned budget, resource, and timeline issues. The result? An indefinite delay. There are currently no plans to cancel the title, but Bloomberg stated that the developers saw 2025 as a more reasonable release window and that Saber Interactive — which joined production in May  — may take over the project entirely in the wake of this latest development. For the time being, the future of the "Knights of the Old Republic" remake remains up in the air.