Week 2 Of The PlayStation Network Sale Starts Today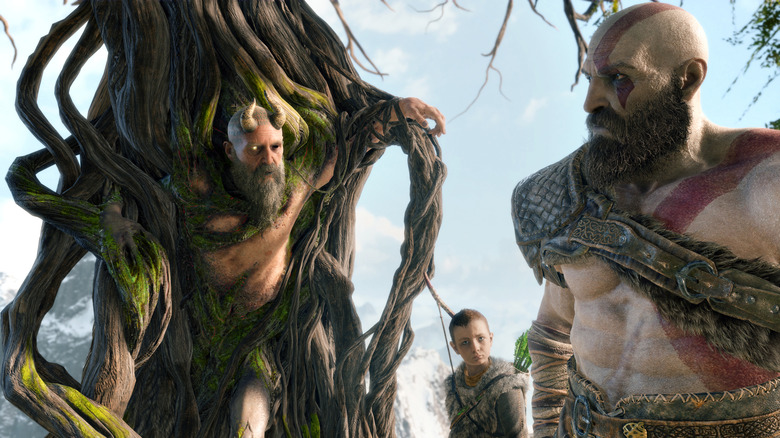 The PlayStation Network's holiday sale has entered its second week, and we have some good news for you. All of the previous deals in last week's sale still remain, and Sony has also added a bunch of brand new titles to the mix — including some of the PlayStation 4's hottest new games.
Advertisement
To start, Marvel's Spider-Man is now on sale. For a few pennies north of $40, you can experience what is arguably the best superhero game ever made. Insomniac Games absolutely crushed this Spider-Man sim, enabling you to step into Peter Parker's shoes and swing around New York City effortlessly. Sure, Spider-Man might have left the Game Awards without taking home any hardware. But this year's competition was stiff. In any other year, it would've been Spider-Man's night.
Next up, we have Assassin's Creed: Odyssey for $35. Odyssey really came out of nowhere and planted itself firmly in 2018's Game of the Year discussion. Most Assassin's Creed games are at least good. Few, however, have ever felt like truly elite entries, deserving of praise on the level of God of War or Red Dead Redemption 2. Assassin's Creed: Odyssey bucked that trend for the AC franchise this year, and we can't way to see where the series goes from here.
Advertisement
Finally, we have this year's Game of the Year, God of War. We're a little disappointed that the regular version of the game isn't on sale — you'll have to opt for the Digital Deluxe Edition at $35. (Update: the base version of God of War is now on sale, too — $28). But that package, which contains the game and a smattering of digital goodies, is still selling cheaper than the base game does normally. And honestly, even if you had to pay full price, it would still be worth it to experience God of War and understand what all the hype is about.
In just a few short weeks, the calendars will flip, the year will start anew, and we'll start looking out for the best games of 2019. Here's your chance to grab a few of this year's best at some pretty good prices.
All three of these discounts expire on Jan. 1, 2019.