Shadow Of The Tomb Raider Launches Second DLC Tomb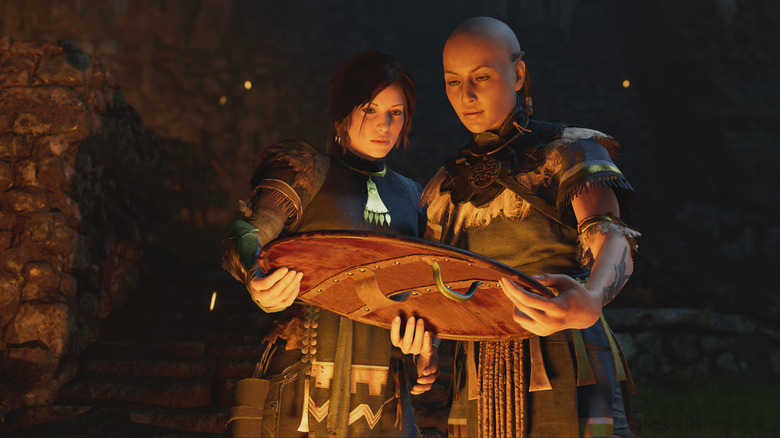 Those who can't get enough of the challenge tombs in Shadow of the Tomb Raider have another one available today. The Pillar (along with its Path of Huracan tomb) is now open to season pass holders and can also be purchased individually, according to US Gamer.
Advertisement
"Discover the truth behind the legend of the Maya apocalypse!" the Xbox Store page for The Pillar teases. "To reclaim an ancient treasure, Lara Croft must defy the treacherous storms of an all-new challenge tomb, all while fighting Trinity. The Pillar offers new customization options, with the Sinchi Chiqua Battle Dress, the Oathtaker's bow, and the Thousands Eyes skill, which allows Lara to use Survival Instincts when moving through tree canopies or concealment walls."
The addition of the Sinchi Chiqua Battle Dress and the Oathtaker's Bow are particularly exciting. US Gamer reports that the dress gives Lara added damage resistance against projectiles, and the bow is able to deal more damage to armored foes.
Advertisement
The challenge tomb included in The Pillar DLC, Path of Huracan, also looks like a blast. A trailer for the tomb shows Lara doing her thing — solving puzzles and platforming. But there's also a fair amount of combat shown, as well. It's unclear if these combat situations are a part of the tomb or take place in missions prior to the tomb being discovered.
If you own Shadow of the Tomb Raider and don't have the season pass, you can purchase The Pillar on its own for $4.99. However, there's nothing stopping you from picking up the entire season pass now for $29.99. Not only will it save you a bit of money by packaging all of the tombs and optional missions together, but season pass holders will get a challenge tomb and mission pack that isn't available to everyone else.
Shadow of the Tomb Raider released on Sept. 14, 2018.