Microsoft Announces Games With Gold For January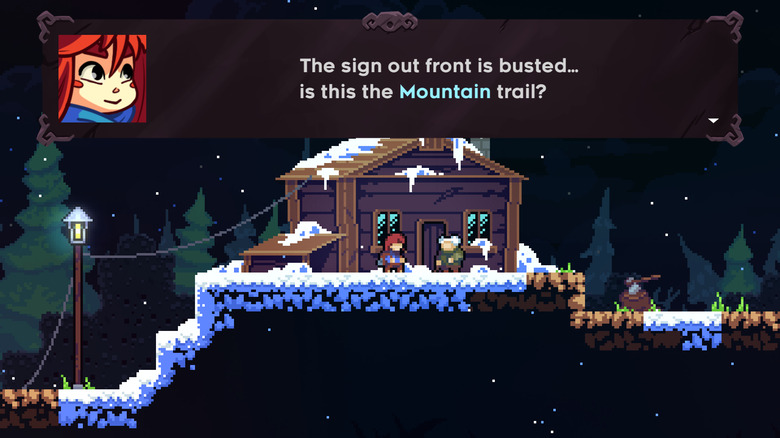 Xbox Live subscribers aren't far from getting some brand new Games with Gold titles for January, and now we know what they are. Microsoft has announced what's coming to Games with Gold in January 2019, starting things off with a bang by offering one of 2018's best games.
Celeste took the gaming world by storm when it launched early last January, melding an incredible platformer with a truly moving narrative. You might know the small indie outfit behind the game, Matt Makes Games, from its previous hit: TowerFall. Celeste takes a tiny bit of what made TowerFall great and expands on it dramatically, giving players fun but challenging levels, a smattering of secrets, and one of the best stories the genre has ever seen. It won Best Independent Game at the 2018 Game Awards, and was nominated for Game of the Year. If that doesn't sell you, we don't know what will. You'll be able to pick Celeste up right away when the new year starts on Jan. 1.
How do you feel about rally racing? If you prefer to leave the asphalt behind sometimes and kick up dust elsewhere, you'll definitely find WRC 6 FIA World Rally Championship to your liking. Long name aside, WRC 6 is a more than serviceable racer that received a 7.1 out of 10 from IGN, with the review saying "it feels good to play thanks to a wide selection of tight-quarters race tracks, and decent handling." You can nab this title for your Xbox One on Jan. 16.
Have you wrapped up Shadow of the Tomb Raider? Could you use a little more Lara Croft in your life? Lara Croft: Guardian of Light released for the Xbox 360 back in 2010, kicking off the Lara Croft spin-off series and giving Tomb Raider fans a new way to play as their favorite archaeologist. GameSpot felt that Guardian of Light was worthy of an 8.5 out of 10, calling the game a "rewarding, replayable arcade adventure." You can pick this one up pretty quickly, too — it'll be ready on Jan. 1.
And finally, Microsoft is rounding out January's Games with Gold lineup with an oldie but goodie. Far Cry 2 is over a decade old at this point, but it paved the way for the more recent Far Cry games we've seen in the past few years. Far Cry 2 features the open-ended story and sandbox gameplay the series is now known for, giving players a slew of weapons to choose from as they move through African jungles in search of a prolific arms dealer. IGN called Far Cry 2 "one of the most complete overall gaming packages of the year, as well as one of the most ambitious," scoring it an 8.9 out of 10. Far Cry 2 will be yours to download on Jan. 16.
And that's it! Sony will likely announce its PlayStation Plus lineup sometime in the very near future, as well. We'll be back with that when we have the goods. Until then, stay tuned.