The PlayStation Classic Is Already Getting Discounted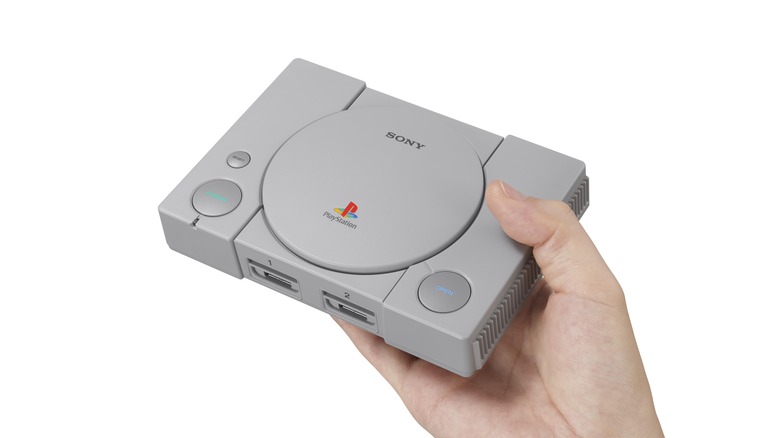 Do you have an itch to play some of the original PlayStation's best games, but only some of them and not all of them? The PlayStation Classic is discounted pretty much anywhere you can find it, whether it be Amazon, Walmart, Best Buy, or GameStop.
Advertisement
You can now find Sony's spin on the retro mini-console craze for $59.99 — which is $40 off of the system's retail price.
If Fallout 76 hadn't launched immediately into a tailspin upon its release, one could argue that the PlayStation Classic would've been the holiday season's most disappointing release. The list of games on the Classic certainly has some no brainers on it, including must-haves like Final Fantasy VII, Resident Evil: Director's Cut, Metal Gear Solid, and Syphon Filter. But there are some real head-scratching choices, as well. Was Tom Clancy's Rainbow Six really a groundbreaking PlayStation title? Did the first Grand Theft Auto deserve a spot over something like Spyro or Tomb Raider?
Advertisement
Sony also caught a lot of flack for the emulation quality on the PlayStation Classic. It's not like Sony doesn't know how to do emulation, mind you. You can jump on your PlayStation 4 right now and download a bunch of PlayStation 2 games. If you have a PlayStation Vita, that portable is more than capable of playing original PlayStation titles. For whatever reason, though, Sony grabbed a mish-mash of PlayStation games from varying world regions. So if you jump in for a match of Tekken 3, you'll find that the PlayStation Classic actually uses the PAL version of the game running at a slower 50Hz.
Tekken 3, which definitely got a U.S. release in the NTSC format, is a PAL game on the American PlayStation Classic, which means it runs slower and doesn't feel the same. The decision is baffling, and when you combine that decision with all of the other ones Sony made with the PlayStation Classic (weird game choices, no analog sticks or rumble), you can see why even the Sony faithful haven't taken to it.
It's unclear how long the PlayStation Classic will stay at its discounted price. It could just be a drop for the holidays. But we wouldn't be all that shocked if this piece of Sony hardware goes the way of the PlayStation TV in the very near future.
Advertisement