SOMA Is A Free Download Over At GOG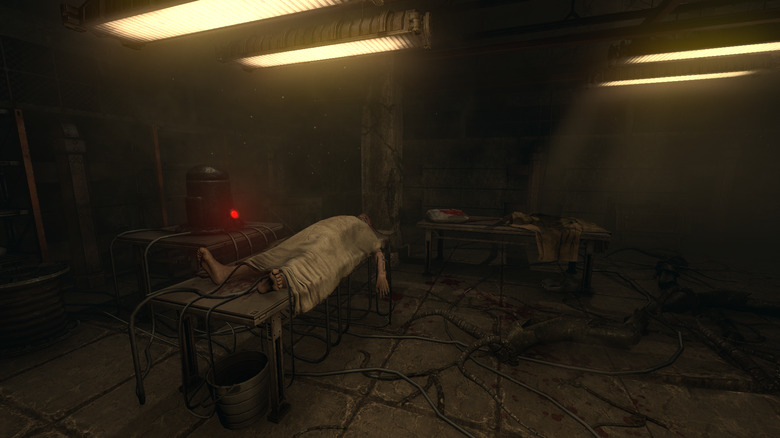 'Tis the season for free games, apparently. We told you earlier that the Epic Games Store is giving away Super Meat Boy earlier. Now it seems GOG, another game store, is giving away the very-terrifying SOMA.
Advertisement
Best part? GOG is all about DRM-free content. So you can download SOMA without having to use yet another proprietary launcher. Amen.
SOMA launched back in 2015 for PC and PlayStation 4, and arrived on the Xbox One in December of last year. It's described as a sci-fi horror game that, like the first two BioShock titles, takes place in an underwater locale. And GameSpot called it "a sophisticated and thoughtful game, with some grand, exciting, and frankly strange ideas, that proves a welcome sign of maturation for developer Frictional Games." 
On top of that, we included SOMA on our list of the greatest horror games of all time, putting it up there with the likes of Resident Evil and P.T. So it's definitely something that's worth checking out for the amazing low price of free, especially if you get your kicks from being scared.
Advertisement
And by the way, if SOMA sounds like something we've talked about recently, there's a good reason for that — it's currently one of the PlayStation Plus games for the month of December. So if you own a PlayStation 4 and subscribe to PlayStation Plus, you can also grab a copy of SOMA on that platform until Jan. 1.
At press time, SOMA will be available as a free GOG download for approximately 38 more hours. So if you have any intention of downloading and playing this game in the future, you should head on over to the GOG website and claim the game. You don't have to download it right away, but claiming it will at least add the game to your account.
And while you're over on GOG, check out the site's Winter Sale. There are some deals to be had on games both old and new.