Did Razer Reveal More Keyboard & Mouse Games For Xbox?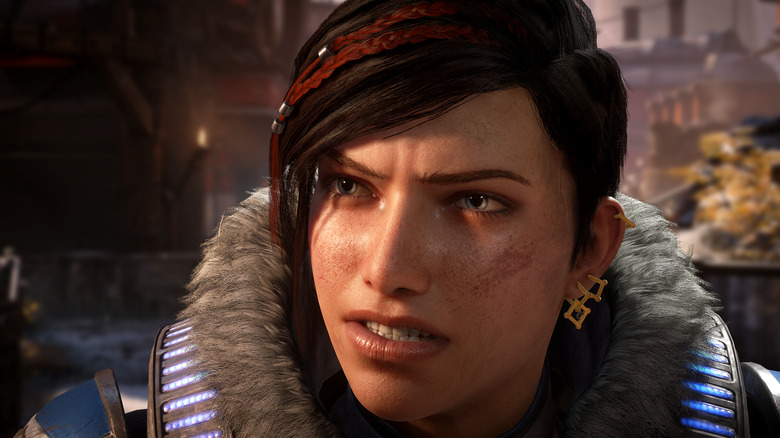 Don't look now, but Razer might have had an "oops" moment by prematurely announcing keyboard and mouse support for some additional Xbox One titles.
According to Ars Technica, Razer has been dishing out press materials for its Turret keyboard and mouse bundle at CES 2019. But somewhere along the way, the company either mistakenly forgot to remove several Xbox One games from the list of supported titles, or added them to the list accidentally.
Advertisement
Here's what the company intended to have on the list originally: Gears 5 and Roblox. Those shouldn't come as too much of a surprise. It's what the company removed from a revised press release, though, that is far more interesting.
Gears Tactics, for example. That's a game that, up to this point, has only been announced for PC. We know some fans weren't too happy about a non-Xbox platform getting an exclusive Gears game, especially since Microsoft no longer develops Xbox One exclusives. It makes sense for Gears Tactics to come to Xbox One now that keyboard and mouse support is here and ready to go, but it stands to reason Microsoft might've wanted to sit on that announcement for a little bit.
Advertisement
Another major title that Razer removed from its press materials is PlayerUnknown's Battlegrounds. You can understand why this would be a huge deal for Xbox One owners. Keyboard and mouse support would open the game up to cross-play with PC players, and give the game's player base a huge boost as a result.
The Sims 4 is another game that simply makes sense for mouse and keyboard support. The series was born on PC, and many die-hard Sims players simply won't fuss with the games on any other platform. If keyboard and mouse support comes to The Sims 4, that is big news.
And finally, Sea of Thieves. The game is already on PC and plays well with keyboard and mouse there. Again, this is another instance where keyboard and mouse support on the Xbox One feels like a shoe-in.
So what's to blame for the screw-up? Razer told Ars Technica the games that were on the list before being removed were either "erroneously communicated" or "were done so in advance of the game developer's preferred timing." We're not sure which excuse applies to which game, but don't be shocked if you see all of them show up with keyboard and mouse support somewhere down the line.