Nintendo Switch Online Adds Two NES Games For January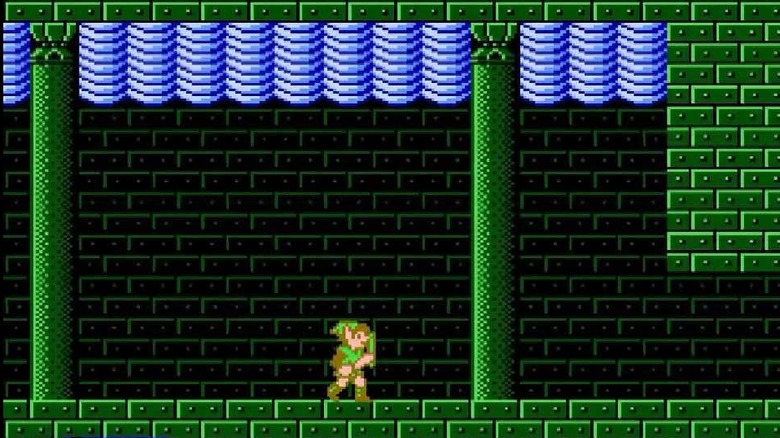 The NES library for Nintendo Switch Online is growing by a few more games this month. Nintendo announced the new titles on its Twitter account, with Zelda 2: The Adventure of Link leading the way along with Blaster Master.
Sadly, those two titles are it for pretty much everyone in most of the world. Switch owners in Japan, however, actually get a third game: Joy Mech Fight.
The addition of Zelda 2: The Adventure of Link will undoubtedly be great news for most old-school Nintendo fans. The game originally released in 1987 and sometimes gets a bad rap when compared to the original Legend of Zelda and the many other Zelda games that followed it. The good news is, it's very much worth playing. IGN reviewed the game back when it released on the Wii's Virtual Console in 2007, calling it "a great game" and "a spectacular, underappreciated value."
Blaster Master is another NES game that many feel has stood the test of time. This one first dropped onto the NES in 1988, and you can thank your lucky stars that it took on a more Western name. It used to be called Chô Wakusei Senki Metafight, and that doesn't quite roll off the tongue the way Blaster Master does. Nintendo Life called Blaster Master "one of the true gems to come out of the 8-bit era of gaming." It's tough, but in that addicting, rewarding kind of way.
You really have nothing to lose by checking these out. If you're paying the $20 a year for Nintendo Switch Online — a service that is one-third the cost of PlayStation Plus and Xbox Live Gold but one-tenth as useful — they're available to you at no additional charge. Plus, Nintendo sells some really nice controllers for the Switch that give you the authentic Nintendo Entertainment System experience.
Now where is Super Mario Bros. 2?