The Walking Dead: The Final Season Episode 3 Out Today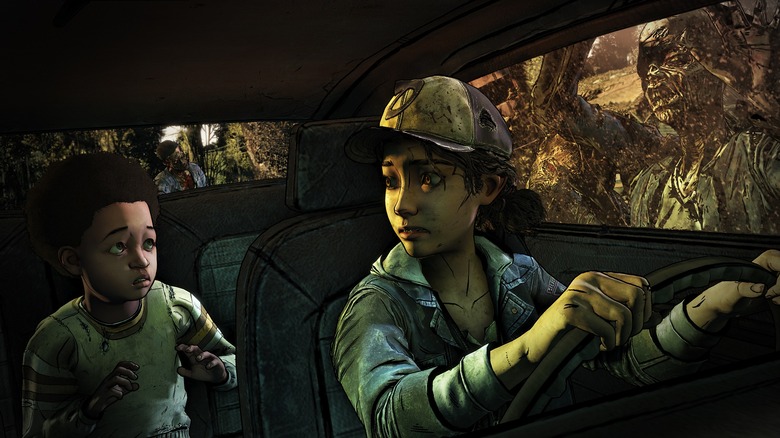 The Walking Dead: The Final Season is still trucking on. According to Nintendo Life, Episode 3 of the last Walking Dead season is out today, continuing a story many thought might not have a future just a few short months ago.
It was only last September that employees at Telltale Games were unceremoniously ushered out the door, leaving The Walking Dead's swan song season in serious doubt. Fortunately, Walking Dead creator Robert Kirkman took control of the project, bringing it under the umbrella of his own entertainment company, Skybound. Kirkman brought many former Telltale staffers on to complete The Final Season, stating, "We can't lose Andrew Lincoln and Clementine in the same year."
Now the hard work of Skybound and those ex-Telltale developers has born fruit, perhaps faster than anyone anticipated.
And there's even more good news for The Walking Dead: The Final Season. Push Square is reporting that Episode 4 of the last season already has a release date. Players can expect to jump into Episode 4, titled "Take Us Back," on March 26. Because The Walking Dead: The Final Season is planned to wrap after a four-episode run, Episode 4 will essentially be a goodbye to Clementine and to The Walking Dead adventure game series as a whole.
Given your feelings on the series, perhaps that last part is bad news.
The Walking Dead games — at least, those started under Telltale — have seen their share of ups and downs since the first season arrived back in 2012. That particular entry was beloved by many, as were a few of the follow-up seasons. Some of the Walking Dead spin-off entries, however, were hit or miss in the eyes of critics.
Still, it'll be sad to see The Walking Dead series come to an end.