Shadow Of The Tomb Raider's Next DLC Arrives Soon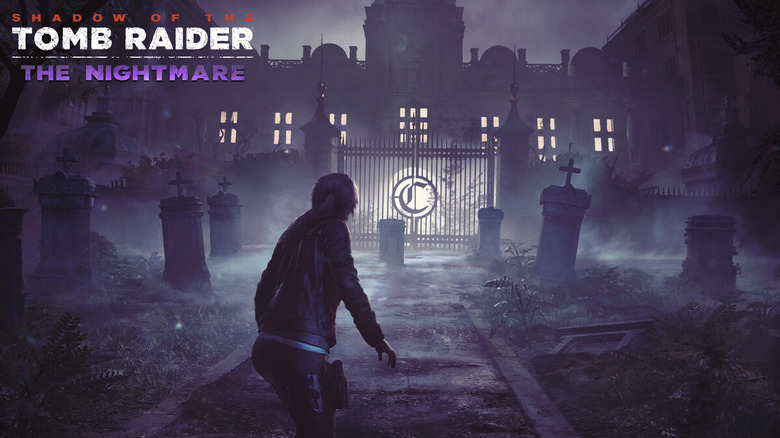 Shadow of The Tomb Raider is getting yet another content drop soon, according to Gamasutra. The website published a press release from Square Enix today, which states that Shadow's Nightmare DLC will be ready to go on Jan. 22.
"Journey through Lara's past in The Nightmare, as she faces off against familiar enemies and fallen friends," the release says. "In order to obtain a powerful and mysterious weapon, Lara Croft must face the music in a brand-new challenge tomb, battle foes who look like but are not like any she's ever faced, and confront the deadliest enemy of all: herself."
The Nightmare is the third DLC released so far for Shadow of the Tomb Raider, following November's Forge and December's Pillar. And according to Square Enix's post-release roadmap for the game (which is a month behind, since the DLCs started a month late), The Nightmare should be followed by additional content drops in February, March, April, and May.
For what it's worth, Shadow of the Tomb Raider's unique approach to DLC has been rather refreshing. It's given players a reason to dive back into the game each month by adding new story missions, new collectibles, and at least one additional challenge tomb each. The challenge tombs are some of the best content in any of the Tomb Raider reboot games, so to see seven of them — eight for season pass holders — added on after the game's release is a welcome sight.
Especially since this might be the last Tomb Raider game we get for a while. Indications are that Shadow of the Tomb Raider hasn't performed all that well, and it wouldn't be tough to imagine Square Enix putting the series on ice. That outcome would be a shame, as Shadow of the Tomb Raider is a much better game than it's gotten credit for. But judging by how quickly the game became discounted during the holiday season, not a lot of players took to it.
In any case, we'll be looking forward to the rest of the DLC packs coming to Shadow of the Tomb Raider in the months ahead, starting with The Nightmare on Jan. 22.