Resident Evil 2 Is Adding A New Mode After Launch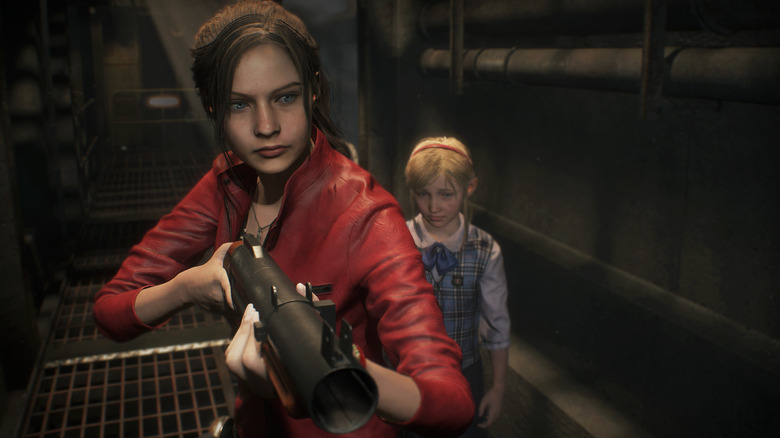 Those who complete the campaign of the Resident Evil 2 remake will apparently have more to play. According to Push Square, a new mode called The Ghost Survivors will hit RE2 sometime after the game's launch, which is this Friday, Jan. 25.
What is The Ghost Survivors exactly? Capcom revealed the mode during a live stream for Resident Evil 2's launch, and didn't provide much information outside of a name and a few sparse details. Push Square reports that the mode will feature "randomised elements," and will include a roster of playable characters and a system that converts points to various upgrades. Without knowing much about it, it sounds like The Ghost Survivors could be something akin to Call of Duty's Zombies mode, or perhaps a Gears-esque horde mode with upgrades that can help you progress to later stages.
And unfortunately, outside of a name, some breadcrumbs of info, and some speculation, that's all we have on The Ghost Survivors. We don't even have a date for when the free mode will come to Resident Evil 2, though it's possible we could hear more about it once the excitement dies down after launch.
If you're looking forward to the Resident Evil 2 remake, by the way, the review embargo expired earlier today. So far, everything looks pretty positive. IGN said that "Capcom did a fantastic job of resurrecting all the best parts of the classic Resident Evil 2 and making them look, sound, and play like a 2019 game." And GameSpot had particularly high praise for the game, stating that "Resident Evil 2 is not only a stellar remake of the original, but it's also simply a strong horror game that delivers anxiety-inducing and grotesque situations, topping some of the series' finest entries."
It sounds like there's a lot to look forward to when RE2 hits this Friday, just in time for the weekend. And knowing that Capcom has more content planned for the game in the future is really, really good news.