Here Are Xbox Live's Games With Gold For February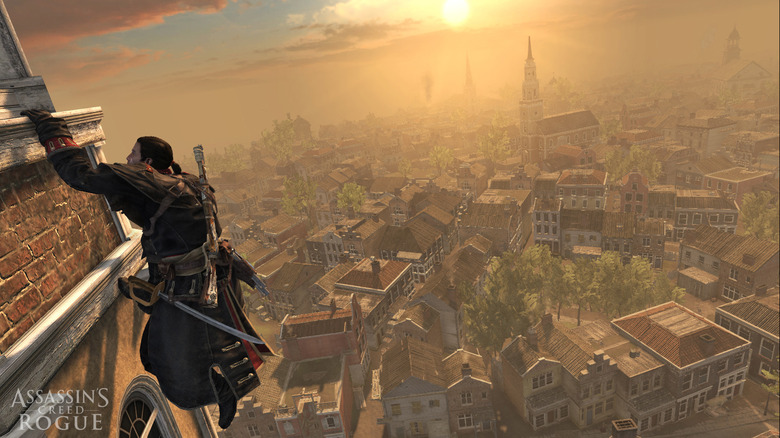 We're nearing the start of another month, so you know what that means — more Xbox Live Games with Gold titles from Microsoft. In February, Xbox Live Gold subscribers can look forward to the following titles: Bloodstained: Curse of the Moon, Assassin's Creed: Rogue, Super Bomberman R, and Star Wars: Jedi Knight — Jedi Academy.
Advertisement
Bloodstained: Curse of the Moon will be the first Xbox One title available next month, and though it's not a big name, it's apparently pretty good. According to IGN, "Bloodstained: Curse of the Moon is a Castlevania 3 homage that plays dangerously close to its source material, but introduces interesting ideas that make it highly replayable." You'll be able to download this one first thing on Feb. 1.
Also on the first of February, Xbox 360 title Assassin's Creed: Rogue will go live in Games with Gold. Believe it or not, this game released for the Xbox 360 the same year as Assassin's Creed: Unity released for the Xbox One. Ubisoft was in the midst of straddling two console generations, and rather than port one game to both, the company instead created two different Assassin's Creed games. Eurogamer said, "If you remember Black Flag fondly and fancy a bit more of that, this is actually pretty great."
Advertisement
On Feb. 16, Super Bomberman R will drop onto the Xbox One for Games with Gold. This entry in the Bomberman series started out as a Nintendo Switch title before making its way to other platforms — unfortunately not to so-so reviews. IGN called it "impressive in some areas and disappointing in others," as well as, "too pricey." We'll assume that free is an okay price this time around, but you might want to temper your expectations for the game itself.
And finally, here's a real oldie — like 2003 old. Star Wars: Jedi Knight — Jedi Academy for the original Xbox will hit Games with Gold on Feb. 16. As tempted as you might be to look to the past with rose-colored glasses, keep in mind that this one is going to look a little dated. On the plus side, though — it's a Star Wars game you'll be able to play without EA stepping in to cancel it. GameSpot called it "highly recommendable," and though that's the voice of 2003 talking, this one still might be worth checking out.
As of now, you have a few short days left to grab what's left of January's lineup. WRC 6 for Xbox One and Far Cry 2 for Xbox 360 will stay free until Feb. 1, so if you haven't downloaded them yet, get on it.
Advertisement
We'll be sure to let you know when Sony announces its February freebies for PlayStation Plus.