Nintendo Finally Confirms The Movie Fans Have Hoped For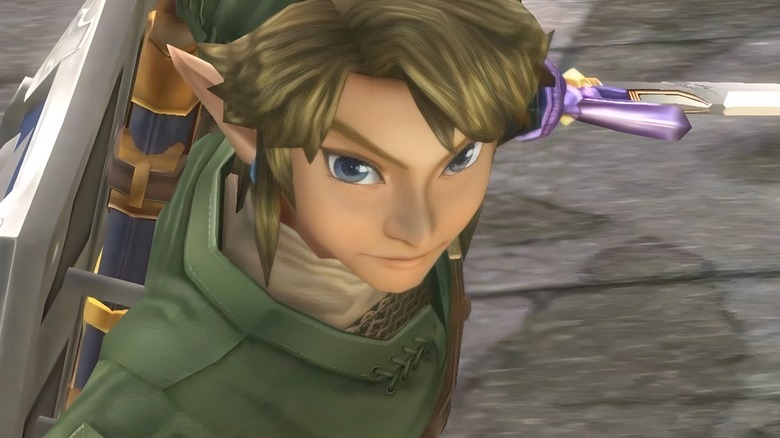 Nintendo
Following the success of this year's "Super Mario Bros. Movie," it seemed like only a matter of time before Nintendo announced the next big adaptation of one of its franchises. Fans have held out hope for "The Legend of Zelda" to be the next game to get the big budget film treatment, and their prayers were officially answered today. Not only have Nintendo and Sony announced the development of a "Legend of Zelda" movie, but it's going to be in a very different format from the record-smashing "Super Mario Bros. Movie." Get ready for "Zelda" in live action.
Advertisement
Directed by "The Maze Runner" helmer Wes Ball, it's already sounding like this "Zelda" movie is a real labor of love. Producing the film together are franchise creator Shigeru Miyamoto and Avi Arad, formerly the chief creative officer of Marvel Entertainment. In a statement announcing the production of the film, Miyamoto explained, "I have been working on the live-action film of The Legend of Zelda for many years now with Avi Arad-san, who has produced many mega hit films." Miyamoto hinted that the film is still a ways off, so there's no word at this time on specific plot details or casting. Needless to say, this will be one Hyrulian adventure to keep an eye on.
I have asked Avi-san to produce this film with me, and we have now officially started the development of the film with Nintendo itself heavily involved in the production. It will take time until its completion, but I hope you look forward to seeing it. [2]https://t.co/2H9lzzS5Pv

— 任天堂株式会社 (@Nintendo) November 7, 2023
Advertisement
The news has already been received by fans with a mixture of excitement and trepidation. A "Legend of Zelda" movie seemed like a forgone conclusion after "The Super Mario Bros. Movie" opened, but some had feared that Nintendo would push for a production with a similar style and tone. A live-action adaptation carries its own set of challenges, but hardcore fans of the franchise seem happy to know that Miyamoto is helping to steer the ship.