Hitman Headlines PlayStation Plus's February Lineup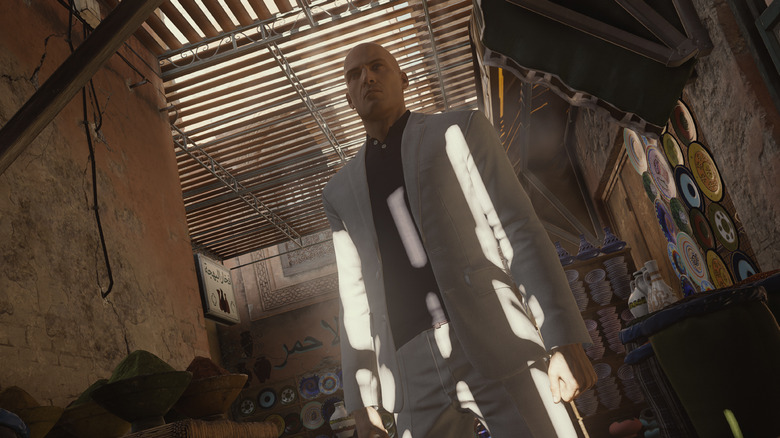 Hey PlayStation fans — you're just a few days away from downloading some new games, courtesy of PlayStation Plus. According to VG247, Sony has announced February's PlayStation Plus titles, which means you can look forward to grabbing Hitman (PS4), For Honor (PS4), Divekick (PS3, PS Vita), Metal Gear Solid 4: Guns of the Patriots (PS3), Gunhouse (PS4, PS Vita), and Rogue Aces (PS4, PS Vita).
Advertisement
Before we get into the games, there are two news items of note.
The first is that PlayStation Plus has apparently increased the amount of cloud save storage available to subscribers. The previous and rather scant cap of 10 GB has been pumped up quite a bit, now sitting at 100 GB. For those with a lot of save files — especially the ones with some heft to them — this is welcome news, as you'll no longer experience sync issues if you're pushing up against the limit.
The second is that February is the last month you'll get PlayStation 3 and PlayStation Vita titles from PlayStation Plus. Yes, one could argue that Sony has been trying to kill the Vita for years. But this move might finally serve as the stake in the heart. For all of its issues, the Vita was a fine handheld with some pretty awesome games. We'll miss you, Vita.
Advertisement
Now, let's talk about Hitman and For Honor.
Hitman is a pretty good get as far as PlayStation Plus is concerned. The big knock on the title — its episodic nature — is now a non-factor. So you may be downloading the base game and a few DLCs, but they'll all weave together without a break in the action. No cliffhangers. No waiting. The game itself is typical Hitman fare, as well. So if you enjoy costumes and killing, you won't be disappointed with what Hitman has to offer.
And how about For Honor? It seems that Ubisoft's multiplayer games are unkillable. For Honor didn't launch with a whole lot of buzz, but as Ubisoft has done with so many games before, the company plugged away and made improvements over time. For Honor now has a healthy audience and receives updates on a pretty regular basis, so those who want to trade their guns in for some sword-and-axe melee combat now have a place to call home.
You can grab these two titles, along with Divekick, Metal Gear Solid 4: Guns of the Patriots, Gunhouse, and Rogue Aces when the next round of PlayStation Plus games goes live next month.