Homelander Fans Are In An Uproar Over Mortal Kombat 1 DLC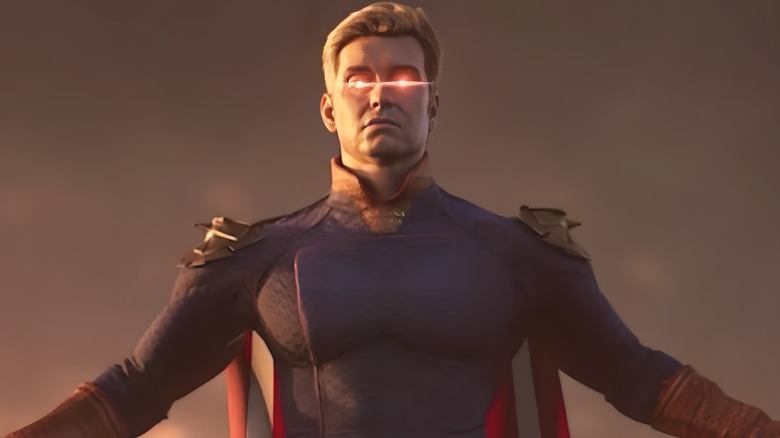 Warner Bros. Games
The reception to "Mortal Kombat 1," NetherRealm Studio's soft reboot of its long-running fighting game series, has been decidedly mixed. While some fans have loved the big swings taken with the game's plot and its massive roster of fighters, others have been frustrated by buggy ports, missing content, and annoying microtransactions. The latest issue to stain the game's reputation is a future part of the game's first character-centric DLC, Kombat Pack 1. In addition to some classic Kombatants joining the fray, the DLC also contains some wild new guest characters: Omni-Man from "Invincible," DC Comics' Peacemaker, and Homelander from "The Boys" and "Gen V." Unfortunately for fans of Amazon's supes-gone-bad shows, it seems Homelander will not be voiced by Antony Starr, the actor who brings the smarmy villain to life in the show. 
Advertisement
The sad news was revealed via the actor's Instagram page, as user @vaguelyokay commented on a behind-the-scenes photo from "Gen V" to ask, "Are you voicing Homelander in 'Mortal Kombat 1?'" Starr replied with a simple, "Nope," seemingly shutting the door to further discussion. Fans on Instagram were quick to voice their displeasure with the news, a feeling that has been reflected in further posts on social media. 
The Boys fans react to MK1's Starr-less Homelander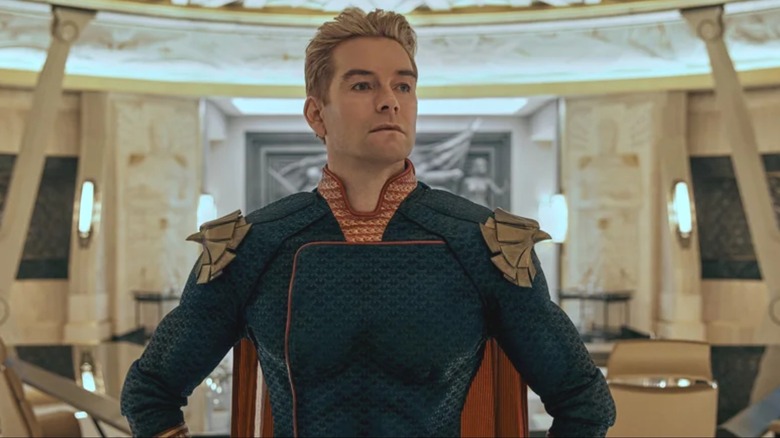 The decision to use Starr's likeness but not his voice has been seen as a strange one by fans, especially since J.K. Simmons and John Cena are both reprising their roles as Omni-Man and Peacemaker, respectively. Not only that, but the fact that Starr previously voiced his character in "Call of Duty: Warzone" makes this feel like even more of a missed opportunity for some gamers.
Advertisement
One gamer, who was previously looking forward to playing as Homelander, called this move one of the "top 5 quickest vibe killer[s] of all time." Another called Starr's Instagram response "the most devastating one-word answer in human history." Some fans have gone so far as to say that NetherRealm shouldn't have even bothered using the character if the plan had always been to do it without Antony Starr. Others are already prepared to have issues with whomever ends up voicing Homelander, with one fan noting that it felt weird to play as the Terminator in "Mortal Kombat 11" without Arnold Schwarzenegger's voice.
Fans haven't totally give up hope, though. Some still hope that Starr is just playing coy to tease fans, or he simply hasn't yet recorded his dialogue before the character's planned release in Spring 2024. Until Warner Bros. Games or Starr himself say otherwise, this exclusion is likely to remain a point of contention for "The Boys" diehards.
Advertisement