PUBG Creator Responds To Apex Legends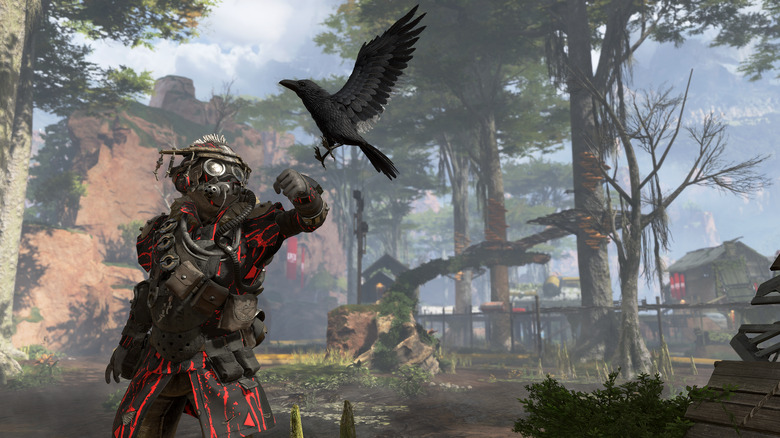 Battle royale shooter Apex Legends has been taking the world by storm since it launched this past Monday. And now the creator of PlayerUnknown's Battlegrounds — the game that made battle royale popular — has weighed in on Respawn Entertainment's new title.
Advertisement
"Really great job by the team @Respawn," wrote Brendan Greene, the PUBG creator who now serves as creative director at PUBG Corp. "A fantastic launch with a great new take on the battle royale game mode!"
Upon seeing Green's encouraging words, the Apex Legends Twitter account responded with kind words of its own.
"We stand on the shoulders of giants," the team behind the latest battle royale game said. "Thanks for paving the way!"
The props given out by Greene, and the Apex team's equally gracious response, are pretty important for several reasons. To start, it shows that Greene and the folks behind PlayerUnknown's Battlegrounds have accepted the fact that competitors in the battle royale genre will come and go. Back in 2017, PUBG Corp. actually filed a lawsuit against Fortnite, claiming that Epic's spin on battle royale was potentially "replicating the experience for which PUBG is known." That suit was later dropped in June of last year.
Advertisement
It also shows that, maybe, the teams behind the two titles have realized that — aside from sharing the last-player-standing objective of battle royale — both PlayerUnknown's Battlegrounds and Apex Legends are vastly different games. PlayerUnknown's Battlegrounds is more grounded in reality, and is about as close to a simulation shooter as you can get in the battle royale space. Apex Legends, on the other hand, leans more into the fantastical, with characters who have special abilities and more futuristic gear.
It's a welcome sight that PUBG Corp. and Respawn Entertainment are at peace with one other. Because PlayerUnknown's Battlegrounds, despite its challenge from Fortnite, has shown it has staying power. And Apex Legends, judging by the game's promising first few days, looks like it won't be going anywhere anytime soon.
The launch of Apex Legends has been nothing short of incredible since the game arrived on Monday, after being announced on a live stream and then released immediately afterward. According to The Verge, Apex Legends reached 10 million players in just three days — an insane stat for a free-to-play shooter that, as of last weekend, was a secret. To put things into perspective, Fortnite — the current king of the battle royale genre — didn't hit that 10 million player count until two weeks had passed.
Advertisement
Add that to the fact that there haven't been any real issues with Apex Legends, and you have what might be one of the most impressive multiplayer game rollouts in quite some time. Respawn Entertainment put out a highly polished product on day one, and that is very hard to do.
Apex Legends is a battle royale game that isn't really like anything currently on the market. It's best described as a marriage between Titanfall- or Call of Duty-esque shooting (Respawn was formed by former Call of Duty developers) and Overwatch's strategic, squad-focused gameplay. If you prefer first-person shooters to the third-person view employed by Fortnite, you'll feel far more at home in Apex Legends. And you'll especially feel more accustomed to the tight shooting mechanics.
The Overwatch elements of the game might take some getting used to, though, unless you've spent some time in that game. You aren't choosing a nameless, faceless character when you start up a new match. Instead, there are several pre-existing characters — called Legends — that come with their own unique personalities and ability sets. You play Apex Legends in a squad of three at all times, and a character can only be used one time in each squad. So you'll have to be mindful of the selections made by your squad mates, and you'll have to get acquainted with everything your character is capable of.
Advertisement
Otherwise, you'll likely get into the swing of Apex Legends fairly quickly, which could be why the game has taken off the way it has. There are other wrinkles you'll run into and become acquainted with, and you might have to endure a string of quick deaths and near-instant team eliminations to learn how others are playing. But Apex Legends is definitely worth checking out.
It's free. And if the creator of PUBG is singing its praises, it must be pretty good.