Pokimane In Hot Water Over 'Broke Boy' Comments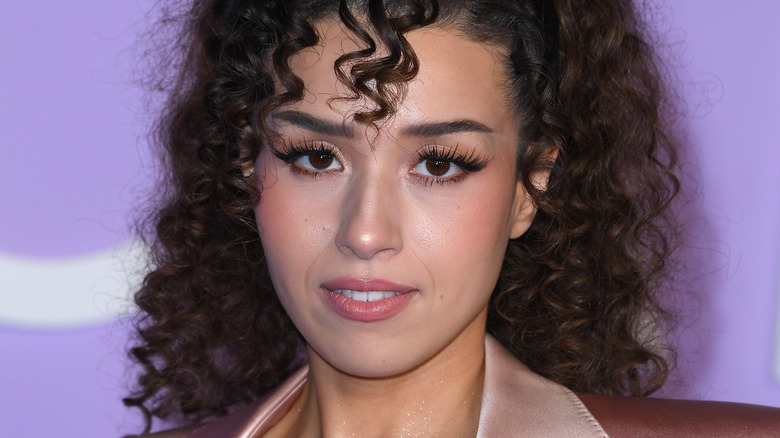 Steve Granitz/Getty Images
Streamer and influencer Imane "Pokimane" Anys has been raked over the coals by critics and longtime viewers alike over the last week. The backlash first broke out due to her pricey collaboration on a snack product, and then because of a joke that some have perceived as especially out of touch. Just last week, Pokimane revealed that she's been working with health-conscious food brand Myna Snacks to create a line of cookies, a venture that she called "the biggest announcement of [her] career." Though Poki seemed clearly elated to tell her fanbase about the new Midnight Mini Cookies, a number of onlookers immediately raised concerns about the authenticity of the product and the price tag attached to them.
Advertisement
A four-pack of Midnight Mini Cookies (meaning a pack containing 4 individual bags of cookies) costs $28. This was immediately seen as a premium cost by some, especially seeing how the other available price points are $56 for an eight-pack and $84 for a 12-pack. Pokimane addressed some of the misgivings fans have about Midnight Mini Cookies during a weekend stream, only to end up adding more fuel to the fire when a viewer tried to take her to task for the pricing of the product. Pokimane shut them down pretty swiftly, remarking, "It makes my brain go 'boom' when people are like, 'Oh my god, $28 for cookies?' It's four bags. That's ... $7 a bag. I know, I know math is hard when you're an idiot, but like, if you're a broke boy, just say so." As one might expect, this comment did not go over well with Poki's audience.
Advertisement
Pokimane responds to the criticism for the price of her cookies. ‼️

"If you're a broke boy just say so" pic.twitter.com/NJIcnGO3HL

— DramaAlert (@DramaAlert) November 19, 2023
Pokimane responds to 'broke boy' backlash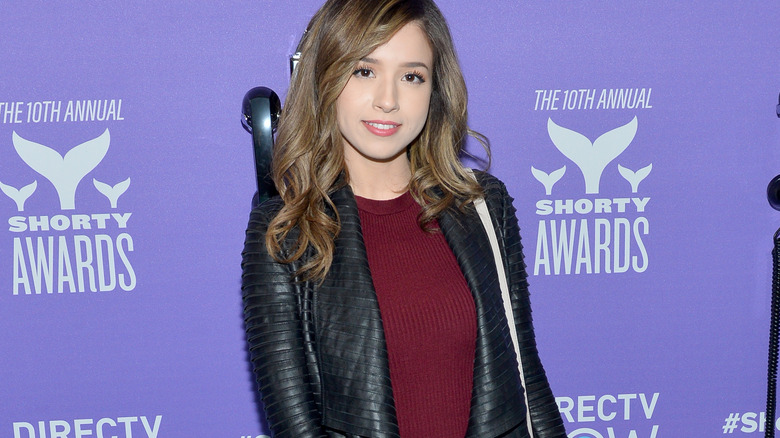 Noam Galai/Getty Images
The backlash against Pokimane's "broke boys" comment was swift, and not just from viewers with hurt feelings. Other YouTubers weighed in on the controversy as well. In a reaction video, MoistCr1TiKal expressed astonishment over the sound bite: "I had to take a couple of steps back to process that she would just say that publicly." He also argued that Pokimane should remember that she built her own fortune through her devoted subscribers, and that she should be careful not to drive them away. Meanwhile, fellow YouTuber Justin Whang simply responded with a meme about the cost of Pokimane's cookies.
Advertisement
TFW buying pokimane's 30 dollar cookies pic.twitter.com/izvpa0WoDm

— Justin Whang 🐙 (@JustinWhang) November 20, 2023
Some fans have argued that Pokimane's "broke boy" zinger was not only funny, but tame when compared to the kinds of smack talk they regularly hear in other chats and game lobbies. One X user wrote, "For the amount of hate that girl gets her clapping back [one time] isn't the ultimate sin." Others have continued to slam the streamer for being out of touch with her fans. Among these critics was pro football player Chase DeMoor, who pointed out that many of her fans likely work difficult jobs to make a living. He added, "There are better ways to word this, this is damaging not only to you but those who are in business with you and this cookie."
Advertisement
Pokimane reposted DeMoor's response with an apology. "While what I said was 100% intended to be a joke, I see why it came off as insensitive and I apologize for that," Poki replied. She added that she would continue to look into alternative pricing with Myna Snacks, while also acknowledging that the sweet treat might be out of some folks' price range. Additionally, she pointed out that she'd only meant this roast to be directed at a single person in the chat, and not her entire viewership.
while what i said was 100% intended to be a joke, i see why it came off as insensitive and i apologize for that.

i also understand the current price of the cookies may be expensive for some, and promise we'll continue to consider pricing to keep myna as affordable as possible. https://t.co/u0HovPw2Za

— pokimane (@pokimanelol) November 20, 2023
Pokimane's cookies are under suspicion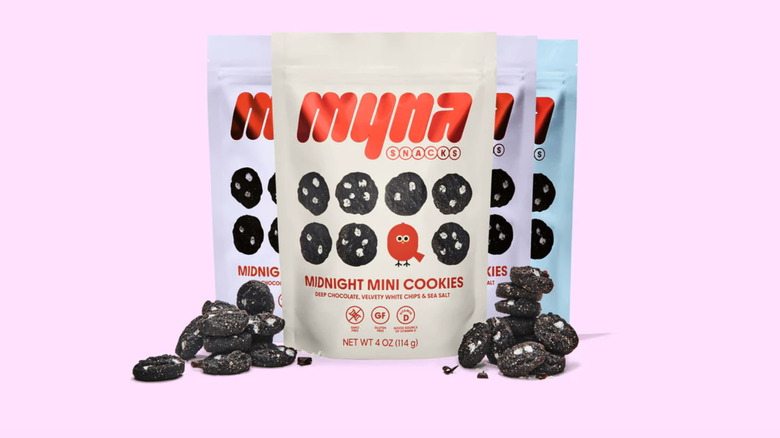 Myna Snacks
One of the driving forces behind the backlash against Midnight Mini Cookies is the claim that Pokimane and Myna Snacks have simply rebranded a pre-existing cookie and jacked up the price point. A post on X following the announcement of Poki's new venture posited that Midnight Mini Cookies were a repackaged version of Toatzy Midnight Mini Cookies, which can be purchased at Costco for $10 a pack. This post quickly gained traction, with some fans directly confronting Pokimane in her mentions. One X user asked, "so adding vitamin D is equal to a 3x markup of your product vs Toatzy's seemingly almost identical product?"
Advertisement
Not long after, Pokimane and Myna Snacks released a statement explaining that Myna's Midnight Minis and Toatzy's Midnight Minis share a manufacturer in Creation Foods, which accounts for many of the similarities. Otherwise, the statement argues, the two snacks have very little in common beyond the flavor profile. The statement adds, "refining formulas is a very common practice in the food industry."
All in all, this may be the most significant backlash to a streamer-sponsored product since the launch of Valkyrae's RFLCT skincare line. However, it looks like Pokimane plans to stand by the results — but maybe not some of her less-popular comments.