Get A Copy Of The Witcher 3 On Xbox One For $12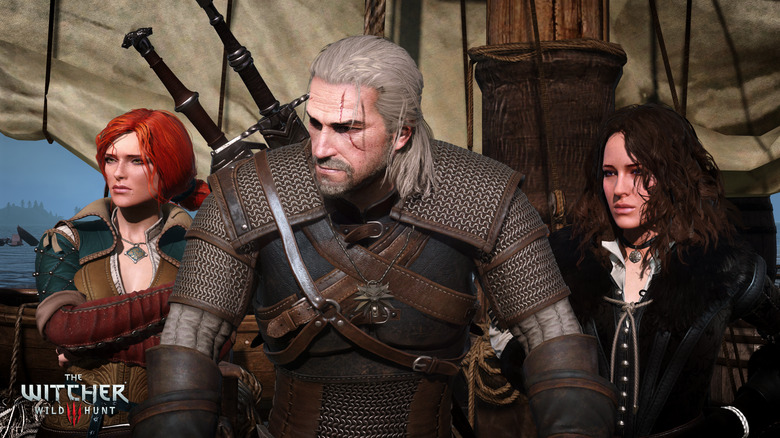 If you're an Xbox Live Gold subscriber, this week's Deals with Gold lineup might pique your interest. The Witcher 3: Wild Hunt is down to an extremely low price on the Xbox One, selling for a mere $12.
We can't remember seeing this game at such a low price point on console. So if you've ever thought about giving CD Projekt Red's RPG a spin, now's the time. It's won countless industry awards, received Game of the Year recognition from numerous websites, and as of 2017, had sold over 33 million copies. On top of that, if you're willing to tack on an extra $3, you can buy the Complete version of the game, which includes all of The Witcher 3's DLC.
And that's not all you'll find priced down on the Xbox One's store this week.
BioShock: The Collection is also down to a very low price once again, selling for just $15 as a part of a 2K Publisher Sale. That package includes remastered versions of BioShock, BioShock 2, and BioShock Infinite — all last-generation games that received a fresh coat of paint for modern consoles. All three are must-play titles, so if you never got a chance to experience them on the Xbox 360 or PlayStation 3, you can make amends with this package.
And thanks to that same 2K Spotlight sale, XCOM 2 is priced at that same $15. Those who enjoy turn-based strategy games will find a lot to like here, as it builds on everything that made the first title so addicting. And should you reach the end and want more, here's a tip: search for a used copy of XCOM: Enemy Unknown, or purchase one digitally through your Xbox One. It's a backward-compatible Xbox 360 game, and you can undoubtedly get it at a pretty low price these days.
There are plenty of other discounts to be had in both of these sales. And as with all Xbox One sales that kick off on a Tuesday, these discounts will only be around for a week. So if you see something you like, jump on it.